The National Milk Mustache "got milk?®" Campaign and Taye Diggs Team with Kellogg's® In Support Of The Share Breakfast™ Program
In honor of National Breakfast Week, MilkPEP's National Milk Mustache "got milk?®" Campaign is partnering with Kellogg's® and Action For Healthy Kids® to help share breakfast with milk with children in need as part of the third annual Share Breakfast™ program. During National Breakfast Week, March 4-8, Kellogg's will feature milk and breakfast side-panel messaging on 50 million cereal boxes and distribute approximately 7 million coupon booklets in specially marked packages, offering $2 off the purchase of two boxes of Kellogg's cereal and two gallons of milk.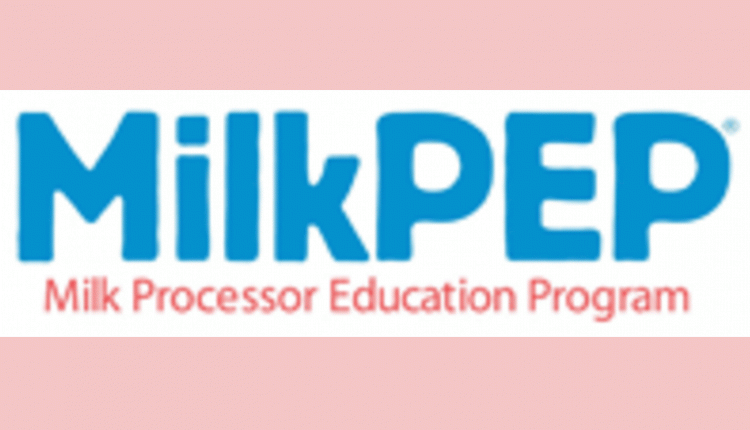 In addition, Kellogg's will donate breakfast to a child in need with every coupon redemption. "Partnering with Kellogg's for the Share Breakfast program is a natural fit for the "got milk?" Campaign because our focus is on inspiring Americans to eat a healthy breakfast each day," said Victor Zaborsky, marketing director at the Milk Processor Education Program (better known as MilkPEP). MilkPEP launched its Breakfast at Home occasion-based marketing strategy in 2012 and is continuing this focus in 2013 and beyond. National Breakfast Week is the perfect time for retailers to bring the breakfast-at-home strategy to life in-store and remind shoppers of the importance of a good breakfast with milk every day. Eating a good breakfast that includes milk - like in a bowl of cereal- gives kids high-quality protein, other nutrients and energy they need to fuel active successful days. Unfortunately, nearly one in five kids across our communities go without breakfast every day'. In fact, research shows that breakfast can help kick-start a child's metabolism, energy and focus for learning" and can help set them up for a more successful day.3'4
Together, cereal and milk is a leading source of 10 nutrients important to growing bodies, and when you pair milk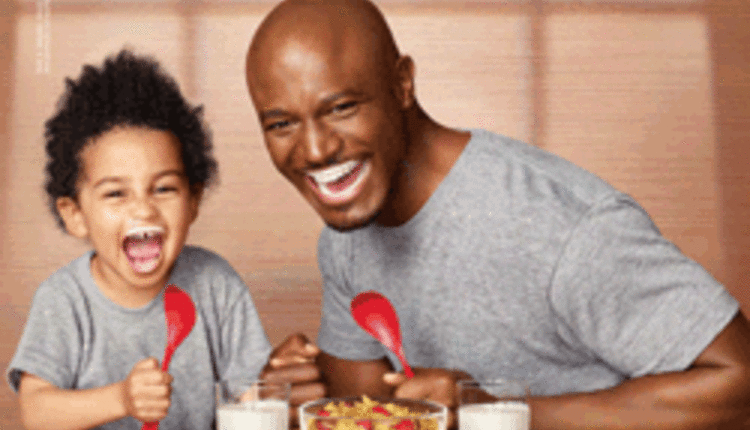 with a fiber-rich whole grain cereal, it can provide all four of the nutrients Americans are missing most - calcium, potassium, vitamin D and fiber. Every 8-oz. glass of milk contains 9 essential nutrients, including calcium, vitamin D, potassium and 8 grams of high-quality protein. Supporting the effort is actor and father Taye Diggs, who today unveiled his first-ever Milk Mustache ad to showcase the significant role breakfast with milk plays in his life. While Diggs has shared the stage and screen with some of Hollywood's biggest names, none compare to his Milk Mustached costar in the ad - son Walker, age three. "Starting every day with milk and cereal is an important part of my daily routine. It helps me start the day right with protein and other nutrients and the energy I need to manage my hectic schedule, whether I'm playing with my son or on set." said Diggs. "I'm honored that my Milk Mustache ad will help support the Share Breakfast movement, making it easy for families everywhere to join in the effort to provide one million breakfasts to kids across the country who might otherwise go without." In the ad, Diggs and Walker are shown giggling over a breakfast of milk and cereal. The ad copy reads "Sharing a moment, among other things. A breakfast of cereal and milk delivers powerful nutrients, including high-quality protein that your family needs to start every day. A fact worth sharing. got milk? Nourish every day."
How Retail Shoppers Can Join the Share Breakfast™ Movement
For every view, share, tweet and comment, the national Milk Mustache "got milk?" Campaign and Kellogg's will share breakfast with children in need - with the ultimate goal of sharing one* million breakfasts with kids who might otherwise go without. Families across the country can share a breakfast with a child in need by simply:
1. Viewing the Milk Mustache ad with Taye Diggs and his son Walker on www.ShareBreakfast.com
2. Liking or commenting on the Share Breakfast Facebook page
3. Posting on Twitter with the #ShareBreakfast
4. Sharing and repining on Pinterest
5. Watching and sharing Great Start Videos on www.ShareBreakfast.com
6. Sharing the public service announcement available on www.ShareBreakfast.com with friends
* Each time you share, Kellogg will donate the monetary equivalent of a school breakfast shared. Kellogg will donate up to $250,000- the equivalent of 1.25 million school breakfasts shared. Program ends 4/15/2013. 1 U.S. Department of Agriculture, Agricultural Research Service. 2012. Breakfast: Percentages of Selected Nutrients Contributed by Foods Eaten at Breakfast, by Gender and Age, What We Eat in America, NHANES 2009-2010. Available: www.ars.usda.gov/ba/bhnrc/fsrg 2Kleinman RE, Hall S, Green H, Korzec-Ramirez D, Patton K, Pagano ME, Murphy JM. Diet, breakfast, and academic performance in children. Ann Nutr Metab. 2002;46 Suppl 1:24-30. 3Kosti RI, Panagiotakos DB, Zampelas A, Mihas C, Alevizos A, Leonard C, Tountas Y, Mariolis A. The association between consumption of breakfast cereals and BMI in schoolchildren aged 12-17 years: the VYRONAS study. Public Health Nutr. 2008 Oct;11(10):1015-21. 4Cooper SB, Bandelow S, Nevill ME. Breakfast consumption and cognitive function in adolescent schoolchildren. Physiol Behav. 2011 Jul 6;103(5):431-9.
About the National Milk Mustache "got milk?"® Campaign
The Milk Processor Education Program (MilkPEP), Washington, D.C., is funded by the nation's milk processors, who are committed to increasing fluid milk consumption. The MilkPEP Board runs the National Milk Mustache "got milk?"® Campaign, a multi-faceted campaign designed to educate consumers about the health benefits of milk. The Breakfast Project was created to help make over America's mornings. It's a movement to celebrate breakfast and encourage healthier choices like milk in the morning. The Breakfast Project aims to demonstrate the value of a good breakfast for all, and inspire more Americans to start their day with a healthy breakfast that includes milk. For more information, go to www.milkmustache.com or Facebook.com/MilkMustache. Deutsch, A Lowe and Partners Company, is the creative agency for the National Milk Mustache "got milk?®" Campaign.
About the Kellogg Company
Driven to enrich and delight the world through foods and brands that matter, Kellogg Company (NYSE: K) is the world's leading producer of cereal, second largest producer of cookies and crackers and - through the May 2012 acquisition of the iconic Pringles® business - the world's second largest savory snacks company. In addition, Kellogg is a leading producer of frozen foods. Every day, our well-loved brands - produced in 18 countries and marketed in more than 180 countries - nourish families so they can flourish and thrive. With 2011 sales of more than $13 billion, these brands include Cheez-It®, Coco Pops®, Corn Flakes®, Eggo®, Frosted Flakes®, Kashi®, Keebler®, Kellogg's®, Mini-Wheats®, Pop-Tarts®, Pringles®, Rice Krispies®, Special K®, and many more. To learn more about Kellogg Company, including our corporate responsibility initiatives and rich heritage, please visit www.kelloggcompany.com.
03.08.2013