Awards Program Now Offers More Opportunities for Prizes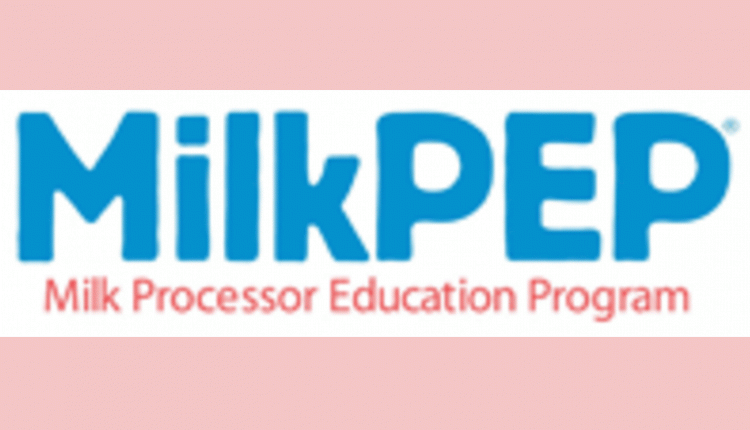 MilkPEP announced the restructuring of its MilkPEP Awards Program to align more strategically with its two major occasion-based marketing campaigns, Breakfast at Home and Refuel with Chocolate Milk. The awards program, now in its eighth year, recognizes processors from all over the country who share their milk marketing and sales success stories. "In order for our MilkPEP Awards Program to keep in step with our strategic focus on Breakfast at Home and Refuel with Chocolate Milk, it was time to change the program to more accurately reflect the importance of these two occasions and call attention to all of the great work processors are doing in these areas utilizing MilkPEP's free materials and resources," said Melissa Malcolm, Field Marketing Manager for MilkPEP.
The newly restructured awards program gives processors a chance to enter their success stories all year long in the Breakfast at Home and Refuel with Chocolate Milk categories as well as in three specific event categories which include the Breakfast Blitz National Display Contest, Refuel with Chocolate Milk feature incentive program and the Halloween feature incentive program. In addition to the restructured categories, there are more opportunities to win and different prizes including cash, Apple iPad® tablets, and flat-screen TVs. Plus, if processors are one of the first 50 entries for a timed event they will receive a gift from MilkPEP just for entering.
In addition to earning exciting prizes, processors can also learn best practices in promoting Breakfast at Home and Refuel with Chocolate Milk by perusing the MilkPEP Awards section of www.milkpep.org, which features all of the submitted entries. "We see so many creative ways that processors take advantage of MilkPEP materials as well as develop their own branded materials. I encourage processors to visit our site to get new ideas to re-energize their own efforts to drive milk sales," Malcolm said. For a complete overview of the new awards program including rules and prizes, visit www.milkpep.org.
About the National Milk Mustache "got milk?"® Campaign
The Milk Processor Education Program (MilkPEP), Washington, D.C., is funded by the nation's milk processors, who are committed to increasing fluid milk consumption. The MilkPEP Board runs the National Milk Mustache "got milk?®" Campaign, a multi-faceted campaign designed to educate consumers about the health benefits of milk. For more information, go to www.MilkMustache.com or www.Facebook.com/MilkMustache.
03.08.2013