Integrating MSU Extension and education programs to reduce mastitis and antimicrobial use in dairy cattle is the aim of a new project led by Michigan State University (MSU)
AgBioResearch
veterinarian
Ron Erskine
, who has received a nearly $3 million grant from the
U.S. Department of Agriculture National Institute of Food and Agriculture
(USDA NIFA).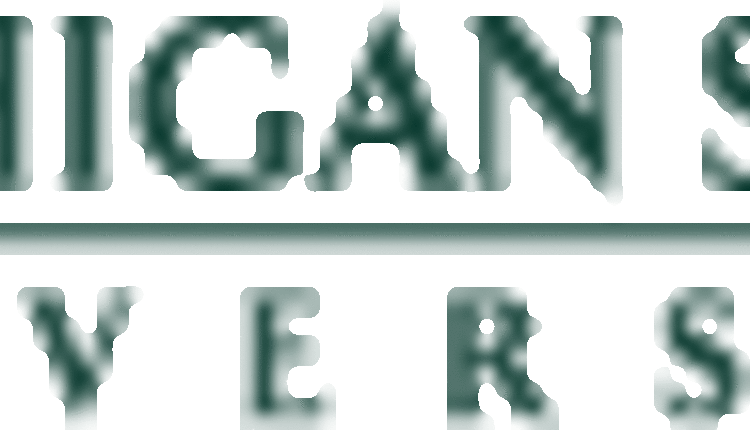 Mastitis, an infection of a cow's udder, is the most common infectious disease in dairy cattle in North America. It typically costs between $300 and $600 per infection and adversely affects milk production and animal health.
The five-year grant is a continuation of a cooperative project that has reduced the incidence of mastitis. Erskine said the new grant will help further progress.
"In the past 10 years, there has been slow but steady progress in reducing mastitis, but there is always room to improve," said Erskine, a professor in the MSU College of Veterinary Medicine and an MSU Extension specialist. "In Michigan, we are fortunate to have a strong alliance between producers, dairy cooperatives, MSU Extension, the MSU College of Veterinary Medicine and regulatory professionals. Michigan is consistently one of the top states in mastitis control and quality milk."
The bacteria that cause mastitis are most often transmitted by contact with the milking machine or contaminated hands or materials. Severity can differ dramatically, from mild cases that go untreated to others that require antibiotics and other drugs.
"That brings in another whole set of costs to producers – the cost of the drugs, labor to administer the drugs and issues with discarding the milk because milk from a cow that has been treated with drugs cannot go to market," Erskine explained. "If we can find better ways to prevent the disease from occurring, then we won't need to use drugs. That would good for farmers, good for consumers and good for the health of the cow. It's a win-win situation. That's the objective of the USDA project: to prevent mastitis from ever occurring."
Prevention begins in the milking parlor.
"That's where you see the first signs of mastitis. The people doing the milking are the boots on the ground," Erskine said. "If an effort is not made to keep the cows clean, dry and comfortable, all the planning and research in the world does not go anywhere."
Erskine points out that many farms continue to struggle with the adoption of mastitis control practices.
"In particular, the delivery of outreach and education has failed to address producer and employee behaviors and attitudes toward mastitis control," he said.
Another issue is adherence to standardized procedures.
"Most of the time how the protocol gets done is what makes the difference between success and failure in the milking parlor," Erskine said. "We need to redouble efforts on employee training and education on dairy farms and emphasize staying with protocols. It's human nature for people to go through training and then drift away from the protocol. We are going to seek ways in the dairy farm community to keep protocols in place and not have people drift away from the proper procedures."
Another factor in efforts to reduce mastitis is that the U.S. dairy industry is increasingly diverse in herd size and housing, labor and management models.
"We need to develop and deliver Extension-based programs that will overcome behavioral barriers and have the flexibility to address the diversity of the U.S. dairy industry," Erskine explained.
To attain that goal, the researchers plan to develop and test a quality milk audit tool and intervention process for dairy operations, develop and test a quality milk specialist certification program, and then evaluate the impact of the audit interventions on dairy farms.
Other MSU researchers involved in the project are
AgBioResearch scientists Loraine Sordillo
, professor and holder of the Meadow Brook Chair of Farm Animal Health and Well-being in the College of Veterinary Medicine, and
Christopher Wolf
, professor of agricultural, food and resource economics; Andres Contreras, College of Veterinary Medicine; Ruben Martinez, Jean Kayisinga, Marizel Davila and William Escalante, Julian Samora Research Institute in the Department of Sociology; Philip Durst and Stan Moore, dairy Extension educators; and Bonnie Bucqueroux, School of Journalism. Researchers from Pennsylvania, Mississippi and Florida are also involved, along with an advisory panel made up of dairy producers, private veterinarians and dairy industry members from the United States, Canada and Ireland.
03.12.2013