Diet Plays a Key Role in Udder Resistance to Infection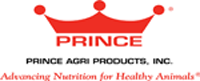 Management of mastitis is most commonly focused on lactating cows. However, the prevalence of mastitis in unbred, breeding age and pregnant dairy heifers is higher than formerly realized, according to Stephen Nickerson, Ph.D., professor of lactation physiology, Animal and Dairy Science Department, at the University of Georgia. Dr. Nickerson's comments came during the Pre-Conference Symposium in February at the Southwest Nutrition and Management Conference at the University of Arizona in Tempe, Ariz.
While antibiotic infusion products have been successfully used to cure existing infections, Dr. Nickerson said the goal should be to prevent new infections from occurring in these young dairy heifers through management strategies that include not only vaccinations, use of teat seals and fly control, but also dietary supplementation. Dr. Nickerson reported that dietary supplementation to boost the immune systems of heifers has been shown to reduce the incidence of mastitis at calving.
"Heifers may carry intramammary infections for a year or more before they are diagnosed with mastitis," he reported. "The greatest development of milk-producing tissue in the udder occurs during the first pregnancy, so it is important to protect the heifer mammary gland from pathogenic microorganisms to ensure maximum milk production during the first and future lactations."
Diet plays a role in udder resistance to infection, he said, because certain nutrients affect various mammary resistance mechanisms. Dr. Nickerson participated in a 2011 study submitted to the Journal of Dairy Science in which 40 dairy heifers were fed a daily supplement beginning at five months of age containing a specific additive (OmniGen-AF®). Overall, postpartum results showed that these heifers exhibited increased milk production, decreased prevalence of mastitis and lower somatic cell counts, suggesting a positive effect on the immune system, compared to unsupplemented control heifers.
OmniGen-AF, from Prince Agri Products, can be supplemented to all classes of dairy cattle as part of their regular diet. OmniGen-AF has been shown to augment immune function in dairy cattle which aids in the maintenance of good health and production.
Prince Agri Products, Inc. is a leading provider of high-quality trace minerals and nutritional supplements that advance nutrition for dairy cows, beef cattle, swine, poultry and companion animals. Prince offers innovative, science-based solutions that enhance health, productivity and profitability in all classes of livestock. Prince is headquartered in Quincy, Ill., and is a division of Phibro Animal Health Corporation. For more information, visit www.princeagri.com or call 217-222-8854.
03.18.2013