Deadline set for June 15 to offset tuition expenses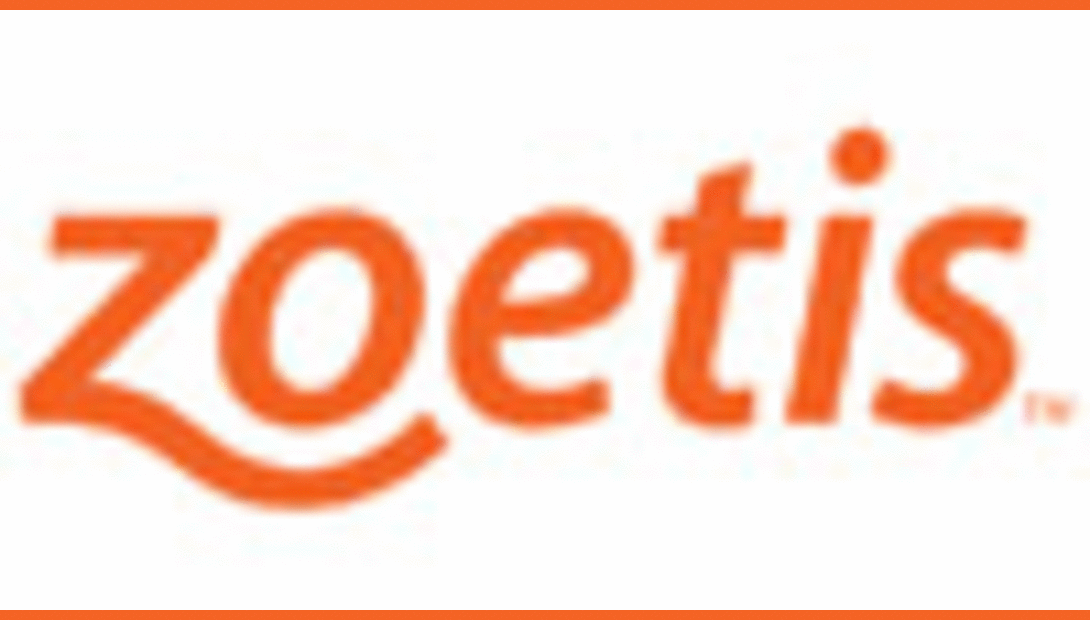 For the fifth year, Zoetis and the American Association of Bovine Practitioners (AABP) Foundation are teaming up to award scholarships to deserving bovine veterinary students. Applications are now being accepted for the 2013 AABP Foundation – Zoetis Veterinary Student Scholarships.
The AABP Foundation – Zoetis Veterinary Student Scholarships are funded through a unique partnership with veterinarians, animal health suppliers and dealers. Scholarships are awarded to bovine veterinary students to help offset the cost of veterinary school. In 2012, 15 students each received $5,000 scholarships through the AABP Foundation – Zoetis Veterinary Student Scholarship Fund, for a total of $385,000 in awards in four years.
"Each year, we're excited to learn about the future leaders of the veterinary profession. Students should take advantage of this opportunity to reduce their debt and focus on their studies," says M. Gatz Riddell Jr., DVM, executive vice president, AABP. "While reviewing applications, AABP and Zoetis look to support well-rounded veterinary students – those that not only excel in the classroom and clinical work but are also involved in industry-related activities rise to the top of our list."
Scholarship applicants must be students graduating with their veterinary degree in 2014 and enrolled in colleges of veterinary medicine in the United States. Eligible veterinary students can visit www.foundation.aabp.org/zoetis
for additional details regarding the scholarship program and to access the online application form. Applications must be submitted via the AABP website by June 15. Membership in college chapters of AABP or Food Animal Club is strongly encouraged.

The scholarship program is administered by the AABP Foundation with the assistance of the Amstutz Scholarship Committee. Scholarship recipients will be notified prior to the 2013 AABP Annual Conference, which is Sept. 19-21, 2013, in Milwaukee. To receive recognition, scholarship recipients will be encouraged to attend the AABP Annual Conference, with expenses paid, but attendance is not required to receive the scholarship.

Funding for the scholarships is provided by the Zoetis FFA/AABP Industry Support Program. The program, which provides funding for local FFA chapters in addition to the AABP Foundation – Zoetis Veterinary Student Scholarship program, is offering a 1% rebate on Zoetis cattle products from Feb. 1 through April 30, 2013. Participating partners can direct funds to any local FFA chapter(s) or to the AABP Foundation – Zoetis Veterinary Student Scholarship Fund.

Leaving an impact on large-animal veterinarian careers

The AABP Foundation – Zoetis Veterinary Student Scholarship Fund is a component of Commitment to Veterinarians™, a Zoetis initiative supporting veterinarians through training and education, research and development, and investing in the future of the veterinary profession.

Claire McPhee is a recipient of an AABP Foundation – Zoetis Veterinary Student Scholarship. As a 2012 graduate of North Carolina State University, she works at Udder Health Systems focusing on milk quality and large animal medicine in Bellingham, Wash. Entering the veterinary profession requires advanced financial planning, she said.

"Zoetis and the AABP Foundation have helped my career," McPhee says. "Receiving this scholarship decreased my debt load, which allowed me to focus on finding a job that was a good fit for me."

For a complete recipient list of the 2009-2012 AABP Foundation – Zoetis Veterinary Student Scholarships visit http://aabp.org/about/zoetis_winners.asp.

About Zoetis

Zoetis (z?-EH-tis) is the leading animal health company, dedicated to supporting its customers and their businesses. Building on a 60-year history as the animal health business of Pfizer, Zoetis discovers, develops, manufactures and markets veterinary vaccines and medicines, with a focus on both farm and companion animals. The company generated annual revenue of $4.2 billion in fiscal 2011. Zoetis has more than 9,500 employees and a local presence in approximately 70 countries, including 29 manufacturing facilities in 11 countries. Its products serve veterinarians, livestock producers and people who raise and care for farm and companion animals in 120 countries.

03.28.2013