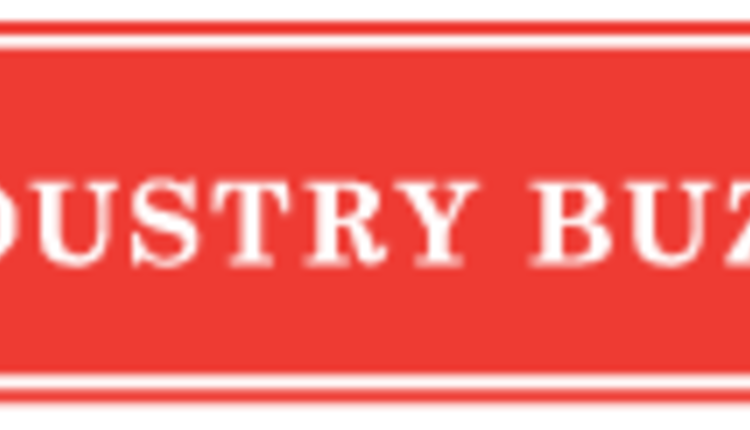 Trans Ova Genetics, the industry leader in advanced reproductive technologies, is pleased to formally announce the winners of the 2013 Trans Ova Genetics' Scholarship Program. Trans Ova Genetics would like to congratulate–
Beef Winners


Ms. Bailey Buck, Madill, Okla.

Ms. Bailey Core, Pleasantville, Iowa

Ms. Elizabeth Nixon, Rapidan, Va.
Dairy Winners


Ms. Annie Culbertson, Pine Island, Minn.

Mr. Justin Siewert, Lake City, Minn.

Mr. David Hardesty, Jr., Berryville, Va.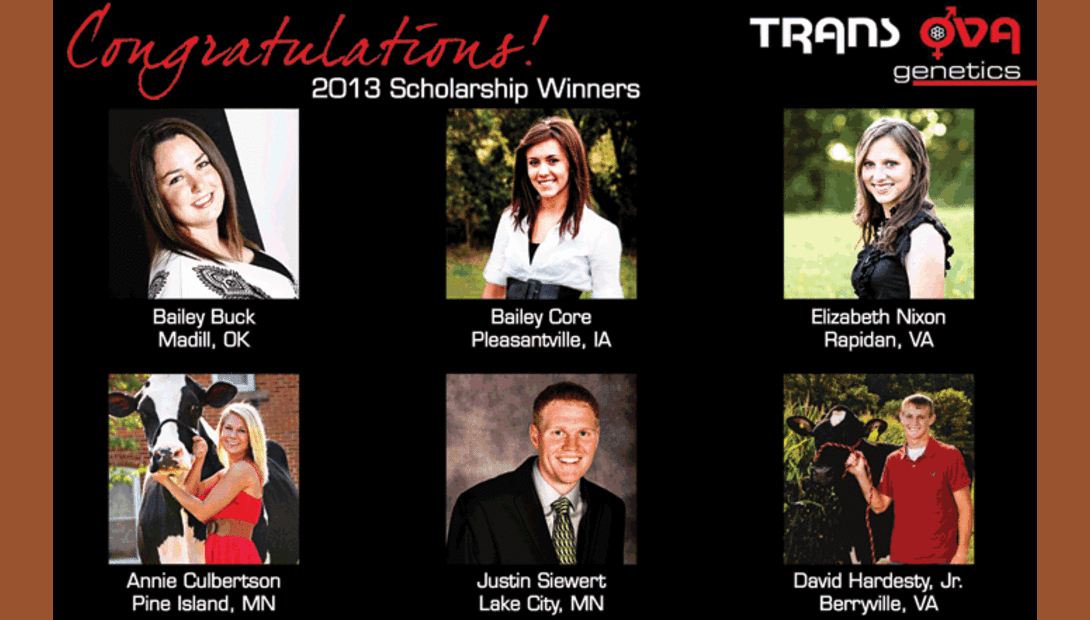 Trans Ova Genetics offers a total of nine scholarships - six of which have been created through Trans Ova Genetics' own Youth Scholarship Program. The program awards six $1,500 scholarships to the winners. Three of these scholarships are awarded to beef candidates, and three are presented to those involved in the dairy industry.
The Trans Ova Genetics' Youth Scholarship Program is designed to show commitment to livestock youth and to illustrate our efforts to help them achieve their goals. Trans Ova Genetics encourages youth involved in the livestock industry to make a commitment to higher education and agriculture. Scholarship winners are chosen by a panel of judges that look at written essays, resumes, and letters of recommendation submitted by the applicants. While students are not required to be studying in an agriculture field, judges look for active involvement in the livestock industry. One judge described this year's applicants as very qualified – "What a great group of worthy candidates - very tough to sort through, and I'm sure many from this group will be making their mark in the livestock industry in the years to come."
Scholarship applicants were asked to write an essay that answered the question: "Discuss the role of genetic and reproductive technologies in feeding the future world and sustaining the environment." Dr. David Faber, president of Trans Ova Genetics, considers the Youth Scholarship Program to be a direct investment in the individual and in the future of agriculture. "By 2045, the Food and Agriculture Organization estimates that we will need to double animal protein production. Additionally, we need to accomplish this in an environmentally sustainable manner. More than 70 percent of this increase needs to come from technology. We do not have the luxury to double animal numbers or acres utilized. We must encourage our talented youth to consider animal biotechnology as an opportunity in which they can make a significant contribution."
Trans Ova Genetics started the Youth Scholarship Program in 2012, and awarded the first scholarships in 2013. For more information about the Youth Scholarship Program, visit www.transova.com/youth.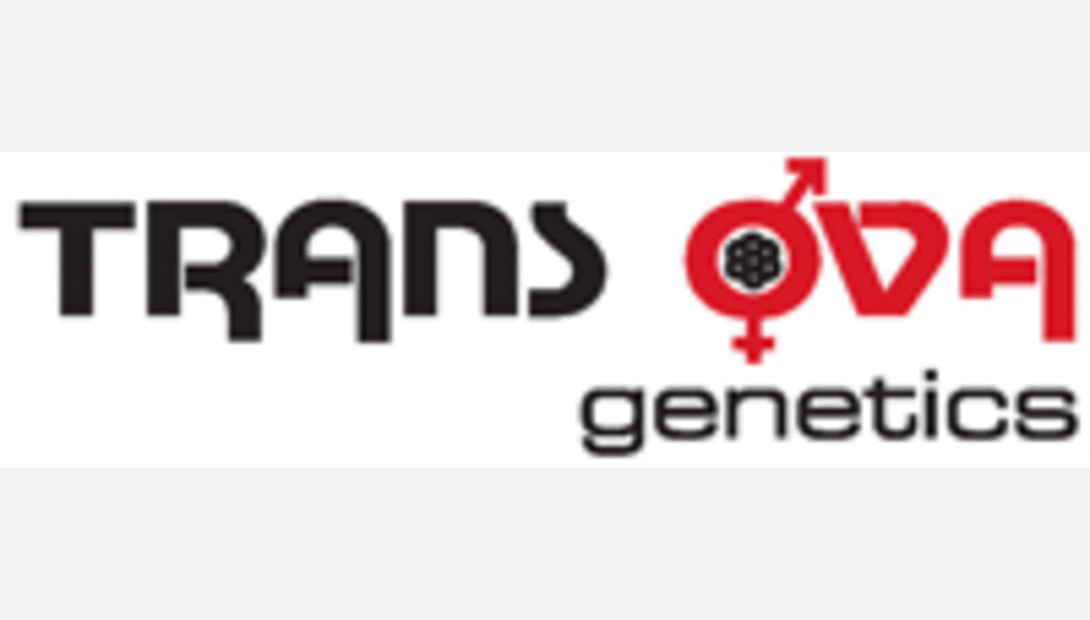 Founded in 1980, Trans Ova Genetics offers advanced reproductive technologies to help breeders multiply the success of their elite cattle. These technologies include embryo transfer, in vitro fertilization, sex-sorted semen, as well as genetic preservation, and cloning services through ViaGen – a division of Trans Ova Genetics. Trans Ova Genetics also offers several recipient options, including health-certified recipients, a Multiplier Herd Program and a Live Calf Program. Headquartered in Sioux Center, Iowa, Trans Ova Genetics has regional centers in Missouri, Maryland and Texas, as well as several satellite stations throughout the United States.
The winning essays will soon be posted on Trans Ova Genetics' website - www.transova.com.
04.04.2013