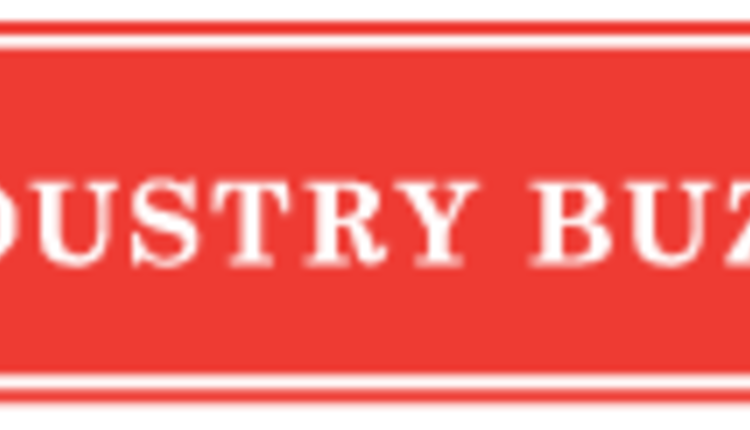 Fuel Up to Play 60 Student Ambassador Met Business Icon After Winning a GENYOUth AdVenture Capital Grant to Implement Healthy Changes at Basswood Elementary
Josh Miller, a student from Basswood Elementary School in Maple Grove (District 279), experienced a once-in-a-lifetime opportunity to meet renowned business leader Warren Buffett at Berkshire Hathaway's annual meeting in Omaha, Neb. today as part of GENYOUth Foundation's AdVenture Capital grant program. Miller was one of five students serving as a Student Ambassador for Fuel Up to Play 60, the nation's largest in-school wellness program created by National Dairy Council and the National Football League, in collaboration with the U.S. Department of Agriculture. Students were selected for submitting an entrepreneurial idea to give their classmates greater access to healthier food and physical activity.
Basswood Elementary will receive $4,000 from GENYOUth Foundation to implement Miller's "Motivational Mondays," a 30-minute weekly exercise program.
"I'm excited that we'll be able to get a structured physical activity program going at our school," Miller says. "We're trying to solve the problem of kids just standing around at recess, and the benefits that we will receive from the program are endless. Getting fresh air and exercise helps you in school, and we can also build a sense of community, because a program like this with stations, music, and incentives for participating will include everybody. That is what I love about Fuel up to Play 60: It can help anyone."
During his meeting with Buffett, Miller shared his winning idea to improve school wellness and received feedback and advice from the business magnate. All five winners were special guests at Berkshire Hathaway's annual meeting, and will go on to lead their programs in school with guidance from an "Inspiration Panel" of young innovators in education, technology, and social media.
"Healthy students are better students, and kids themselves are often the best source of creative ideas to make schools a healthier place," said Molly Pelzer, RD, LD, senior vice president of Midwest Dairy Council. "Josh is a true leader at a young age, and we look forward to seeing how he will help his peers at Basswood Elementary to make health and wellness a priority."
From healthy cooking classes to recreational sports leagues, the AdVenture Capital student winners submitted innovative and youth-friendly ideas to create a healthier school environment. Additional national winners include:
Lily Ayotte – Milford, N.H. – 7th grade:
"What's Cooking in Titan's Kitchen?," a series of after-school healthy cooking classes featuring guest chefs
Lashon Bonaventure – Bronx, N.Y. – 4th grade:
"Project Play + Eating Right = A Healthy Me," a series of workshops for students to learn how to cook and grow organic produce
Emma Buchanan – Glade Spring, Va. – 10th grade:
"Healthy Matters: Teaching Wellness for all Generations," a monthly class featuring health information, healthy family cooking classes and personal fitness guidance
Kaylene Khosla – Pueblo, Colo. – 9th grade:
"Play Today. Succeed Tomorrow," a recreational sports league for elementary students to focus on teamwork, healthy diets, exercise and strategy
Created to nurture children's health and wellness in the school environment and surrounding community, the GENYOUth Foundation raises funds, unites partners with shared goals, and empowers youth to own change. GENYOUth Foundation's flagship program is Fuel Up to Play 60, which is currently active in nearly 73,000 schools across the country.
"Having spent many years on Wall Street and in media, and now working in the school environment, I know that creating opportunities for students to learn valuable business skills and effect real change is essential for their development and ultimate success in the global marketplace," said Alexis Glick, CEO of GENYOUth Foundation.
"When we conceived this program, I felt one person in particular, Warren Buffett, could inspire students and show them firsthand what it means to be a social entrepreneur and a citizen philanthropist. With grants of $1,000 to $4,000, AdVenture Capital will allow students to create innovative solutions to nutrition and physical activity in schools. We believe that when students are given a voice, meaningful change will follow."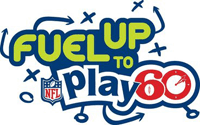 Even more students will have the opportunity to receive funds from AdVenture Capital for improving the nutrition and physical activity environment in their school when the second round of grants is awarded this fall. The application period will open in mid-August. Visit www.GENYOUthFoundation.org for more information at that time. For more information about Fuel Up to Play 60, visit www.FuelUpToPlay60.com.
Return to Industry Buzz.
5.03.2013