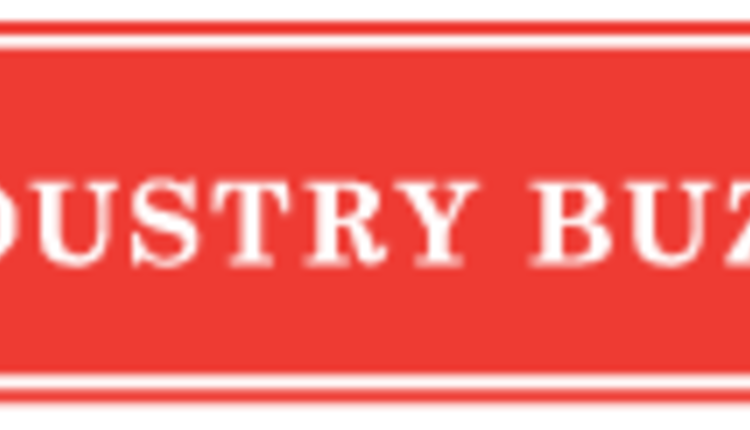 Get Those Father's Day Grills Going for Pork Paired with Soy Sides and Sauces

Jump into grilling season this year with Father's Day menus that make a splash when grilled pork is paired with soy sauce, edamame and other soyfoods. The Wisconsin Soybean Marketing Board (WSMB) offers grill-friendly recipes to get your summer off to a great start.
Ideas for summery feasts include the island-inspired
Cuba Libre Pork Platter
, and
Pancetta-Wrapped Pork Tenderloin with Polenta
for meat-loving dads. These recipes also offer a regional flavor featuring quality foods like pork and soy, produced by the state's farmers.
Pork can be a great party food when it's paired with creative side dishes. The
Cuba Libre
pork platter includes two bite-sized pork specialties to feed the crowd at Father's Day gatherings. Marinated pork loin chunks and pork meatballs with pineapple-chipotle glaze are accompanied by Survivor Island Coconut Rice with coconut milk, ginger, scallions, garlic and shelled edamame (fresh green soybeans). The Pineapple-Chipotle Glaze offers a lively taste of summer by combining fresh pineapple pulsed in a food processor, Coca-Cola, cloves, honey and chopped chipotle pepper in adobo sauce.
Pancetta-Wrapped Pork Tenderloin with Polenta
is a versatile dish that works as well for casual Father's Day cookouts as it does for elegant brunch or dinner gatherings because its complex flavors are simple to create. The pork tenderloin is seasoned and wrapped with pancetta or thinly sliced bacon before grilling, then served with the rich accompanying sauce. Low-sodium soy sauce balances the flavors of pomegrante juice and seasonings that are drizzled over the pork.
For these recipes or to learn more about Wisconsin-grown soybeans and their uses for soyfoods, soybean oil and livestock, visit the Wisconsin Soybean Marketing Board website at
www.wisoybean.org
.
The Wisconsin Soybean Marketing Board (WSMB) is a grassroots, farmer-led organization that leads efforts in soybean research and the expansion of soybean market opportunities. Established in 1983 as part of a Wisconsin-mandated checkoff, the board works every day to maximize the profitability of Wisconsin soybean producers. It builds soybean demand, creates new uses for soybeans, and focuses on soybean disease research. WSMB is committed to providing statewide soy education and outreach programs that inform consumers about the benefits of soy. It offers a comprehensive soy curriculum for educators, and partners with the Wisconsin Farm Bureau Ag in the Classroom to provide Soybean Science Kits and lessons that increase agricultural literacy.
2013 Taste of Elegance - Premium Chef and People's Choice Winner
Chef Tyler Sailsbery
The Black Sheep Restaurant
210 West Whitewater Street
Whitewater, WI 53190
Recipe: Pancetta Wrapped Pork Tenderloin with Polenta
½ cup apricots, diced
½ cup brandy
1 tablespoon yellow mustard
2 tablespoons Herbes De Provence
2 (4 to 6 ounce) pork tenderloins
1 tablespoon seasoning salt
1 tablespoon fresh rosemary
2 tablespoons Herbes De Provence
½ tablespoon cinnamon
1 tablespoon brown sugar
¾ pound pancetta or thin bacon
1/3 cup soybean oil
1 large shallot, chopped
3 garlic cloves, chopped
2 cups pomegranate seeds, pureed or 1 ½ cup pomegranate juice
1/3 cup soy sauce, low sodium preferred
½ cup rice wine vinegar
1 tablespoon mustard seeds
1 ½ tablespoons ginger
3 springs of rosemary
½ tablespoon red pepper flakes
Dash of hot sauce
½ cup brown sugar
Directions:


Preheat oven to 325?F. In a mixing bowl, add dried apricots, brandy, mustard and Herbes de Provence. Set mixture aside.

Remove silver skin and excess fat from both tenderloins. Add seasoning salt, fresh rosemary, Herbes de Provence and cinnamon to the brown sugar, apply liberally to both tenderloins. Wrap each tenderloin with pancetta (may be necessary to tie pancetta around pork with cotton twine). Set aside.

Place large sauté pan over high heat. Add oil. Sear both tenderloins by cooking for 3 – 4 minutes on each side. Place meat in 9 x 13 baking pan. Place in oven; bake for 15 – 20 minutes or until the temperature in the center of the thickest portion reaches 145?F.

Place sauté pan over medium heat. Add apricot mixture and additional oil, if needed. Stir until caramelized, remove; set aside, keep warm.

In medium sauté pan over medium-low heat, add chopped shallots and garlic. Cook until mixture starts to brown, then add remaining ingredients. Simmer until mixture reduces by half. Remove tenderloin from oven, let rest for 5-8 minutes. Slice into ¼ inch thick pieces. Plate tenderloin, top with pomegranate sauce and diced apricots. Recommended to serve with polenta.
Yield: 2 servings
Seasonal Tip: Substitute pomegranate for cranberry.
Return to Industry Buzz.
6.4.2013