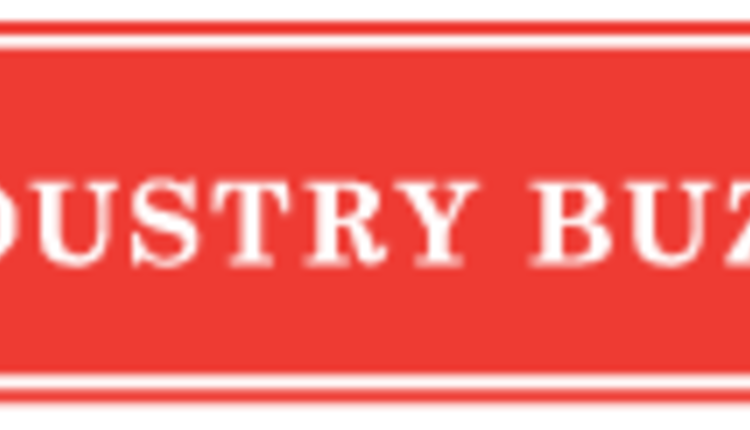 New View Swiss Sale Averages $2500 on 197 head
A super market of Brown Swiss genetics was offered for sale on Saturday, June 15 from many of the elite foundationfamimlies of the breed. Dr. Kenny Joe Manion dispersed 197 head for an average of $2500. The sale was held at the farm of operating partners, John and Bonnie Ayars, in Mechanicsburg, Ohio.
Topping the sale was Top Acres JP Wendy-ET at $42,000. This multi-champion 2E93 Top Acres Jet Pilot ET daughter is currently milking over 90 pounds a day on her last test. A maternal sister to Wonderment and from the 5E93 "Whizzbang", she was purchased by Lucas Ayars of Mechanicsburg, Ohio.
New View Supreme Char, an Old Mill WDE Supreme-ET daughter, fresh in April was the second high seller at $17,000. Purchased by Ken Main & Peter Vail of Copake, New York she is backed by a 2E91 dam.
Sunnyise Colby Twilite-ET sold just fresh a few days as Lot number 1 in the sale. The three time All American was purchased for $15,000 by Lucas Ayars.
Main and Vail also purchased Brothers Three HP Widdle-ET for $13,000. She is a Jet Pilot daughter from a 2E92 All American dam with over 30,000M.
The sale was assisted by Wayne Sliker, Modern Associates and clerked by Roger Hunker Auctioneer/Sale Manager of Bellevue.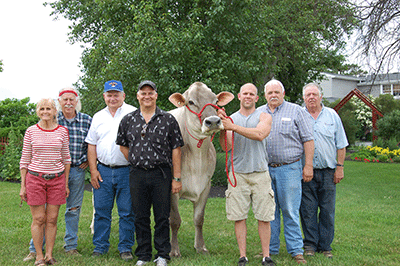 photo caption: L-R: Bonnie & John Ayars
, operating partners and sale hosts;
Wayne Sliker
, Modern Associates;
Dr. Kenny Joe Manion
, owner; Top Acres JP Wendy-ET,
Lucas Ayars
, buyer on the halter;
David Wallace
, Executive Secretary BSCBA and
Darrell Worden
, auctioneer. Photo by
Purebred Publishing, Inc.
Return to Industry Buzz.
6.19.2013