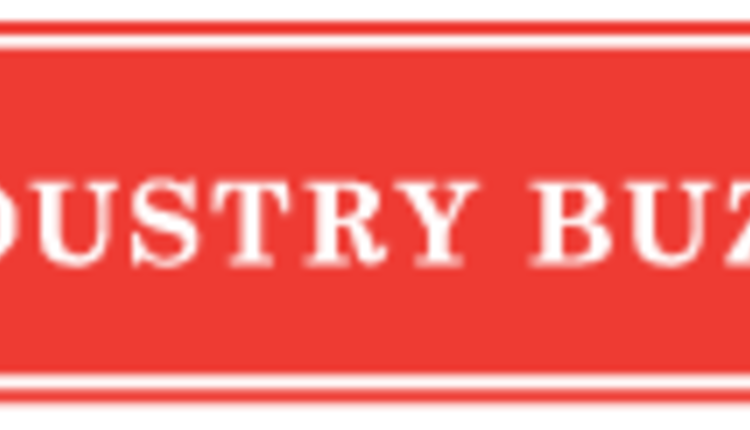 Message from George Greig, Secretary of Agriculture
Nearly two years ago Gov. Corbett signed the
PA Preferred™
legislation into law at a Cumberland County GIANT food store. This week, I joined
Lt. Gov. Cawley
at the Harrisburg store to
unveil
the GIANT
PA Preferred™ milk brand
. As a former PA dairy farmer, it was an exciting opportunity. It gave me a chance to tell consumers about our state dairy industry and the importance of supporting our dairy farmers, all during June Dairy Month.
GIANT added
the PA Preferred™ logo – a gold checkmark inside a blue keystone – to its jugs of milk, showing shoppers they can enjoy local, fresh PA dairy products. By purchasing milk, cheese, ice cream and other dairy products made in PA, you directly support our state's dairy producers, processors and retailers. When you buy PA Preferred™ dairy products, it makes a difference to local dairy farmers, processors and businesses – our friends and neighbors. PA dairy cows produce more than 1.2 billion gallons of milk annually, generating more than $2 billion in milk receipts and $5 billion annually for PA's economy. Nearly 85 percent of dairy farm families' income is spent close to home, and they support more than 60,000 jobs. They are making a difference in their communities and they're making a difference in PA. Support local dairy farm families and help keep our state's bottom line and communities strong.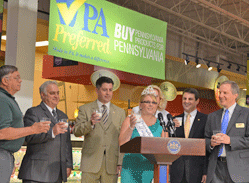 Photo caption: Lt. Gov. Cawley and Sec. Greig helped unveil a PA Preferred™ milk brand.
Return to Industry Buzz.
6.25.2013