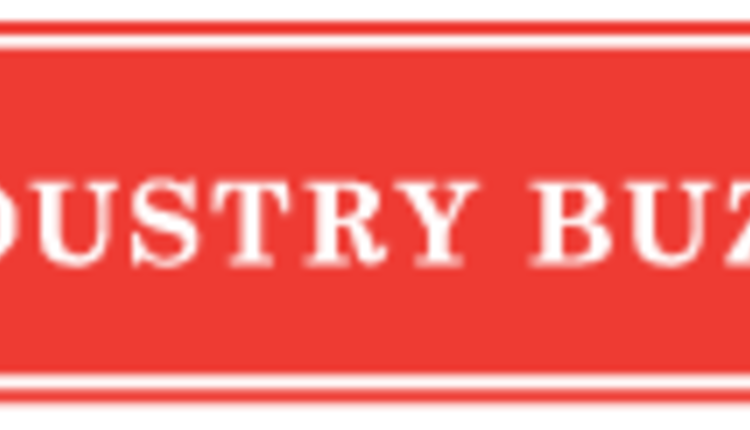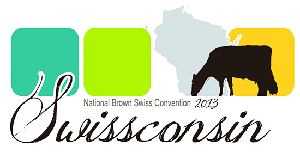 Brown Swiss enthusiasts from across the country will turn Wisconsin into "Swissconsin" next week as the 2013 National Brown Swiss Convention comes to Milwaukee. Set for July 3 to 6, 2013, at the Milwaukee Marriott West, the National Brown Swiss Convention will attract over 225 dairy producers and enthusiasts looking to learn, network and share their passion for the dairy industry.
"We're ready to welcome breeders from across the country to Swissconsin for the National Brown Swiss Convention, National Junior Heifer Show and National Sale," says Rick Thompson, President of the Wisconsin Brown Swiss Association. "We're expecting a great turnout with nearly 100 youth signed up for the show and 75 consignments in the sale, in addition to all of the other planned convention activities."
A highlight of the convention will be the National Brown Swiss Sale on July 6 at the Wisconsin State Fairpark in West Allis. The sale, starting at 11:00 a.m., features a high quality offering of Brown Swiss cattle, embryos, semen and choices of flush from 61 different breeders across the country. Lot 1 is Voelkers Brook Cara, the highest-ranking genomic heifer in the breed on the Brown Swiss PPR list. She sells with heavy AI contract interest. Other consignments include show cattle for all levels of competition, high genetic and genomic heifers, and hard-working milk cows from deep pedigreed cow families. Breeders are encouraged to bring their catalog as entry to the fairgrounds.
"The National Sale will give breeders options to advance their existing breeding program or lay the foundation for a new Brown Swiss venture," says Norm Magnussen, National Sale Manager, Brown Swiss Sales Service. "I don't think it's just a breed thing, I think anybody that appreciates great cattle, regardless of what breed your preference is, you'll find something you really like at the National Sale."
Swissconsin will kick off with an Opening Night Celebration at the Harley Davidson Museum on July 3 providing breeders a chance to see a unique part of Wisconsin and Milwaukee. July 4 is youth day, and will include the Nelson E. McCammon National Junior Heifer Show as well as the National Brown Swiss Fun Auction, the largest fundraiser for the year for youth activities. Both events will be held at the Wisconsin State Fair Park.
The show is being named for Nelson McCammon, the 1959 Klussendorf Trophy winner and influential herdsman who managed notable herds such as Curtis Candy Company Dairy, Norvic Farm, Red Brae Brown Swiss, CB Farms and Rolling Acres Guernseys. Nearly 100 youth are regiustered to exhibit over 125 head of cattle before judges Chris Lahmers, Marysville, Ohio, and Nick Uglow, Watertown, Wis. Dozens of prizes will be given out at the show including an offer of free IVF flushing with Trans Ova Genetics to the Junior Champion.
Friday, July 5, will be host day, as several Wisconsin breeders host farm tours. Attendees will visit Cozy Nook Farm, the Oberhaus family, Waukesha; Horseshoe Hill Farm, the Uglow family, Watertown; Sunshine Genetics, Drs. Dan Hornickel, Chris Keim and Greg Schueller, Whitewater; and Twinkle Hill Farm, the Winkelman family, Watertown. Host Day wraps up with a Breeders Banquet and a live performance by Madison-area artist, The Jimmys.
Registrations will be open throughout the convention, so producers are encouraged to attend. To learn more about the convention, visit
www.facebook.com/swissconsin
or contact Josh Hushon, convention co-chair at josh2632@yahoo.com. To learn more about the Wisconsin Brown Swiss Association, visit
www.allbreedaccess.com/wibrownswiss.
Return to Industry Buzz.
6.26.2013