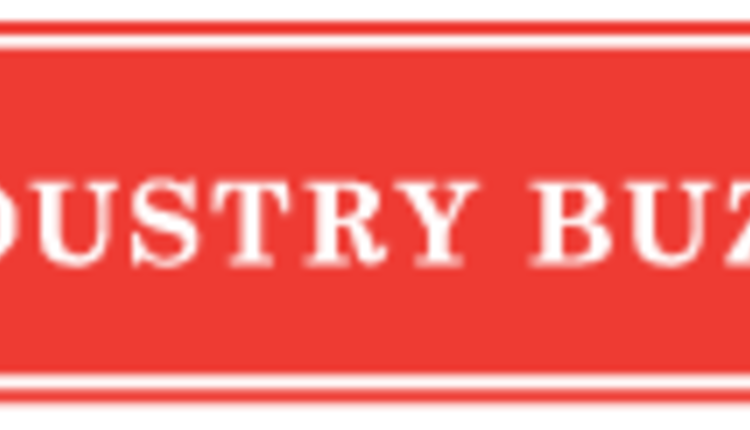 The Department of Agriculture, Trade and Consumer Protection (DATCP) is inviting Wisconsin dairy farmers who are interested in serving the state's dairy industry and shaping its future to submit a nomination to represent their district as a Wisconsin Milk Marketing Board (WMMB) director. DATCP, which oversees the nomination and election process, recently announced the 9 out of 25 districts currently up for election (see map). Producers who are interested in serving as a director can contact Noel Favia at (608) 224-5140 or Noel.Favia@wisconsin.gov for a nomination form or access an electronic copy at www.wmmb.com/elections.
WMMB directors guide the organization's finances, formulate and set its policies and long-range business plan and maintain its mission: To help grow demand for Wisconsin milk by providing programs that enhance the competitiveness of the Wisconsin Dairy Industry. Through these initiatives, a WMMB director has the opportunity to represent Wisconsin dairy farmers and products, as well as become involved in activities that inform and educate consumers. Producers can visit www.wmmb.com/elections for more information about director responsibilities and the election process.
To qualify, a nominee must be an active dairy farmer who sells milk into commercial channels and lives in the represented district up for election. Each potential candidate must acquire at least five signatures from active dairy producers within the district, submit a completed nomination form, and have the "Affidavit of Eligibility" certification requirement notarized. Nominations must be postmarked by February 21, 2014.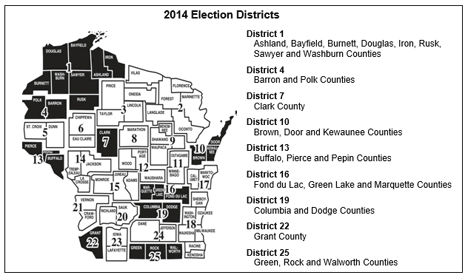 Caption:
Every year, one-third of the 25-member WMMB Board of Directors is elected to three-year terms. For 2014, active dairy producers in nine affected districts (see black areas on the map) are invited to submit a nomination to represent their district as a WMMB director.
Return to Industry Buzz.
2.4.2014