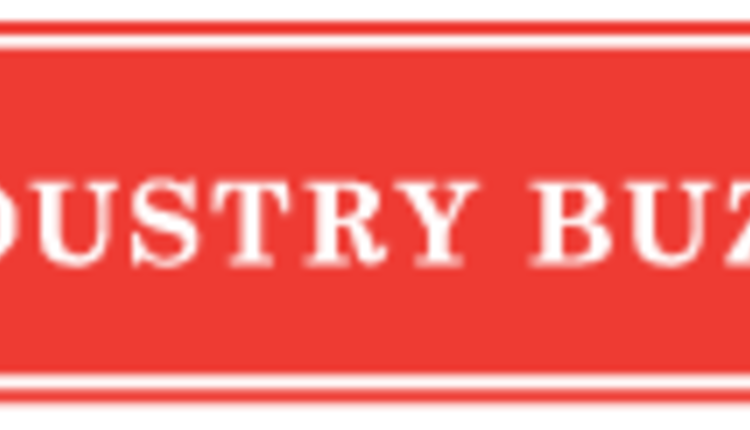 The
2014 PDPW Business Conference
will offer 16 specialty sessions on a wide range of topics faced by dairy producers, no matter what size, style of type of dairy farm they run. The conference will be held March 12-13 at the Alliant Energy Center in Madison, Wis., under the theme, "Exceeding Excellence."
Specialty session topics and speakers include:
·
"21st Century Dairying: How to Select and Maximize Robotic Milking Systems,"
led by Jim Salfer of the University of Minnesota Extension will share results from recent research on robotic milking on 52 dairies in Wisconsin and Minnesota. Two producer panelists will address common questions based on their experience with robotic milking: Chad Kieffer of Utica, Minn., and Jake Peissig of Dorchester, Wis.
·
"Smooth Moves: Dotting I's and Crossing T's When Modernizing or Expanding"
will explore the rules and regulations as well as the people dairy farmers need to engage as they begin an expansion or modernization project, including realistic timelines to work through the permitting process. Leading this session is the former director of the University of Wisconsin Discovery Farms Program, Dennis Frame, and Agricultural Attorney Jordan Lamb.
·
"The Total Package: Creating Employee Compensation that Works"
will show that dairy producers can create a plan to attract and retain good people. This session, led by "Dairy Coach" Tom Wall, will focus on how to design and implement a compensation strategy that reduces employee turnover and rewards performance. The content will be applicable to any size dairy, whether hiring full- or part-time workers.
·
"Meet the Demands of Others with Servant Leadership Style"
will examine how producers can rise to meet the expectations of consumers, more stringent regulations, and increased liability -- all through a "servant leadership" style. Viterbo University's Tom Thibodeau will show attendees how this style of leadership is a perfect match for agricultural professions.
·
"Odor Management: Your Answer to Those Who Raise a Stink"
will examine the science of odor generation, how it travels, and how it is perceived by others. Dr. Robert Mikesell, who has evaluated more than 300 sites for new livestock facilities, will present dairy odor reduction strategies and abatement methods, explore current laws in place, and discuss the legal and social framework for compliance.
· In a Jeopardy® game show-style session, Dr. Richard Wallace and Dr. David Rhoda will present
"Milk and Meat Expectations: Know the Answers Before Final Jeopardy."
Audience members will be quizzed on how well they recognize the risk of residues on a dairy and current regulation involving dairy producers and veterinarians. Emphasis will be placed on ways the industry can work together to improve protocol development, treatment and culling decisions and provide quality meat and milk for consumers.
·
"Corn ShredlageTM: Hype, Hip or the Next Biggest Thing?"
will provide the skinny on a relatively new type of corn silage. In this session, Dr. Randy Shaver will review the research. Dairy producer Aaron Kutz along with Shredlage inventor and technical director Roger Olson will share experiences with this new process and the end results.
· Dr. Rebecca Brotzman will lead
"Home Sweet Home for Heifers and Post-weaned Calves,"
exploring the important components of heifer housing for the transitioning, post-weaned calf through springing heifer. Heavy on practical considerations and real-life examples, this session will walk you through decisions such as facility size, feed and resting space, ventilation method, and grouping strategy.
· In the session,
"There's Something About You That Makes Me Want to…"
Trainer Tom Thibodeau will explore those certain qualities that inspire and motivate others to follow your lead and perform at a high level. This session will use years of research to define the characteristics of a good leader, and help dairy producers create a plan to develop those characteristics within themselves.
·
"How Now, Down Cow?"
will review basic principles to improve a down cow's outcome and reduce any suffering the down cow experiences. Robert Leder, DVM, will teach producers how to develop protocols for handling down cows that improve the outcome for everyone involved – cow, farm employees and farm management.
· Properly ventilated barns are essential for cow comfort, cow health and overall milk production. In
"The Air of Profitability,"
Professor Brian J. Holmes will present the freshest research on air quality, and then moderate a panel discussion featuring the facility experiences of dairy producers Eric Hillan of Ladysmith, Wis., Paul Fetzer of Elmwood, Wis., and Roger Peterson of River Falls, Wis.
·
"Freshen Up Your Fresh Pens"
will offer the latest research on how dairies can maximize the use of fresh pens and turn red ink to black. Dr. Garrett Oetzel, DVM, will review approaches to examining individual cows, disease diagnostic criteria, disease treatment protocols, involvement of veterinarians in fresh pen management, budgets for various fresh pen strategies, the legal use of pharmaceuticals, and data management tools to monitor fresh cow health.
· In
"Finding and Targeting High Risk Fresh Cows,"
Dr. Garrett Oetzel, DVM, will provide the latest research findings that are helping us identify high risk fresh cows as soon as they leave the maternity pen and use interventions that improve their health and productivity. Partial budgets that demonstrate the economic value of targeted early detection and treatment programs for hypocalcemia and ketosis will be presented.
·
"From Family Farm to Economic Engine"
will help farm families look beyond survival to real entrepreneurship. Mike McGrann will outline the mindset required to become an Enterprising Family, including how to identify entrepreneurial opportunities, determine the feasibility of opportunities, understand your fit within a "value chain," and assess the entrepreneurial capabilities in your family. Dairy Producer Tim Kurtz of Elverson, Penn., will share his family's transformation story.
·
"Managing Conflict and Building Relationship Capital Between Generations"
will offer the keys to long-term success in family enterprises. Session leader Mike McGrann will provide a framework for managing conflict in families – including 10 specific skills and tools that are critical to effective communication.
·
"Half-full or Half-empty? Measuring and Monitoring Feed Cost, Capacity and Consumption"
will explore the various options and opportunities to reduce feed expenses on and off the farm depending on the feed and storage systems a producer chooses. Ken Griswold, Director for Ruminant Technical Services for Kemin Animal Nutrition & Health, will explain how each system comes with its own costs and management responsibilities, so producers can choose what is right for their farm.
In addition to these specialty sessions, five keynote speakers, an expanded
Hall of Ideas and Large Equipment Show
, FreshPicks presentation stages and time for networking with other dairy producers from around the globe are all part of the 2014 PDPW Business Conference experience. To receive a complete conference flyer or to register, visit
www.pdpw.org
, or call PDPW at 800-947-7379.
Dairy science and veterinary professionals attending select sessions of the 2014 Business Conference can receive continuing education credits through the University of Wisconsin School of Veterinary Medicine, as well as through ARPAS, the American Registry of Professional Animal Scientists. In addition, some sessions are approved for Certified Crop Adviser (CCA) continuing education units.
Professional Dairy Producers of Wisconsin is a producer-led organization that provides educational programs and services to fellow dairy producers. PDPW's mission is "to share ideas, solutions, resources, and experiences that help dairy producers succeed."
Return to Industry Buzz.
2.10.2014