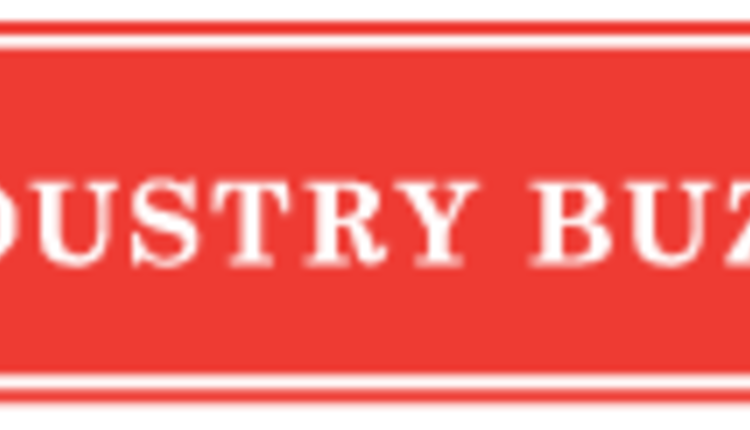 By Bob Cropp, Professor Emeritus
University of Wisconsin Cooperative Extension
and University of Wisconsin-Madison
With milk production flat the last two months of last year and increasing just 0.4% for the year coupled with record dairy exports totaling 15.5% of U.S. milk production on a total solids basis the milk supply-demand situation remains rather tight. The result is record cheese prices and record milk prices for February. On the CME 40-pound cheddar blocks were a record at $2.36 per pound on February 4th and cheddar barrels a record $2.32 per pound on February 5th. And with dry whey at $0.61per pound the February Class III price will a near $23.15, up $2 from the January price of $21.15 and a record. With nonfat dry milk trading more than $2 per pound the February Class IV price will be near $23.35, up more than $1 from the January price of $22.29 and also a record. Both the Class III and Class IV prices are more than $5 higher than February a year ago. The January U.S. All Milk price was $23.20 and will be about $25 for February, also a record and more than $5 above a year ago.
With feed prices a lot lower than a year ago dairy producers are experiencing strong margins (returns over feed costs). This will help dairy producers to recover financially after receiving very depressed milk prices in 2009 and tight margins the last half of 2012 and the first half of 2013 that resulted from the drought of 2012 causing very high feed prices.
The latest dairy product production report and dairy stock report are for December. Compared to a year ago, cheddar cheese production was 2.8% lower with total American cheese production 2.2% lower. American cheese stocks have declined each month since May and as of December 31st stocks were 2.6% lower than a year ago. The production of other cheese types were much higher than a year ago increasing total cheese production by 2.3%. But strong cheese exports resulted in total cheese stock as of December 31st being 1.4% lower than a year ago.
December butter production was 6.9% lower than a year ago. Lower butter production and strong exports pushed December 31st butter stocks 27.2% lower than a year ago. December nonfat dry milk production was 20.8% lower than a year ago as more skim milk powder was produced for exports. Skim milk powder production was up 52.4%. Producing 82% butter and skim milk powder for export has tighten both the supply of butter and nonfat dry milk for domestic use which has kept prices strong.
The big question is how long can milk prices stay at these record levels? As of now cheese, butter and nonfat dry milk supplies are rather tight. Dairy exports also remain strong. These two factors appear to be holding up butter and cheese prices. Butter and cheese prices have fallen but are still holding at rather high levels. CME butter was $1.90 per pound back on January 28th, fell 13 cents to $1.77, but gained a penny on February 20 to $1.71. CME cheddar barrel cheese declined $0.2525 from its record of $2.32 per pound to $2.0675, but gained $0.0425 on February 20th to $2.11 on an unfilled bid. CME 40-pound block cheddar cheese fell $0.2525 from its record of $2.36 per pound to $2.1075, but also increased on February 20th by $0.0225 on an unfilled bid to $2.13.
Dairy exports are forecasted to decline some from last year's record as milk production is increasing in each of the five major dairy exporters. But, after rather poor milk production in each of these exporters last year and strong world demand there are not surplus dairy stocks in any of the countries. It will take some time to rebuild stocks and world demand is expected to continue a strong level. So U.S. dairy exports ought to remain at high levels through the first half of the year and end the year down only slightly from last year's record.
The level of milk production is the major factor on how long milk prices hold. Margins for dairy producers are very good and history says dairy producers will maintain or increase cow numbers and feed for high milk production per cow. Despite high slaughter cow prices dairy farmers may reduce culling of cows. The January 1st cattle inventory also shows the total number of dairy replacements about unchanged from a year ago with the number to calve this year up by 1.8%. However, Lower quality forages appear to be reducing milk per cow in some states like Minnesota and Wisconsin. USDA's report on January milk production shows milk per cow compared to a year ago down 1.2% in Minnesota and 2.9% in Wisconsin. Of the 23 reporting states milk per cow was down in 10 with the average increase of 0.9%. Tighter supplies of quality forages may be reducing cow numbers in some state. Cow numbers were down 1.1% in Minnesota and 2.4% in Idaho. Of the 23 reporting states cow numbers were down in 9 and ust 0.1% higher .
Compared to a year earlier January milk production was up in 16 states and lower in 7. California which was plagued most of last year with high feed costs resulting in unfavorable dairy producer margins ended up with 1.3% less milk than 2012. But, much improved milk prices and lower feed costs are resulting in increased milk production. In January California had 0.1% more cows producing 4.6% more milk per cow resulting in 4.7% more milk. Texas which increased milk production just 0.1% last year increase cow numbers by 1.1% and milk per cow by 2.1% for an increase in milk production of 3.3%. Compared to January a year ago milk production was up just 0.8% in Arizona, 0.4% in Idaho and down 0.9% in New Mexico. In the Northeast milk production was up just 0.3% in New York, 0.4% in Pennsylvania, 1.3% in Michigan and down 1.3% in Ohio. In the Upper Midwest milk production was down 2.3% in Iowa, 2.1% in Minnesota and 2.9% in Wisconsin.
We can expect milk production to continue to improve as we move through the year. Weather can impact milk per cow and crop conditions. The severe drought in California will likely to substantially increase the price of alfalfa hay later this year and could impact the level of milk production recovery in the state. As of now USDA is projecting 0.4% increase in the average number of milk cows for the year and 1.9% more milk per cow resulting in an increase of 2.2% in total milk production.
No doubt with favorable weather and good crops this summer milk prodcut6ion will continue to improve. Milk prices will average higher for the first half of the year than for the last half. But, as of now it appears that milk prices will average higher for the year than 2013 setting a new record high. Dairy futures are quite optimistic with Class III above $20 through April, above $19 March through June and not falling below $18 until December. But, if USDA is correct on their forecast for milk production Class III prices could well end up lower than this for the last half of the year, but staying above $17 until the end of the year is quite likely. Even if prices due end up at this lower level, with lower feed costs 2014 is shaping up to be good year for dairy producers and they deserve it.
Return to Industry Buzz.
2.21.2014