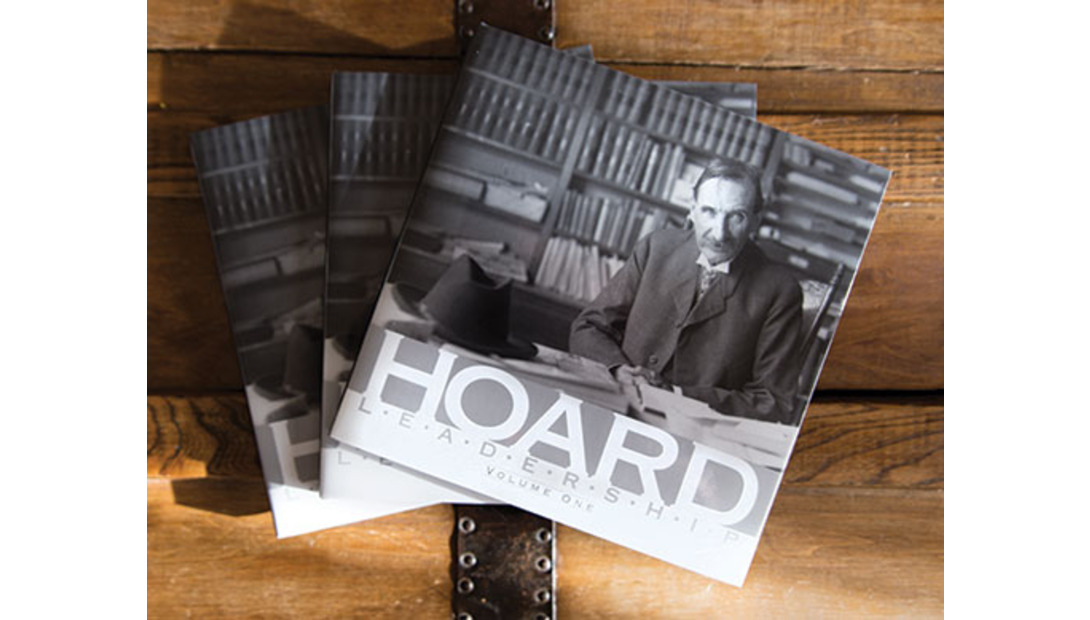 Holiday special - $19.95 $15*


Through his quotes, W.D. Hoard left an ever-lengthening shadow of service on the dairy industry. This beautiful hardcover book documents Hoard's insightfulness, along with the timeline of our evolving dairy industry as captured in restored historical photographs. 96-pages, 8" x 8" premium dust jacket elegant double foil stamped hardcover signature quotes from the father of modern dairying.
Book details:
96 pages
Hardcover, foil stamped
Full color
8 x 8 inches
ISBN: 978-0-9960753-2-9
Copyright 2015

*Price valid through December 31, 2018.