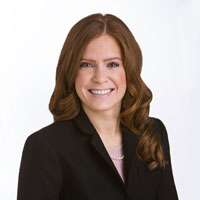 Chelsea Schoenfelder, RD, MPH, joins the Idaho Dairy Council as the new manager of health and wellness. She will serve as a vital link supporting nutrition science and research to educators, school food service professionals, and health professionals.
"As we work with our health partners, schools, and families throughout Idaho, Chelsea brings a deep knowledge of nutrition, and community outreach experience that will be a great addition to our team," Crystal Wilson, senior director of health and wellness with the Idaho Dairy Council, said.
Before joining the Idaho Dairy Council, Schoenfelder worked as a clinical dietitian for St. Luke's community outreach program. Through this key role, she was a resource for wellness presentations for local media and planned logistics for the St. Luke's Healthy U events. Chelsea has been involved in a collaborative effort between Healthy U and Food Nutrition Services.
In addition, Schoenfelder helped develop nutrition education curriculum for Afterschool Meals Program for children, where she created engaging activities that showed a positive nutrition message to youth. Chelsea created dairy lessons for children that was adopted and is now utilized by the Idaho State Department if Education in Afterschool Meals Programs statewide.
Schoenfelder holds a master's of public health and a bachelor's of science in dietetics from Idaho State University, as well as a bachelor's degree in science and nutrition from University of Idaho. She has a passion for nutrition and wellness and enjoys sharing it with the community.
About United Dairymen of Idaho
The United Dairymen of Idaho protects and promotes the Idaho dairy industry and dairy farm families through outreach, nutrition counseling, and partnerships with consumers, dairy processors, retail outlets, and farmers and their families. UDI is the parent organization of both the Idaho Dairy Council and the Idaho Dairymen's Association. Visit UDI's website, Facebook page and Twitter feed for updates and additional information.
About the Idaho Dairy Council
The Idaho Dairy Council provides nutrition education to the entire state of Idaho as a nonprofit organization supported by the United Dairymen of Idaho. The council provides free, science-based nutrition resources to educators, students, health professionals, and the public via curriculum, materials, funding, and nutrition instruction.
Return to Industry Buzz.
2.3.2016