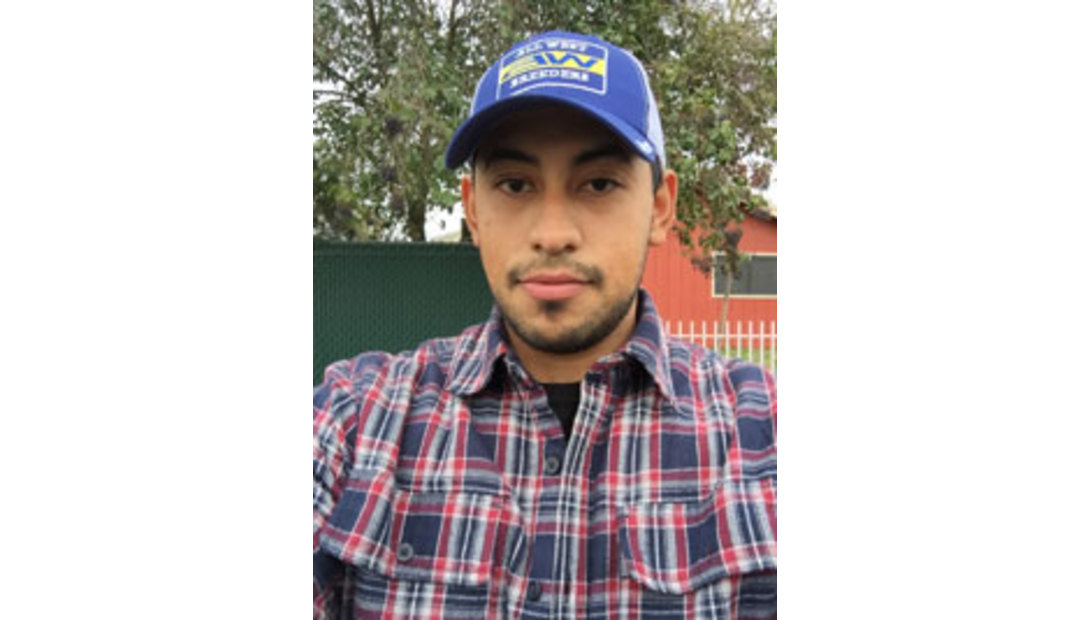 All/West Select Sires announces the addition of Saul Jimenez to the team as an A.I. Technician. A December 2015 graduate of Fresno State University, Saul obtained a BS degree in Animal Science.
Saul has been working as a reproductive specialist intern with All West since May. When asked why he wanted to pursue a job in animal genetics, he replied, "I've always been interested in reproduction and cows. Since the first day I got to Fresno State, I knew I wanted to learn as much as I could about the dairy industry. And since joining the All West group last spring, it's not even been a job. They're paying me to do something I love! We always used Select Sires at the Fresno State dairy, so I spent the last four years getting to know the bulls and programs that I now promote."
Jimenez has been training with some of the best technicians in the south San Joaquin Valley. "It's crazy how good and how fast these guys are," he said. "They've got so many years of experience under their belts and it shows in exceptional results."
The most challenging part of Saul's job so far has been doing relief breeding work and learning many different routes. "As a relief technician, we have to deal with those things. Every guy has a unique way of doing things and it's your job to learn it. The concept is always the same, it's just that the methods are so different. Most of them take so much pride in their job performance that it makes me really pay attention to details so the customer doesn't miss a beat in the process."
Jimenez spent the last 12 years of his life in Firebaugh, CA, where he became an avid soccer player and hard-core fan. Still playing soccer when he can, Saul also likes traveling, meeting people and anything to do with cows. "Genetic progress is fascinating, and now with genomics playing a bigger role in sire selection, we almost know what's going to happen with the resulting pregnancy before it hits the ground. That's as good as it gets in delivering great genetics!"

All West/Select Sires is one of nine member-owned cooperatives in the U.S. that make up the federation of Select Sires Inc. Celebrating its 75th Anniversary in 2016, All West exists to enhance member/owners' success through genetics. To find out more about the company culture of All West, including information on bulls, products and services, please visit www.allwestselectsires.com or phone 800.426.2697.
Return to Industry Buzz.
2.3.2016