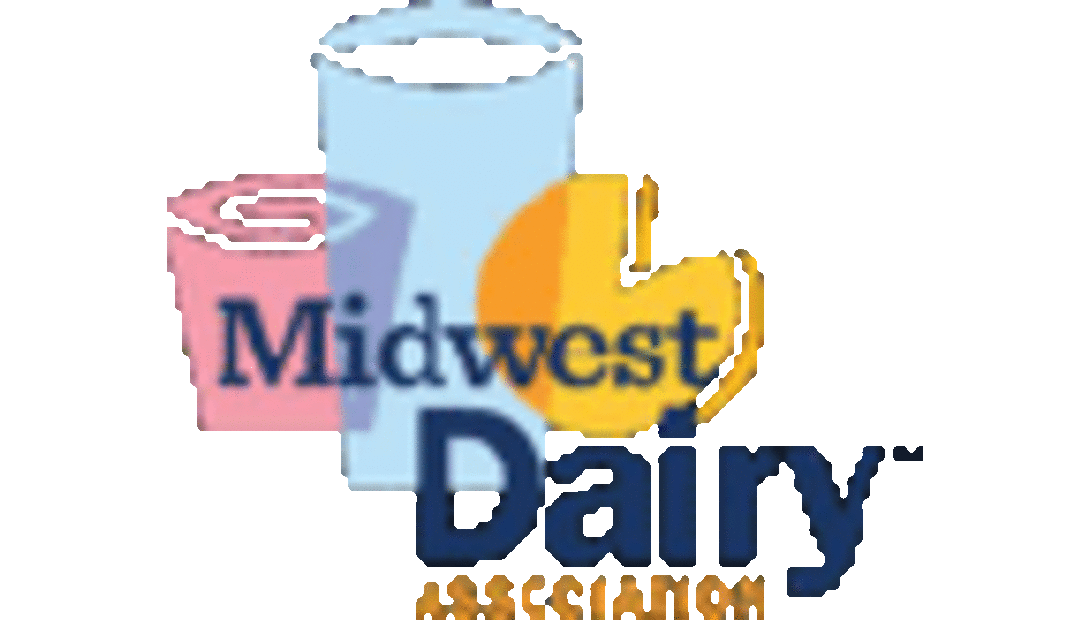 Midwest Dairy Association, a non-profit organization which manages dairy farmer checkoff funds in a 10-state region, has named Lucas Lentsch as its next CEO. Lentsch, who is currently serving as South Dakota's secretary of agriculture, will begin working for the organization in mid-April, transitioning into the group's leadership post as the current CEO, Mike Kruger, moves toward retirement on July 1, 2016.
"We're excited about this new chapter for our organization," said Jerry Messer, Richardton, N.D., Midwest Dairy chairman. "We are looking forward to a seamless transition from Mike Kruger's legacy of leadership to a new perspective from Lucas Lentsch."
Lentsch was selected by a search committee of 12 dairy farmers from across Midwest Dairy's geography and was approved by the organization's 34 dairy farmer board members who serve at the corporate level.Kincannon & Reed, a leading executive search firm focused on the food and agribusiness sectors, assisted Midwest Dairy Association in the recruitment of Lentsch.
Lentsch to play key role for dairy community
In his new role, Lucas Lentsch will lead the organization, which represents nearly 20 percent of the nation's dairy farmers, in building trust and sales on behalf of farmers across the Midwest. He will play a key role in working with Dairy Management Inc. at the national level. Capitalizing on his expertise in government and business development, Lentsch also will play a key role in continuing Midwest Dairy's leadership on A Path Forward, an effort to help the region capture its share of the growing consumer dairy market in years to come.
Previous to his appointment as agriculture secretary by South Dakota Governor Dennis Daugaard in 2013, he was director of agriculture development for South Dakota. He also spent more than 10 years in business and community development in northeast South Dakota. He was raised on a family dairy farm and graduated with a bachelor's degree in dairy manufacturing from South Dakota State University.
"It has been an honor serving as secretary of agriculture for South Dakota's farmers and ranchers, and I am now looking forward to serving the more than 8,000 dairy farm families of Midwest Dairy Association," said Lentsch. "As a passionate advocate for agriculture, I am excited to lead the team of Midwest Dairy Association forward as their CEO."
Lentsch and his family plan to relocate this spring to the Minneapolis-St. Paul area, where Midwest Dairy's corporate office is located.
Mike Kruger to close career of dairy leadership
On his retirement date, Mike Kruger will have completed 35 years of service to dairy farmers through their checkoff program. He assumed leadership of a Midwest Dairy Association predecessor organization, American Dairy Association of Minnesota, in 1985 after serving as assistant manager for five years. He guided the organization as it evolved to become American Dairy Association/Dairy Council of the Upper Midwest and later Midwest Dairy Association.
In addition to serving as Midwest Dairy's CEO, Kruger held various leadership roles at Dairy Management Inc., the national checkoff program, through which he provided guidance and influence in representing the interests of Midwest Dairy Association and other state and regional organizations across the country.
In addition to forming Midwest Dairy Association, Kruger's accomplishments were:



Transitioning the organization to follow a unified national marketing plan that moved away from a generic advertising focus to strategic partnerships and innovation;

Establishing dairy farmers' leadership in child health and wellness through Fuel Up to Play 60 and outreach to the region's leading health organizations; and

Elevating the importance of the Midwest Dairy Foods Research Center including developing a position for a dairy economist at the University of Minnesota.
"I've been one of the lucky few to have spent my career serving dairy farmers, who I think embody the essence of American values and represent a product that is fundamental to sound nutrition and enjoyment," Kruger said. "It's been an honor and a privilege."
Return to Industry Buzz.
2.25.2016