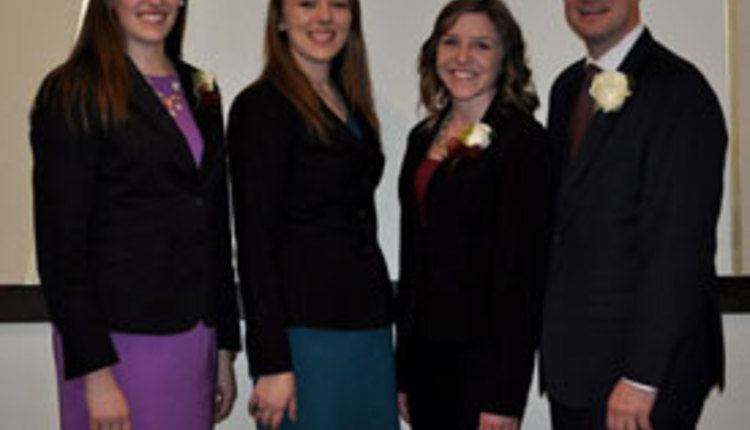 Membership in National Dairy Shrine has always indicated an individual's willingness to promote future leaders, honor past and present dairy leaders and preserve the history of the dairy industry. The payment of a lifetime membership fee has been one of the major sources of income for the organization from its' very beginnings in 1949.
One of the more imaginative ways to promote these ideals is to sponsor some of these future dairy leaders with their own lifetime membership in National Dairy Shrine. Current sponsoring organizations include Dairy Farmers of America, Lely and AllFlex USA who have generously donated memberships for top dairy students for years. The American Guernsey Breeders Association has sponsored several of their leading juniors. County associations like the Jefferson County Holstein Breeders of Wisconsin and the New York Alleghany County 4-H dairy program with the financial aid of Jeffords Livestock have sponsored their outstanding junior leaders. In addition the Midwest Dairy Association has also honored juniors with memberships. These are all great commitments to dairy youth and serve the dual purpose of honoring the students with a lifetime membership and also promoting the dairy industry.
A new chapter in this tradition has just been started at the University of Minnesota. Anonymous alumni donors have stepped forward to provide the top graduating seniors who are not already members in NDS with lifetime memberships. These lifetime memberships were given to Rachael Rostad of Zumbrota, MN, Amber Johnson of Chetek, WI, Christine Reitsma of Sauk Centre, MN, and Katie Schmitt of Rice MN, at the recent Gopher Dairy Club Banquet. Presenting the memberships was Corey Geiger a featured speaker and a past president of National Dairy Shrine.
If you would like to start a program of honoring outstanding junior members please visit the NDS website https://dairyshrine.org/ to download a membership application. Enter the information of the student or students you wish to join National Dairy Shrine. Your efforts to continue the mission of encouraging, honoring and promoting the dairy industry will have lasting benefits.
Return to Industry Buzz.
3.8.2016