March monthly genomic evaluations have been released. Reports are now posted in PDF and Excel file formats at Green Book Online.
Total genomic evaluations in the AJCA database as of today are summarized below.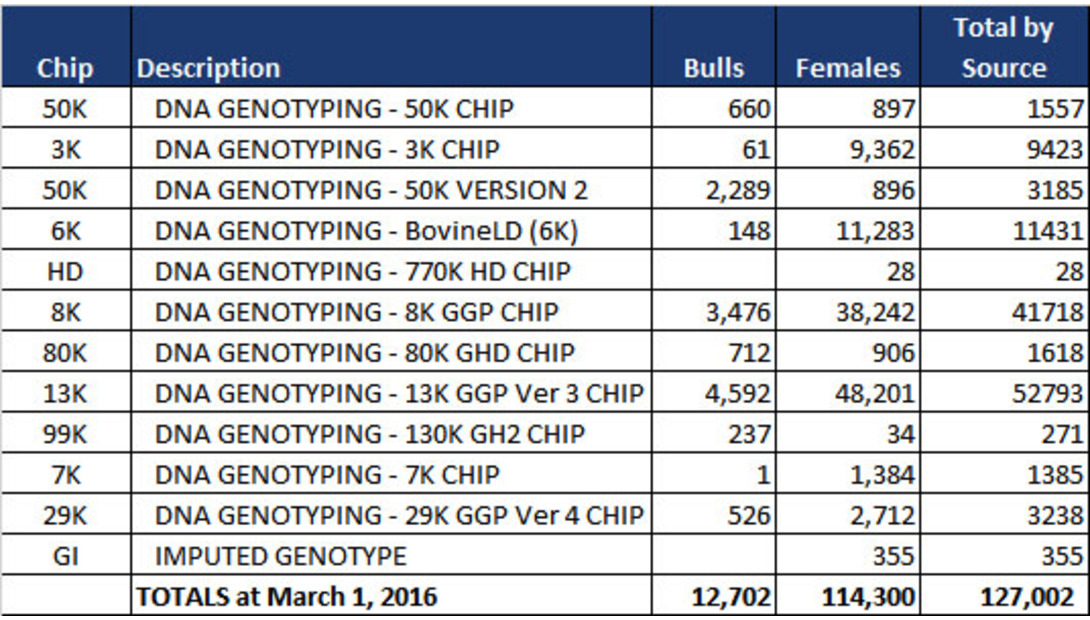 NATIONAL HEIFER SALE: IT'S FOR THE KIDS!
Now's the time to look over your heifer pens and pick out the best for the
59th National Heifer Sale
, supporting national Jersey youth programs.
Following the huge success of the all-virtual sales the past three years, it will again be broadcast on Jersey Auction Live Saturday, July 2 during the
AJCA-NAJ Annual Meetings
at the Sheraton San Diego Hotel & Marina on San Diego Bay. Call your AJCA-NAJ Area Representative or Jersey Marketing Service now to discuss your ideas. Genomic testing must be completed for final selections by May 3.
Return to Industry Buzz.
3.12.2016