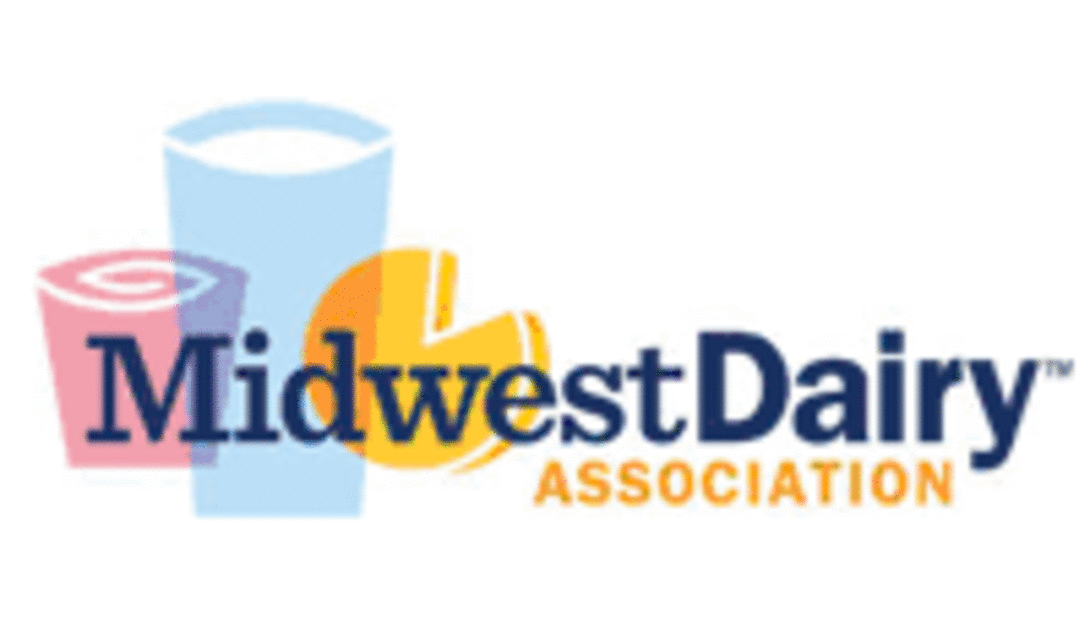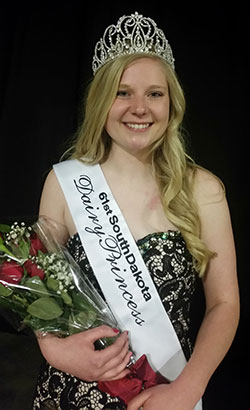 Carrie Weaver of Bancroft was crowned the South Dakota's 61st Dairy Princess tonight (Tues., March 29) in Sioux Falls during the kickoff for the Central Plains Dairy Expo.
The new princess is the 19-year-old daughter of Dave and Deb Weaver. She attends Lake Area Technical Institute studying large animal. Her high school career at De Smet included Agriculture Club and basketball. She competed in academic decathlon, advancing from state to national competition during her senior year.
"I have a strong passion for dairy, and a soft spot for animals," Weaver said. She receives a $1,000 scholarship from Midwest Dairy Association's South Dakota Division, which sponsors the princess program. Her new role will be to represent South Dakota dairy farmers at appearances where she can tell the story of dairy's nutrition and dairy farm families' care for the animals and land.
Stephanie Ponto, 17, Watertown, was named runner-up. Her parents are Steven and Vonda Ponto, and she attends Deuel High School in Clear Lake. Ponto is an FFA member with Greenhand and Chapter Farmer degrees and is an active 4-H and church youth group member.
The South Dakota Dairy Princess is selected based on her general dairy knowledge and enthusiasm for the industry, communications skills and ability to reach consumer audiences.
Return to Industry Buzz.
3.31.2016