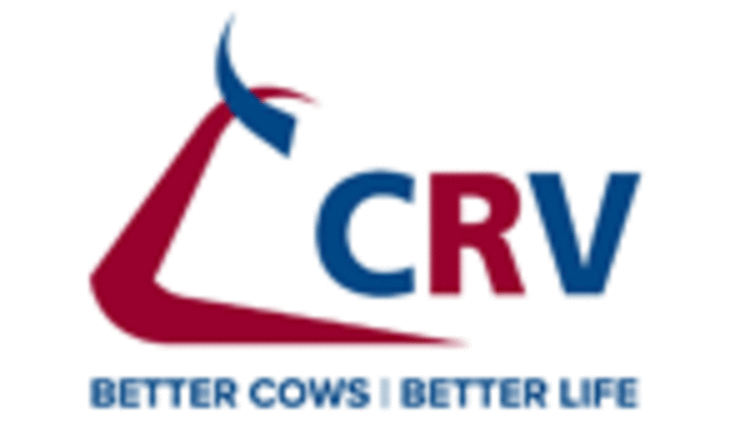 April boasted another exciting Holstein proof run for CRV genetics. This lineup of bulls gives producers more flexibilty in selection for premium values in fat and protein, allowing for greater profit margins. But that's not all that came with the recent bull lineup. Starting in April 2016, producers in the US can now include the CRV robot traits in their breeding decisions to help increase efficiency with their automatic milking systems (AMS).
Premium Milk sire options
Several new and existing sires in the CRV lineup are able to offer producers high volumes of premium milk. SOLAR (Monterey x Supersire) 097HO41721 debuts to the CRV lineup with 121 CFP pounds, 5.6 Sire Calvine Ease, and a 2656 GTPI. LANDON (Montross x Grafetti) 097HO41360 is a high volume sire with 1920 lbs. Milk and 125 lbs. CFP. LANDON's 2.20 PTAT and 6.3 Sire Calving Ease means that he will work in any breeding situation.
What are these values?
The new CRV robot traits are presented as three separate breeding values: Robot Efficiency, Milking Interval, and Heifer Habituation. Robot Efficiency indicates how efficiently a cow completes milking after entering the robot. Milking Interval is defined as the time interval between two milkings. Heifer Habituation represents how fast a heifer adapts to the AMS. Real time data available from The Netherlands allowed CRV to create accurate breeding values for AMS operations. This data has and continues to increase immensely, with approximately six million robot milkings a week for ½ million cows on over 4,000 dairy farms.
Real time data put to use
Robot Efficiency
: Daughters of bulls with a high Robot Efficiency produce more milk per minute of robot occupancy time. Factors such as milk production and speed, but also the time for treatment
before and after milking are all taken in to effect.
Milking Interval
: This breeding value represents the time between two successful milking visits, or how frequently a cow visits the robot and is milked. Cows with a longer milking interval (fewer visits to the robot) have to be fetched more often. A Milk Interval value higher than 100 results in a shorter milking interval i.e. cows that visit the robot more frequently.
Heifer Habituation
: This value represents how quickly a heifer becomes acclimated to a robot. In early lactation, heifers are still unfamiliar with the robot and the intervals between visits are longer. Later in lactation, they have become used to the robot and visit more frequently. A Habituation value higher than 100 indicates that the ideal milking interval will be reached sooner.
Want to learn more about the Robot Breeding Values or a CRV sire? Check out our website or contact your local CRV representative.
To learn more about CRV, it's people, or products in your area, please visit
www.crv4all.us
or give us a call at 855-CRV-COWS.
CRV is a global cattle improvement organization that exists to improve quality of life. CRV's USA headquarters in Madison, Wis., was established in September 2009. Because we genuinely care, we pay attention to your farm, industry and the general society. Our business goes beyond genetics providing service and information on all continents with dairy and beef farmers.
Return to Industry Buzz.
4.12.2016