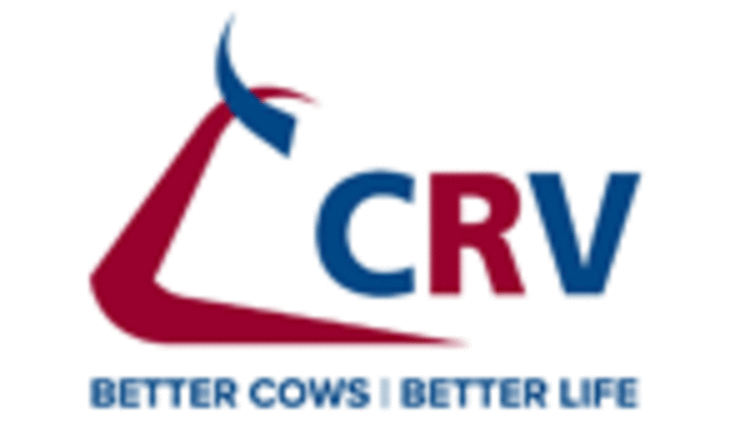 CRV USA,
a cattle improvement company aimed at improving the quality of life, is excited to announce that the Better Life indexes are proving to be highly effective in improving the technical results of herds.
CRV first introduced the
Better Life
indices in 2013 to help farmers breed efficient, easy-to- manage herds. The indices include
Better Life Health
and
Better Life Efficiency.
By incorporating Better Life Health genetics into a breeding program, producers will have healthier, longer living cows that require fewer veterinarian visits and treatments. With Better Life Efficiency, cows will produce more with less feed and will better utilize natural resources.
Each CRV bull is scored for these two indices, and large-scale analysis of more than 61,000 animals from 300 herds has revealed irrefutable proof that CRV's Better Life genetics help cows stay healthy and more efficient as they age.
"This analysis proves that dairy producers can choose and trust in the CRV Better Life traits to breed healthier herds that require less attention and treatment," said Amy VanderMark, Managing Director of CRV USA Operations. "Less attention and treatment, combined with reduced feed costs and lower cost per pound of milk, means better economics and a healthier bottom line for our customers."
Higher lifetime production per cow
The effect of Better Life Efficiency is huge. For instance, for lifetime production, each Better Life Efficiency improvement of one-percent results in additional lifetime production of 3,300 pounds. Below is a comparison of the 25-percent highest and lowest scoring animals that illustrate practical applications of Better Life Efficiency.


28,850 pounds higher lifetime production (based on more than 22,000 culled animals)

4,500 pounds higher milk production (305 days)

16% higher than herd average

325 pounds extra fat and protein (305 days)
In addition to these figures, the 25-percent highest scoring animals showed a marginally longer calving interval (+15 days)-attributed to higher milk production and allowing farmers to start insemination slightly later.
Better health and fertility
The benefits of these indexes can also be applied to health and fertility. Additional comparisons of the 25-percent highest and lowest scoring animals for Better Life Health are below.


39% lower incidence of sub-clinical mastitis (on average in first three lactations)

23% fewer claw disorders (on average in first three lactations)

55% fewer stillborn calves at their first calving

57% lower incidence of ketosis (on average in first three lactations)

26-day shorter calving interval
To learn how Better Life Health or Better Life Efficiency can help you save money and improve your herd's health, contact your CRV representative today by calling 1-855-CRV-COWS.
Return to Industry Buzz.
5.09.2016