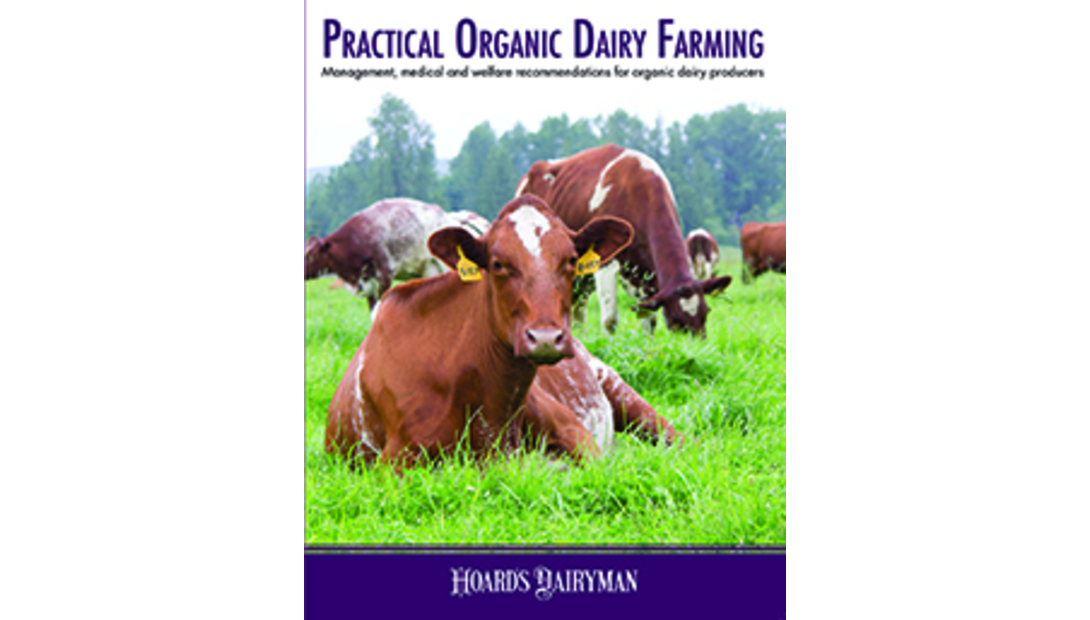 Combining the intricacies of dairy cow health care with the welfare protocols of the USDA organic program, author and veterinarian Paul Biagiotti, D.V.M., along with Hoard's Dairyman, is happy to present
Practical Organic Dairy Farming.
The book details vital health care information for managing organic dairy animals and contains academic as well as experiential recommendations formed during the author's 28 years of veterinary service.
Practical Organic Dairy Farming
offers specific management guidelines for health care in each life stage from calf and heifer to lactation, breeding, and dry period. It also goes into depth regarding organic prevention, diagnosis, and treatment options for common dairy cattle ailments, including mastitis, digestive upsets, pneumonia, and lameness. A special bonus is the inclusion of standard operating procedures devised by Biagiotti and used on organic farms he serves.
Written for all types of dairy audiences, including conventional circles, this 148-page book offers practical, applicable lessons to veterinarians, farmers, and nutritionists alike.
This newest addition to the
Hoard's Dairyman
bookstore can be purchased for $19.95 online at www.hoards.com/bookstore/PODF or by calling 920-563-5551. Quantity discounts are available for schools and other organizations.
The
Hoard's Dairyman
bookstore traces its roots back to the early 1900s providing helpful and meaningful resources in the form of books, e-resources, posters, and more. Topics of coverage range from academic resources to gift purchases and youth guides. Learn more about the bookstore and its offerings at www.hoards.com/bookstore.
Return to Industry Buzz.
5.13.2016