The first organic farm to receive the Dairy Appreciation Award.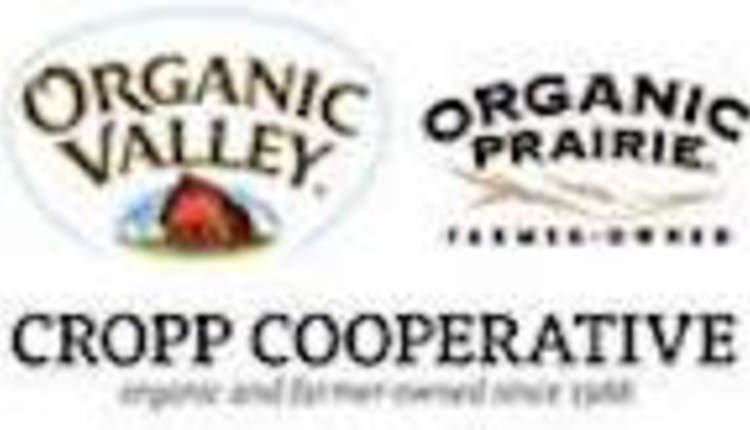 Organic Valley farmer owners Jon and Lisa Zweber in partnership with their son Tim and his wife Emily, Zweber Farms, LLC, located in Elko, Minnesota, will be awarded the University of Minnesota Department of Veterinary Medicine Dairy Appreciation Award for their contribution to the Agriculture Department's research. It is the first time an organic farm has been recognized for this award.
The Dairy Appreciation Award was created by the Dairy Medicine Group in 2011 to recognize individuals who have made outstanding contributions to the dairy industry. This prestigious award has gone to some of the most prominent dairies in Minnesota. The winners are nominated by members of the Dairy Production Medicine Group at the University of Minnesota. The award ceremony will take place at Crowne Plaza Aire in Bloomington, Minnesota, on Friday, May 20, 2016.
At right, Jon and Lisa
The Zweber family moved to their present farming location in Elko, Minnesota, in 1906 and are a 5th generation dairy farm. The farm currently milks 100 Holstein and brown Swiss cows. The dairy farm has been organically certified since 2008 and for several years running has received CROPP Cooperative's Gold Award for milk quality. In addition to cows, the family raises non-organic chickens and pigs and sells eggs and meat products off-farm.
The Zweber family is exceptionally active in their community and in educating the public about dairy farming and agriculture. Tim served as the president of the Farm Bureau of Scott County for more than 10 years. The Zwebers regularly give public tours and are also known to host open houses on their farm, drawing as many as 700 attendees. Going beyond local outreach activities, Emily is active on social media, educating consumers about daily farm life and has followers on her Periscope stream from across the globe. The Zwebers have been helping researchers conduct trials on their farm, most recently with the organic dairy lameness study.
Tim, Emily and Kids at left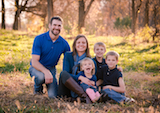 "We are humbled and honored to be recognized by the University of Minnesota Department of Veterinary Medicine. We have enjoyed sharing our farm with all kinds of people, and we are especially gratified to further the cause of organic research," said Tim Zweber.
Two generations of the Zweber family are proud alumni of the University of Minnesota, and the family continues their support of the university's research and educational programs. They have been visited for a variety of courses by veterinary, agricultural and animal science students and have provided access to their animals and farmland for several research projects.
About Organic Valley
Organic Valley is America's largest cooperative of organic farmers and one of the nation's leading organic brands. Organized in 1988, it represents more than 1,800 farmers in 36 states. Focused on its founding mission of saving family farms through organic farming, Organic Valley produces a variety of organic foods, including organic milk, soy, cheese, butter, spreads, creams, eggs, and produce, which are sold in supermarkets, natural foods stores and food cooperatives nationwide. With its regional model, milk is produced, bottled and distributed right in the region where it is farmed to ensure fewer miles from farm to table and to support our local economies. For further information, visit
www.organicvalley.coop
. Organic Valley is also on Twitter (@OrganicValley) and Facebook (www.facebook.com/OrganicValley).
Return to Industry Buzz.
5.20.2016