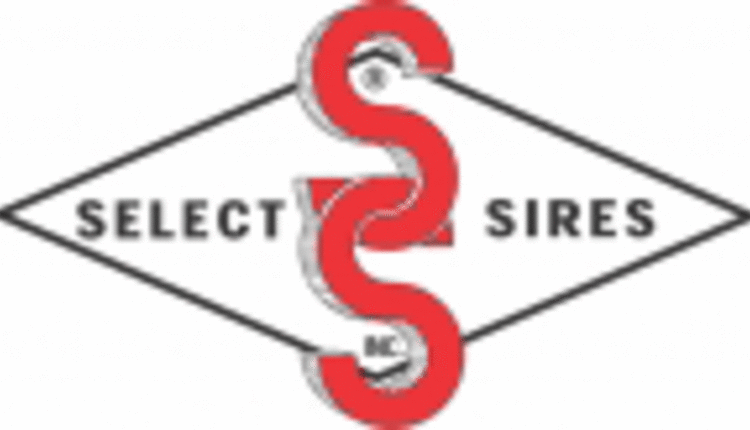 More than 100 Select Mating ServiceTM (SMSTM) genetic consultants from Select Sires' member organizations, international distributors and guests as well as other Select Sires staff met at the 41st annual SMS Evaluators Conference, hosted by East Central/Select Sires April 24 through 27 in Wisconsin.
While at the conference, genetic consultants participated in a day of continuing education. The group discussed the new Dairy Wellness Profit IndexTM (DWP$TM) and Wellness Trait IndexTM (WT$TM), talked over on-farm observations, received updates on the Aggressive Reproductive TechnologiesTM (ARTTM) program and on the strengths of the Select Sires lineup. They heard reports about exciting sires waiting for their first daughter proofs and future Super SamplersTM and learned about enhancements to the SMS program, innovative technologies and recent trends.
SMS added more animals (nearly 3 million) in 2015 to the program than any year in its 43-year history. SMS consultants continue to help dairy producers control genetic recessives, haplotypes, inbreeding levels and provide a means to create custom selection indexes based on customer goals. The conference allows genetic consultants to view hundreds of Select-sired offspring and see the pattern each sire transmits to his daughters.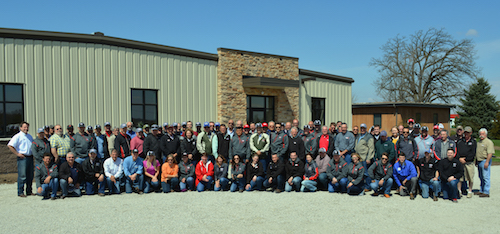 "The three days of farm tours organized by the team at East Central illustrated the impact of value-added genetics," says Lon Peters, Select Sires vice president-dairy sire product services. "We visited extremely high-producing herds with a consistent type pattern that correlates to long-lived, high-producing cows. We had the opportunity to view numerous daughters of our sires which provides our genetic consultants with information to assist their customers."
Select Sires thanks the following herds for their hospitality: Summit Farms and Webb-Vue Holsteins, Plymouth Wis.; Abel Dairy Farms LLC, Eden, Wis.; Redtail Ridge LLC, Malone, Wis.; Rosendale Dairy, Pickett, Wis.; Rickland Dairy, Eldorado, Wis.; Kampy Holsteins, Brandon, Wis.; Weiland Dairy LLC, Columbus, Wis.; Pride View Dairy LLC, Randolph, Wis.; Tag Lane Dairy, Ixonia, Wis.; Kutz Dairy, Jefferson, Wis.; Sugar Creek Dairy, Elkhorn, Wis.; Larson Acres, Evansville, Wis.; Jeffrey-Way Holsteins, Belleville, Wis.; Mystic Valley Dairy LLC, Sauk City, Wis. and Endres Berryridge Farms, LLC, Waunakee, Wis.
Based in Plain City, Ohio, Select Sires Inc., is North America's largest A.I. organization and is comprised of nine farmer-owned and -controlled cooperatives. As the industry leader, it provides highly fertile semen as well as excellence in service and programs to achieve its basic objective of supplying dairy and beef producers with North America's best genetics at a reasonable price.
Return to Industry Buzz.
6.06.2016