Nine Out Of 10 U.S. Olympians Say They Drank Milk Growing Up*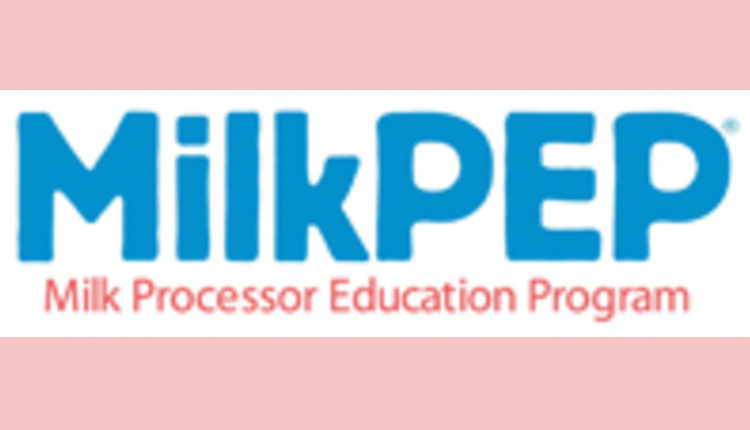 Team USA athletes know what it takes to build a champion: a lifetime of determination and training, countless competitions, years of fueling their bodies with the right foods and beverages and unwavering support from mom and dad. Now, a new survey1 conducted among more than 1,000 current and retired U.S. Olympians and Paralympians and hopefuls finds nearly all (nine out of 10) grew up drinking milk on their road to the world stage. Most even say their mom was the one who encouraged their milk drinking habits.
Team USA respondents rated a healthy diet higher than their intense training schedule as a key factor to their success. However, it's not just a healthy diet that they're seeking – it's the right mix of nutrients to help them reach their peak training, and that includes protein, like the high-quality, natural protein in milk. Team USA respondents recognize that milk is a good source of high-quality protein with simple ingredients, and most still drink it today. In fact, U.S. Olympic Training Centers serve tens of thousands of gallons of milk every year where athletes are training at the highest level.
"U.S. Olympic athletes have always relied on milk to help fuel their journeys to the Olympic Games – from the kitchen table to the training table," said Julia Kadison, chief executive officer at the Milk Processor Education Program (MilkPEP), the group behind the Milk Life campaign. "To be able to support athletes with a simple, wholesome and naturally nutrient-rich beverage like milk is such a perfect fit, and we're proud to support Team USA on their journey to the Olympic Games."
Milk is a nutrient powerhouse with 9 essential nutrients, including 8 grams of natural protein in each 8 ounce serving. It contains a package of nutrients that's hard to find in any other single food or beverage.
MILK BUILDS CHAMPIONS
As part of its first Olympic Games as a sponsor of Team USA, the Milk Life campaign is proud to support six athletes, including:


Kristin Armstrong: Kristin won Olympic Gold Medals in the Cycling Time Trial (2008, 2012), three World Titles, five National Championships and numerous other victories all while being a mother to her son, Lucas.

Perry Baker: Spending most of his life playing football before switching sports, Perry is now an Olympic hopeful in the sport of Rugby Sevens as it makes its Olympic Games debut.

Elizabeth Beisel: Elizabeth started swimming at the age of five and has since earned U.S. Olympic bronze and silver medals in swimming from competing in the 2008 and 2012 Olympic Games.

Jen Kessy: Jen is a professional beach volleyball player known for her U.S. silver medal finish at the London 2012 Olympic Games. Her family added a new team member to its roster in 2014 with the addition of her daughter, Aïla.

Caitlin Leverenz: Caitlin was involved in many sports like soccer, ballet and gymnastics before she started swimming at age seven. She is now a 2012 U.S. bronze medal winner who will be swimming in her third U.S. Olympic Team Trials this year.

Danell Leyva: Crediting his success to his coach, who is also his stepfather, Danell is a 2012 U.S. Olympic bronze medal gymnast.
"I can't think of a better partnership than Team USA level athletes and Milk", said Elizabeth Beisel, Olympic bronze and silver medalist in swimming. "My mom encouraged me to drink milk growing up and because of its nutrients I still incorporate it into my diet every day. It's really important for me to get the right mix of nutrients in my diet, including high-quality protein, and milk has that package."
The Milk Life® campaign, showcasing nutrient-rich white milk, announced earlier this year that it will embark on a five-year partnership with the United States Olympic Committee (USOC). This multi-year deal will be the biggest sponsorship commitment the national Milk Processor Education Program (MilkPEP) has made in its 20-year existence. The first of its kind category partnership will be supported by a 360 campaign that includes TV advertising, the team roster of six athletes across various Olympic sports, unique athlete digital content, consumer and retail promotions and more.
RAISE A GLASS, BUILD A CHAMPION
Milk isn't only helping to fuel Team USA this summer, it's also providing Americans with the opportunity to win** prizes just for purchasing white milk. Now through August 28, each milk purchase receipt uploaded to
milklife.com/champions
is an opportunity to win** more than 1,000 prizes, including a trip to the U.S. Olympic Training Center in Colorado Springs, a web training session with a Team USA athlete, and co-branded Team USA gear.
To learn more about the Milk Life campaign and to watch exclusive behind-the-scenes videos from athletes, visit
milklife.com/teamusa
. Join the conversation on Facebook, Twitter and on Instagram.
Return to Industry Buzz.
6.17.2016