Supporting the future generations of the agricultural industry
Lallemand Animal Nutrition announces the addition of summer interns, Sophie Hansen to the Marketing Communications team and Trenton Simon to the Accounting team.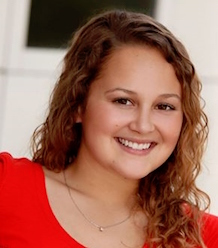 Hansen attends Iowa State University and is majoring in Agricultural Business and minoring in Animal Science. At Iowa State she is involved with several different organizations on campus including: Agricultural Business Club, St. Jude's Up til Dawn, Gamma Phi Beta sorority and volunteers as a Student Admissions Representative. Hansen grew up in Adel, Iowa and has been heavily involved in the cattle industry throughout her life. Her family raises Angus cattle and has exhibited Angus and commercial cattle at her county and state fairs for many years. Hansen's interest in cattle has led to a passion for agriculture and specifically, the animal nutrition and health industry.
"Sophie brings first-hand knowledge of the cattle industry and has already proven to be an excellent asset to our team" says Wendy Hushon, Marketing Communications Manager, Lallemand Animal Nutrition, North America. "We're excited to have her be a part of the team this summer".
Simon attends Kansas State University where he will be a junior next fall. He is double majoring in Accounting and Finance and minoring in Economics. Simon is involved on the Kansas State campus with the Student Finance Association and Student Accounting Society. Through these groups Simon tutors peers in finance and accounting. He grew up in Andale, Kan. and developed an interest in business early in his high school career.
"We are excited to have Trenton working in the Accounting department this summer," says Jim Hohl, Controller, Lallemand Animal Nutrition, North America, "With his strong interest in accounting, he will be a valuable asset to our team."
The Lallemand Forward internships recognize students who excel in academic studies and are interested in pursuing a career within the agricultural industry. Lallemand Animal Nutrition is committed to optimizing animal performance and well-being with specific natural microbial product and service solutions. Lallemand Forward encompasses the specifically chosen service solutions that enhance people, knowledge and production practices.
Return to Industry Buzz.
6.24.2016