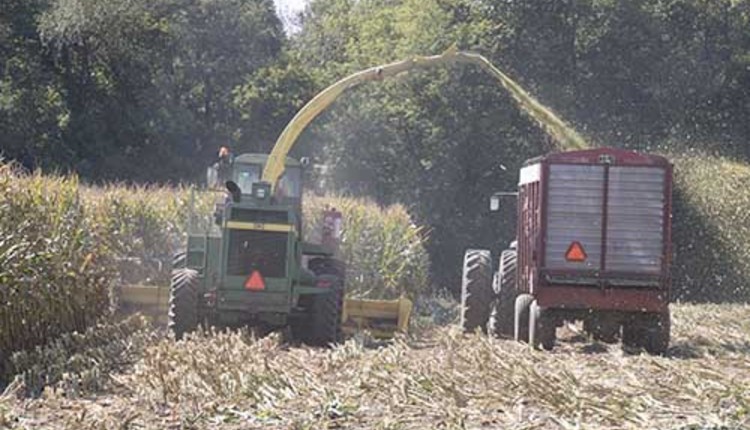 Let me start out by saying that everyone who grows their own corn for silage knows how hectic harvest time is. Corn silage harvest is right around the corner in Georgia, and as I'm typing this, we have corn dry matter samples running to figure out when to start cutting. Everyone around here is geared up and ready to start whenever the dry matter percentage hits the correct amount.
Although this time of year is chaotic, it is one of my favorites. Our whole family comes together and helps out in any way possible. My grandfather and uncle are usually the ones running the choppers. My cousin, my dad, and "Mr. Ronnie" (who has worked for us for so long he has become part of the family) are normally the ones hauling the silage from the fields to our silage pits. I generally stay around the dairy and freestall barn and tend to the cows.
These are definitely the longest days of the year for us. Some days we don't even get a lunch break. That's alright, though, because that usually means my grandmother is bringing barbecue sandwiches to hand out to everyone while we work in the fields and silage pits. Quickly eating sandwiches for supper while working is usually pretty common, too. Each person on our team usually averages more than 75 hours of work during a silage week.
The typical silage season will last two to three weeks for us, depending on the weather. While these few weeks are usually the most draining of the year, they are by far the most rewarding as well. Most years, one corn crop harvest will make enough feed to last a whole year. Above all, we strive to harvest the most nutritious and highest-quality silage we can for our cows.
The feeling you get when you cover the pits with plastic and have finally thrown the last tire on top is indescribable. I certainly have a love/hate relationship with corn harvest season, but all the long hours, sweat, and stress are completely worth it.
---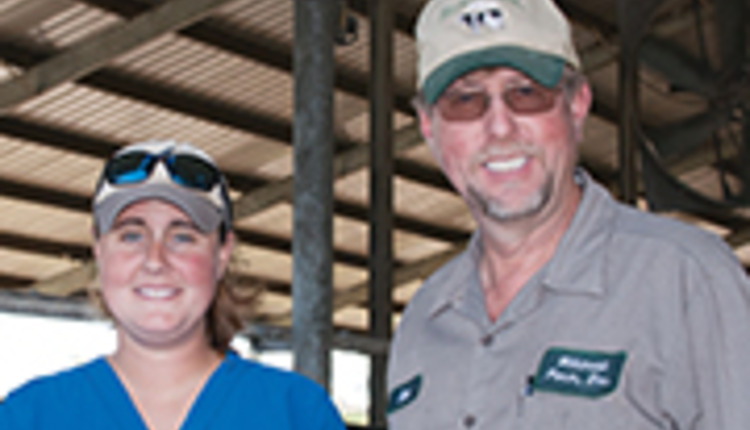 Mark and Caitlin Rodgers are dairy farmers in Dearing, Georgia. Their "Daddy and Daughter Dairy Together" column will appear every other Thursday on HD Notebook. The Rodgers have a 400-cow dairy that averages 32,000 pounds of milk. Follow their family farm on Facebook at Hillcrest Farms Inc.