The information below has been supplied by dairy marketers and other industry organizations. It has not been edited, verified or endorsed by Hoard's Dairyman.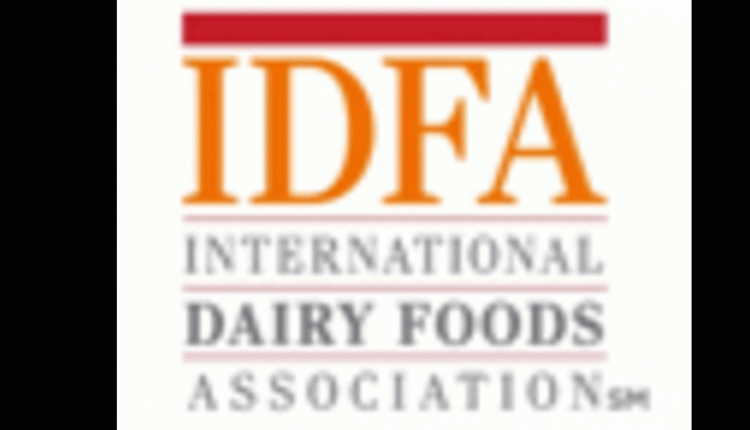 The International Dairy Foods Association has promoted Heather Soubra to the newly created position of chief of staff, effective immediately. In this position, Soubra will manage the office of Michael Dykes, D.V.M., IDFA president and CEO, while working closely with the association's leadership team to help implement the president's 100-day plan for enhancing and expanding member services and collaborating with other stakeholders in the dairy industry.
Soubra joined IDFA in 2008 and most recently held the title of director of industry relations and special projects, where she focused on strengthening the IDFA brand, increasing the visibility of the association's subject matter experts and enhancing its marketing campaigns.
In her new role as chief of staff, Soubra will coordinate the implementation of strategic initiatives on behalf of Dykes and his leadership team to ensure that activities are streamlined within the association and reflect the priorities of the CEO. In addition, Soubra will continue to serve as the executive office liaison with the boards of directors, members, a large network of trade association executives and others to advance the image and efforts of IDFA. She also will handle special projects, starting with the creation of a summer internship program.
"Now that we're moving as an association into the implementation phase of my 100-day plan, IDFA needs a strong chief of staff with Heather's organizational, communication and diplomatic skills to make sure we're working as effectively and efficiently as possible," said Dykes, who joined IDFA in October. "She has built and maintained excellent rapport with our members and external partners over the years, and I have no doubt she will continue to be an asset to our operations in her new role."
A graduate of George Mason University, Soubra earned her degree in intercultural communication and has a long-term commitment to international communications and facilitating bridges across worldwide cultures. Soubra also is a graduate of The Protocol School of Washington where she earned certification in corporate etiquette and international protocol.
Soubra, who is fluent in Arabic, lives with her husband and two daughters in McLean, Va.
The International Dairy Foods Association (IDFA), Washington, D.C., represents the nation's dairy manufacturing and marketing industries and their suppliers, with a membership of 550 companies within a $125-billion a year industry. IDFA is composed of three constituent organizations: the Milk Industry Foundation (MIF), the National Cheese Institute (NCI) and the International Ice Cream Association (IICA). IDFA's nearly 200 dairy processing members run nearly 600 plant operations, and range from large multi-national organizations to single-plant companies. Together they represent more than 85 percent of the milk, cultured products, cheese, ice cream and frozen desserts produced and marketed in the United States. IDFA can be found online at www.idfa.org.