The information below has been supplied by dairy marketers and other industry organizations. It has not been edited, verified or endorsed by Hoard's Dairyman.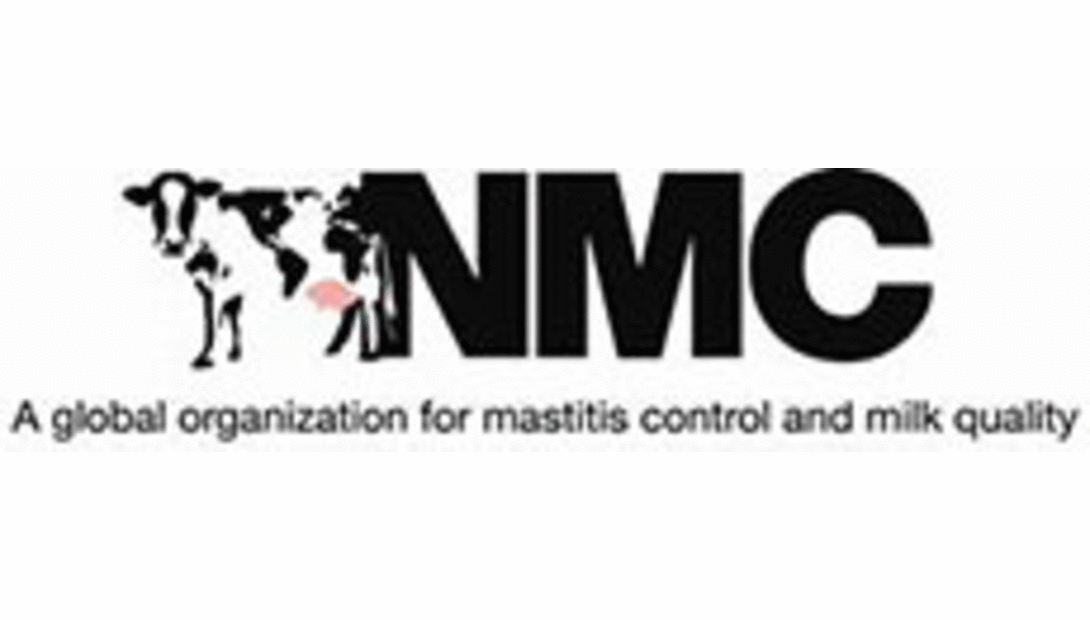 Nearly 400 milk quality, mastitis and udder health researchers, dairy producers and dairy industry partners attended the 56
th
National Mastitis Council (NMC) Annual Meeting held Jan. 28-31, in St. Pete Beach, Fla. Approximately 20 percent of this year's attendees represented 21 countries other than the United States.
The event upheld its tradition of offering a platform for international discussion and sharing mastitis research and other research on milk quality innovation and expertise. "The NMC Annual Meeting continues to provide a forum for the global exchange of information regarding milk quality, udder health and mastitis prevention, treatment and control," says Mario Lopez, new NMC board president, annual meeting program chair and DeLaval technology manager milk quality animal health. "This meeting of international industry members helps the dairy industry move forward in communicating the virtues of milk, importance of producing and marketing quality dairy products, and communicating with consumers."
Discussions at this year's meeting included sustainable dairy food systems, value-added opportunities for milk, genomics, mastitis prevention, optimizing udder health through facility design, mastitis and environmental interface, and dry period mastitis prevention and control. In addition to the general session presentations, attendees had the opportunity to take 12 different short courses and three workshops, with more than 225 people enrolled in the additional learning opportunities.
NMC recognized several milk quality experts during its annual meeting. Robert Harmon, University of Kentucky professor emeritus, received the NMC Award of Excellence for Contribution to Mastitis Prevention and Control. The 1998 NMC president, he served on 27 NMC committees, published 68 peer-reviewed journal articles and gave 111 invited presentations on mastitis. He chaired the NMC Research Committee from 1983 through 1998. His 1994 Journal of Dairy Science manuscript, "Physiology of mastitis and factors affecting somatic cell counts," is considered a foundation reference for the field of mastitis research and has 782 citations.
Boehringer Ingelheim sponsors this award, which recognizes an NMC member for sustained contribution to mastitis prevention and control through research, extension or education, clinical practice or service to producers.
In the National Dairy Quality Awards program, NMC honored six dairy operations as Platinum winners. These top quality milk producers included: Bailey Dairy (Mike, Jean, Brent, Brock and Nelda Bailey), Tomah, Wis.; Country Aire Farms (Tom and Mike Gerrits), Kaukauna, Wis.; Simon Dairy (Larry, Therese, Brent and Emily Simon), Westphalia, Mich.; Tollgate Holsteins (Jim and Karen Davenport), Ancramdale, N.Y.; University of Wisconsin-Marshfield Agricultural Research Station, Marshfield, Wis.; and Vision-Aire Farms (Roger, Sandy and David Grade, and Travis and Janet Clark), Eldorado, Wis. Judges select top dairy producers to receive this honor based on quality milk production indicators, such as somatic cell count and bacteria count, along with milking routine, systems of monitoring udder health, treatment protocols and strategies for overall herd health and welfare.
For the 10th consecutive year, NMC awarded travel scholarships to four outstanding graduate students to attend the NMC Annual Meeting. This year's NMC Scholars were Sefinew Mekonnen, Utrecht University, Utrecht, The Netherlands; Kruthika Patel, University of Minnesota, St. Paul, Minn.; Rienkje van Hoeij, Wageningen University, Wageningen, The Netherlands ; and Amy Vasquez, Cornell University, Ithaca, N.Y. NMC initiated the NMC Scholars program to support the development of mastitis research and milk quality professionals from around the world.
NMC thanks its annual meeting sponsors who contributed to the program's success. Diamond sponsors were Boehringer Ingelheim, Elanco Animal Health, GEA, Merck Animal Health, Merial Ltd. and Zoetis. Platinum sponsors were DeLaval, Inc., Ecolab, Inc., Foremost Farms USA and Land O'Lakes, Inc. Gold sponsors included Alltech, Central Life Sciences, Dairy Farmers of America and Hypred. Silver sponsors were ABS Global. Inc., Ambic Equipment Ltd, BouMatic, Christian Hill Dairy, Fight Bac/Deep Valley Farm, Inc., Grande Cheese, Phibro Animal Health Corporation, PortaCheck, Inc. and Udder Tech, Inc. Sponsoring this year's milk breaks were Sutter's Quality Foods and Consorzio de Parmigiano Reggiano.
During the NMC annual business meeting, members elected Marcos Munoz, University of Concepcion, Chile; Roger Thomson, MQ-IQ Consulting LLC, Battle Creek, Mich., and Linda Tikofsky, Boehringer Ingelheim, Trumansburg, N.Y., as new members to the NMC board of directors. Gary Neubauer, Zoetis, New Ulm, Minn.; Ian Ohnstad, The Dairy Group, United Kingdom; and Gina Pighetti, University of Tennessee, Knoxville, Tenn.; retired from the board. During the next year, Lopez will serve as president, David Kelton, University of Guelph, Guelph, Ont., Canada, as first vice president; and Jason Lombard, U.S. Department of Agriculture Veterinary Services, Fort Collins, Colo., as second vice president. Other board members include: Sarne De Vliegher, Ghent University, Merelbeke, Belgium; Patrick Christian, Christian Hill Dairy, Mayville, Wis.; Keith Engel, GEA, Madison, Wis.; Steve Lehman, Michigan Milk Producers Association, Novi, Mich.; Kevin Anderson, North Carolina State University, Raleigh, N.C.; Joe Gillespie, Gillespie Veterinary Service PC, McCook, Neb.; Ron Erskine, Michigan State University, East Lansing, Mich.; Sandra Godden, University of Minnesota, St. Paul, Minn.; and Elizabeth Berry, Animax, Hereford, United Kingdom.
The 57th NMC Annual Meeting is set for Jan. 31-Feb. 2, 2018, in Tucson, Ariz. For additional information, go to: www.nmconline.org.