The information below has been supplied by dairy marketers and other industry organizations. It has not been edited, verified or endorsed by Hoard's Dairyman.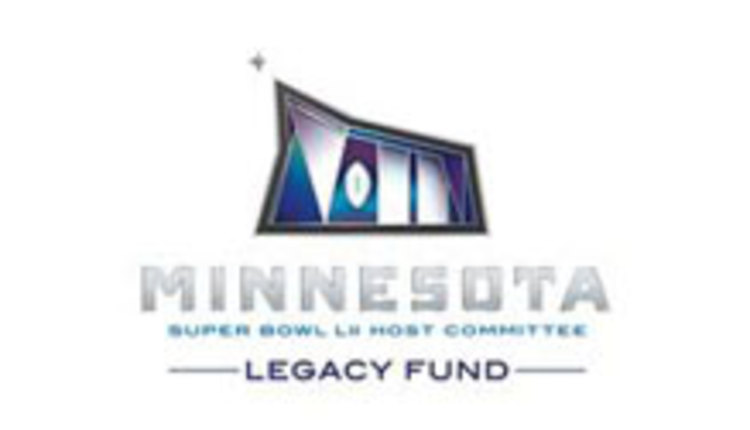 The Minnesota Super Bowl Host Committee (MNSBHC) Legacy Fund announced today that Willow Creek Middle School is a Super School Breakfast grant recipient. Super School Breakfast is a campaign to provide Fuel Up to Play 60 Breakfast-in-the-Classroom to elementary, middle and high schools in 52 communities across the state leading up to Super Bowl LII.
Super School Breakfast is a cornerstone of the Super Bowl Legacy Fund's initiative to help Minnesota children build lifelong healthy habits. The campaign is in partnership with Fuel Up to Play 60 and the Midwest Dairy Council.
This morning, Rochester Mayor Ardell Brede and students at Willow Creek Middle School raised cartons in a 'milk toast' to celebrate the school receiving $10,000 worth of equipment and infrastructure needed to provide an enhanced breakfast program for students.
"Super School Breakfast is an example of how Minnesota's Super Bowl will positively impact kids in this community," said Dana Nelson, Vice President of Legacy and Community Partnerships for the MNSBHC. "By delivering resources to make Breakfast-in-the-Classroom a reality, more kids have access to healthy, nutritious food that will give them a productive start and help them power through a healthy and active day."
The Food Action Research Council (FRAC) reports that more than 140,000 students in Minnesota who are eligible for free and reduced school meals take advantage of lunch, but not breakfast programs; the report also notes Minnesota currently ranks 44th out of 50 states in offering school breakfast.
Allowing students to take breakfast to their class increases participation and helps remove the stigma associated with students reporting to the cafeteria to receive a free or reduced meal. Students who participate in school breakfast also show improved attendance, behavior and decreased tardiness.
"Minnesota dairy farm families have had a long-standing commitment to supporting the health and wellness of youth, and we are proud to help schools provide students with nutritious meals to start their day," said Lucas Lentsch, CEO of the Midwest Dairy Council.
The Super Bowl Legacy Fund's Super School Breakfast initiative is funded by the NFL Foundation, the General Mills Foundation and the Minnesota Vikings. The Minnesota Super Bowl Host Committee is a private, non-profit corporation formed to plan and execute Super Bowl LII. For more information visit www.mnsuperbowl.com and follow @mnsuperbowl2018 on Facebook, Twitter, Instagram and Snapchat.
About the Minnesota Super Bowl Host Committee Legacy Fund
The Minnesota Super Bowl Host Committee Legacy Fund is a 501(c)3 charitable effort, charged with executing 52 Weeks of Giving leading up to Super Bowl LII. The Super Bowl Legacy Fund's goal is to build awareness of, and invest in solutions for, a healthier generation of Minnesota kids across the state. Through its grant making and awareness initiatives, the Minnesota Super Bowl Host Committee's Legacy Fund will leverage this single event into a lifetime of good health for the next generation of Minnesotans. For more information on the MNSBHC's Legacy Fund, including an introductory video, please visit www.mnsuperbowl.com/legacy.
About Midwest Dairy Council
Midwest Dairy Council is a non-profit organization funded by dairy farmers and works on their behalf to increase dairy sales, foster innovation and inspire consumer confidence in dairy products and practices. Midwest Dairy is funded by checkoff dollars from dairy farmers in a 10-state region, including Minnesota, North Dakota, South Dakota, Nebraska, Iowa, Illinois, Missouri, Kansas, Arkansas and eastern Oklahoma. For more information, visit www.midwestdairy.com. Follow us on Twitter and find us on Facebook at Midwest Dairy.
About Fuel Up to Play 60
Fuel Up to Play 60 is an in-school nutrition and physical activity program launched by National Football League (NFL) and National Dairy Council (NDC), founded by America's dairy farmers, in collaboration with the U.S. Department of Agriculture (USDA). The program encourages youth to consume nutrient-rich foods (low-fat and fat-free dairy, fruits, vegetables and whole grains) and achieve at least 60 minutes of physical activity every day. As a result of the program, 13 million students are making better food choices by selecting nutritious options like low-fat and fat-free dairy products, fruits, vegetables and whole grains. Additionally, 16 million students are getting more physically active during the school day as a result of the program.
Fuel Up to Play 60 is designed to engage and empower youth to take action for their own health by implementing long-term, positive changes for themselves and their schools. Customizable and non-prescriptive program components are grounded in research, including tools and resources, in-school promotional materials, a website and student contests. Visit FuelUpToPlay60.com to learn more.
About GENYOUth
GENYOUth empowers students to create a healthier future for themselves and their peers by convening a network of private and public partners to raise funds for youth wellness initiatives that bolster healthy, high-achieving students, schools and communities nationwide. We believe that all students are change-agents, who deserve the opportunity to identify and lead innovative solutions that positively impact nutrition, physical activity and student success. For more information about GENYOUth, visit: www.genyouthnow.org.
About Willow Creek Middle School
Willow Creek Middle School is a public school that teaches grades 6-8 in the Meadow Park community of Rochester. Willow Creek's mission is to inspire, challenge and empower all students with the knowledge and skills required to reach their full potential, to contribute to future generations and to become involved members of a global community. For more information about Willow Creek, visit: http://willow.rochester.k12.mn.us/.