The information below has been supplied by dairy marketers and other industry organizations. It has not been edited, verified or endorsed by Hoard's Dairyman.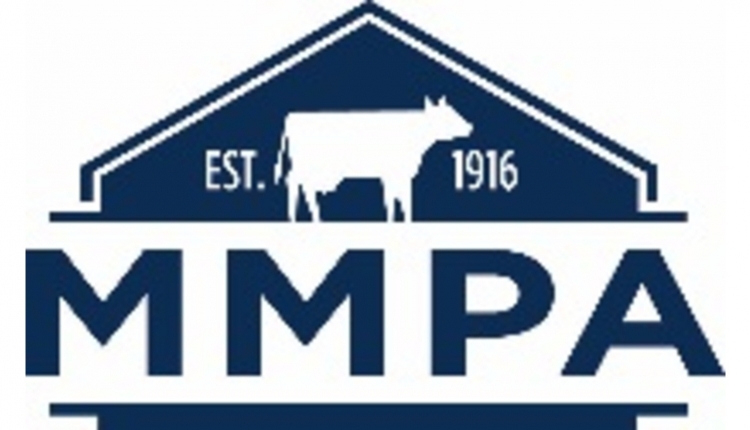 Twenty-three
MMPA
members were recognized with 35 or 50 year member awards at the MMPA 101st
Annual State Delegate Meeting
, March 23, 2017. MMPA has traditionally recognized 35-year members and last year added the new MMPA Milestone award to honor those holding membership for 50 years.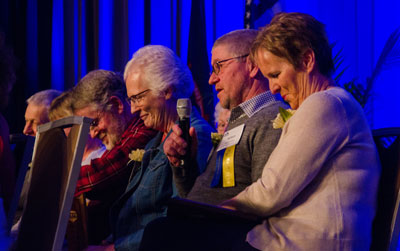 MMPA President Ken Nobis congratulated and praised the 35-year members for their dedication to the cooperative: "We commend you for your dedication and loyalty to MMPA and the dairy industry over the last 35 years."
After the 35-year members were recognized, Nobis recognized the group of MMPA Milestone award winners who joined MMPA in the year 1967.
A video presentation showcased the vast changes the Michigan dairy industry has undergone the past several years and since these members began dairy farming.
The presentation highlighted information from 1982 and 1967, when these members joined MMPA. In 1982, there were 6,046 MMPA members in who marketed a total of 3.4 billion pounds of milk, while in 1967 membership totaled 7,973 and marketed 2.6 billion pounds of milk. Today, MMPA has approximately 1,200 members and marketed over 4.8 billion pounds of milk in the 2016 fiscal year.
35 Year Members
Kenneth Vredenburg, Alma Local
Albern Olson, Alma Local
Nelson E. Frye, Constantine Local
Gary Zuiderveen, Evart Local
Louis & Karen Fifelski, Kalamazoo Local
Jeanne Drummond, Mid-Michigan Local
Raymond Zimmerman, Mid-Sanilac Local
Richard Kaufman, Mid-Thumb Local
William Gruppen, West Michigan Local
Robert Gruppen, West Michigan Local
Dennis Raterink, West Michigan Local
50 Year Members
Larry Crandall, Barry-Eaton Local
Robert Lee, Evart Local
William Stein, Evart Local
Larry L. Keinath, Frankenmuth Local
Ronald N. Keinath, Frankenmuth Local
Petzold Dairy Farms Inc., Frankenmuth Local
MSU Dairy Farm, Ingham County Local
Thomas Goodman, Mid-Michigan Local
David J. Lee, Mid-Sanilac Local
Harland Schultz, Mid-Sanilac Local
Leonard Schaub, Upstate Local
Darwin Huff, West Michigan Local
MMPA—established in 1916—is a member owned and operated dairy cooperative serving approximately 2,000 dairy farmers in Michigan, Indiana, Ohio and Wisconsin.