The information below has been supplied by dairy marketers and other industry organizations. It has not been edited, verified or endorsed by Hoard's Dairyman.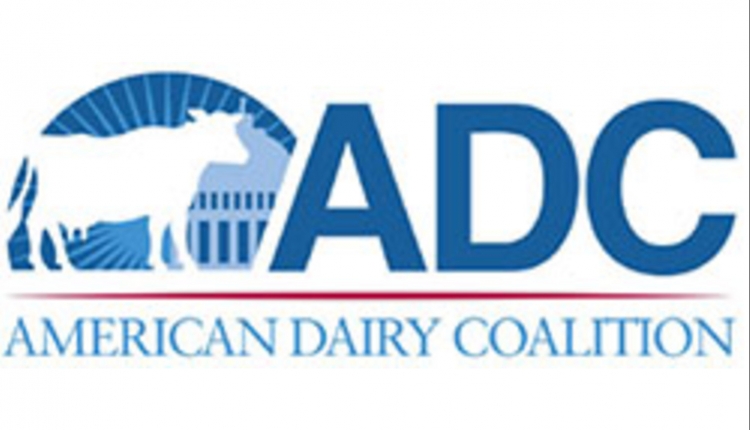 The presentation featured a panel of experts who discussed how federal dairy policy issues — such as immigration reform as well as EPA and FDA regulations — mandate how our nation's dairy producers must run their operations.
Panelists included:

Laurie Fischer, American Dairy Coalition (ADC), CEO

Fischer provided participants with an update on the progress ADC has made on a new visa program that will provide the dairy industry with tools to secure a reliable labor force. The State Based Visa Program Bill, which is expected to be introduced in May, will allow individual states to adopt a federally approved and Homeland Security vetted new visa program to maintain and recruit labor based on the needs in each state. Fischer also discussed the Ag Guest Worker "AG" Act, which allows for a designation of "registered agricultural employers" and will allow visas for immigrant labor. The likelihood of one bill moving forward that includes one solution for the entire industry is not likely, based on the current D.C. legislative climate. ADC believes many immigration reform bills must be introduced and passed to increase the chance our industry receives the tools needed to secure a reliable labor force. Immediate action must be taken to improve the current dire labor situation; we cannot afford to wait another 20 years for a solution.

Dorothy Elliott, Owner, Drumgood Dairy LP of Lake Norden, South Dakota
Dorothy Elliott, a South Dakota Dairy owner, explained first-hand the struggles she faces finding employees to perform the difficult work necessary to operate a dairy farm. Day to day, fewer individuals come looking for work, despite rising wages. The domestic American workforce passes over farm jobs in favor of lower-paying jobs with more accommodating hours. Elliott stressed immigrant workers are not replacing American workers, rather they are filling jobs no one seems to want. Dairy producers need more tools to find workers willing to perform the year-round labor necessary to operate dairy farms and these tools will come in the form of immigration policy reform.
Dan Smith, Partner, Moody County Dairy, Sherman, South Dakota
Dan Smith spoke about the struggles the dairy industry faces in keeping up with the demands of consumers. The modern consumer places limitations upon dairy producers that stretch far beyond actual government policy. Food manufactures and large-scale distributors cater to these demands, such as non-GMO or BST content, and require producers to change the way they do business. It is important that, as an industry, we work with all areas of the distribution chain to find a balance between consumer demands, food fads and the tools dairy producers need to maintain profitability as well as their ability to produce healthy and affordable food on a large scale.
"People love technology, just not in their food", said Dan Smith of Moody County Dairy.
About the American Dairy Coalition:
The American Dairy Coalition is the united voice of the dairy, agriculture and livestock industry. Successful policy making, in order to best serve this industry, starts in Washington DC. We focus only on top priority issues in order to remain nimble and quickly adapt to the ever changing federal policy making environment. ADC is the only national organization solely focused on advocating to advance the growth and success of progressive producers and agriculture companies. ADC has collaborated with many groups and individuals to make a significant impact on the agriculture industry.