The information below has been supplied by dairy marketers and other industry organizations. It has not been edited, verified or endorsed by Hoard's Dairyman.

Wisconsin residents are rallying around dairy farmers in jeopardy of losing their livelihoods as the result of a trade dispute with Canada.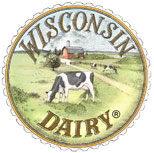 The
Wisconsin Milk Marketing Board
(WMMB) and other state dairy groups have received an outpouring of inquiries from concerned community members asking how they can help the dozens of Wisconsin dairy farmers who are at risk of losing their milk market in the dispute.
Dairy farming generates more than $43 billion for the Wisconsin economy every year, and 96 percent of the state's dairy farms are family owned. Many families have farmed their land for generations, while other young millennial families have recently invested in farmland to build their own legacies. In every case, these farmers are a vital part of Wisconsin's strong dairy tradition.
"Dairy farming has a 160-year tradition in Wisconsin," said Patrick Geoghegan, WMMB Senior Vice President, Corporate Communications. "This trade dispute threatens the families that have worked so hard to build it. WMMB is exploring options with our industry, retail and foodservice partners to help support the affected dairy farmers. But it's no surprise that our state's generous, hardworking residents are reaching out to help, as well."
For residents who want to help support these Wisconsin dairy farm families, WMMB recommends:
Buy Wisconsin dairy products. This helps provide a market for the milk produced by our hard-working dairy farm families. Look for the Wisconsin cheese and dairy seals on packaging.
Donate Wisconsin dairy products to a local food bank. Purchase five or more Wisconsin dairy products and donate them to a local food bank. This helps drive demand for dairy and supports local families in need.
Donate to the Great American Milk Drive. This program provides vouchers to needy families for the purchase of milk. Vouchers are distributed throughout Wisconsin through the Feeding America/Second Harvest infrastructure. Donate online at MilkLife.com/give.
Help spread the word. WMMB is offering sharable infographics and a temporary social media profile photo in support of Wisconsin dairy farmers on the America's Dairyland Facebook page. More information is also available at AmericasDairyland.com/SupportDairy to help Wisconsin residents encourage family and friends to support the dairy industry.
In addition, WMMB is reaching out to residents and businesses around the state with a full-page ad in 15 newspapers on Sunday, April 23, encouraging them to take these actions to support the dairy farm community.
For more information, visit AmericasDairyland.com/SupportDairy.