The information below has been supplied by dairy marketers and other industry organizations. It has not been edited, verified or endorsed by Hoard's Dairyman.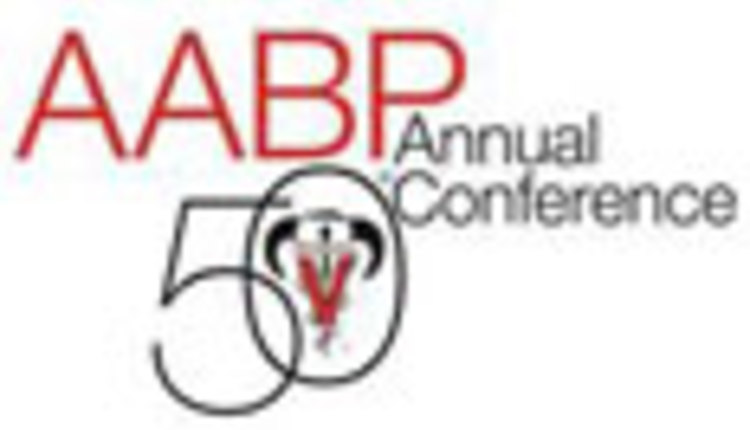 Esteemed experts in bovine medicine and practice will challenge numerous long-held myths and misinformation at the 2017 50th American Association of Bovine Practitioners (AABP) Annual Conference Sept. 14-16 in Omaha, Neb. Registration is now open at
www.aabp.org
.
AABP President-Elect and 2017 Program Chairman, Dr. Mike Apley, says the theme "What We Know that Isn't So" was inspired by a goal of finding where long-held beliefs may be inaccurate and impede service to beef and dairy clients or hamper the veterinarian's ability to have a successful practice. "Our program committee, and through them our speakers, have been challenged to address areas where our thinking needs to be changed."
Apley says the general session starts with keynote speakers, Drs. Mark Graber and John Gay, who will look at clinical decision making from the human and veterinary perspective. "This meeting is really about making decisions for our patients and our careers," Apley says. "For example, we continue our general session revisiting three of our old nemeses, Mannheimia, Ostertagia, and Salmonella, as well as catching up on how we need to think about the health of the microbiota as it relates to the health of our patients. Concurrently, the myths of 'new graduates can't own practices' and 'you won't be able to sell a mixed-animal practice' will be addressed in the Veterinary Practice Sustainability sessions."
Ten limited enrollment Clinical Forums will be hosted by experts in an informal, small-group environment to allow for one-on-one interaction for maximum benefit. Apley says, "Take advantage of these opportunities for extended discussions with many of our speakers as well as frequent contributors to our meetings and discussions on our AABP-L listserve."
For those seeking in-depth training, the AABP Preconference Seminar schedule is filled with 19 courses to provide members with a variety of opportunities to focus their continued education in a specific area. "We have an outstanding lineup of preconference seminars scheduled for Omaha," says Preconference Seminar coordinator and AABP Vice President Dr. Glenn Rogers. "In addition to 11 'back by popular demand' seminars, there are eight new offerings in 2017." These include Amazing Grazing, Using the IPad for communication, Rumen and Gut Health, Strategic Stockmanship, Lameness and Surgery of the Bull, Communication Skills, Feedlot Nutrition and HR Solutions. "This year's offerings should whet the CE appetite of all AABP members, whether their primary interests are dairy, beef or both," Rogers adds.
Students will play a large part in the conference with student sessions, AABP Student Delegate program, the 8th annual Quiz Bowl, student case competition and scholarship awards. The AABP leadership is planning a special post-Quiz Bowl finals activity which will be revealed at the conference. The American Association of Small Ruminant Practitioners will also hold its meeting jointly with AABP as well as focused sessions from the National Milk Producers Federation.
In addition to the CE, the AABP conference offers entertainment, awards for members, over 100 exhibitors in the trade show, honoring of the 2017 Cattle Production Veterinarian Hall of Fame inductees, the 10th annual Job Fair, the Amstutz Live and Silent auctions, and the fifth 5K Stampede Fun Run.
Apley says the program committee has succeeded in creating a lot of really hard decisions as to which session to attend throughout the meeting, "So be sure to collect your proceedings and get ready to access recordings on the AABP website," he says.
Early registration for the AABP Annual Conference Sept. 14-16 ends Aug. 17. Find out more about the 2017 50th AABP Annual Conference in Omaha, Neb., at www.aabp.org.