The information below has been supplied by dairy marketers and other industry organizations. It has not been edited, verified or endorsed by Hoard's Dairyman.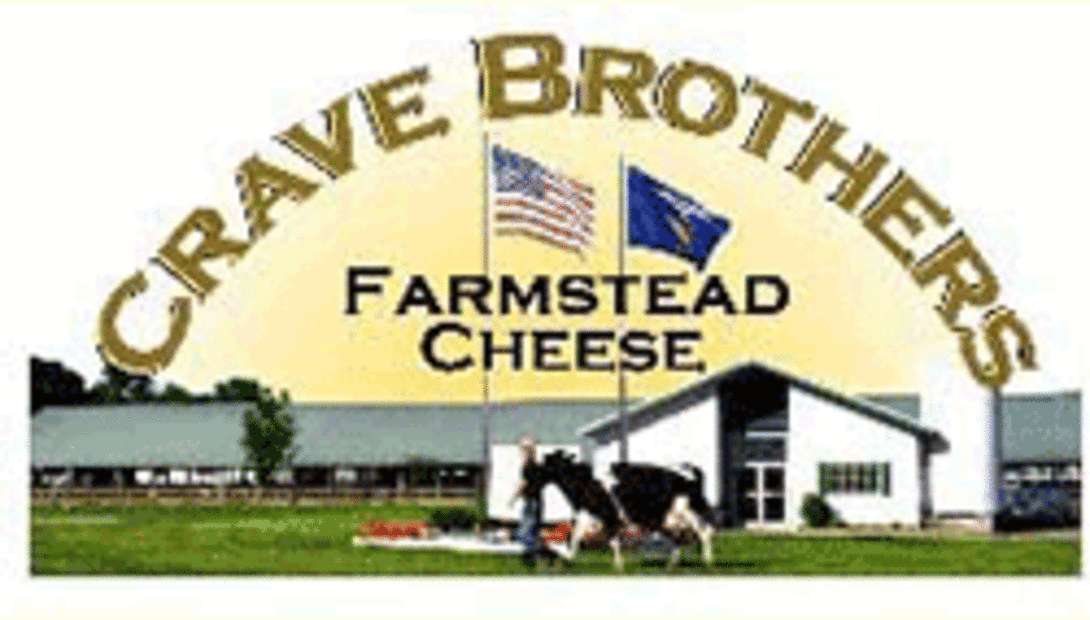 Television viewers just got an insider's look at Crave Brothers Farm and Crave Brothers Farmstead Cheese, thanks to the April 27, 2017 segment of the Emmy-Award winning PBS television series, Wisconsin Foodie. George Crave gives program host, Kyle Cherek, a tour of the farm and farmstead cheese facility for the program dedicated to discovering the stories behind our food, and helping promote a local, sustainable economy. Watch Wisconsin Foodie online at
http://video.wpt.org/video/236597817/
.The focus of the Crave Brothers segment is big dairy, done right—and the proof is in the company's award-winning cheeses. Most recently, Crave Brothers Farmstead Cheese earned two Best of Class Awards in the 2017 U.S. Championship Cheese Contest, for its Fresh Mozzarella and Jalapeño Cheddar Cheese Curds. Crave Brothers Farm and Crave Brothers Farmstead Cheese also received the 2017 Grand Award for Wisconsin Family Business of the Year, in the medium-size company category.
As George Crave explains, it all starts with the soil, where corn, soybeans and alfalfa are grown to feed the dairy herd. The televised tour encompasses fields, barns and the cheese-making facility where Crave Brothers Fresh Mozzarella is made with milk from the family's own dairy cows.
The Crave Brothers' commitment to sustainability is evident in their carbon- negative business that produces more energy than it consumes. Wisconsin Foodie viewers get a close-up look at the biodigester that turns waste into energy to power the dairy farm, cheese-making plant and 300 homes in the community.
To learn more about Crave Brothers Farmstead Cheese, its green power initiative, and its award-winning product line, visit the website at
www.cravecheese.com
.
The Crave family farms 2,500 acres of productive land in south-central Wisconsin, growing soybeans, corn and alfalfa to use as nutritious feed for their Holstein cows. From the manure digester to water recovery, sustainability is top-of-mind on the farm. Every pound of cheese made by George Crave, a licensed cheese maker, is made with milk from the family's herd.