The information below has been supplied by dairy marketers and other industry organizations. It has not been edited, verified or endorsed by Hoard's Dairyman.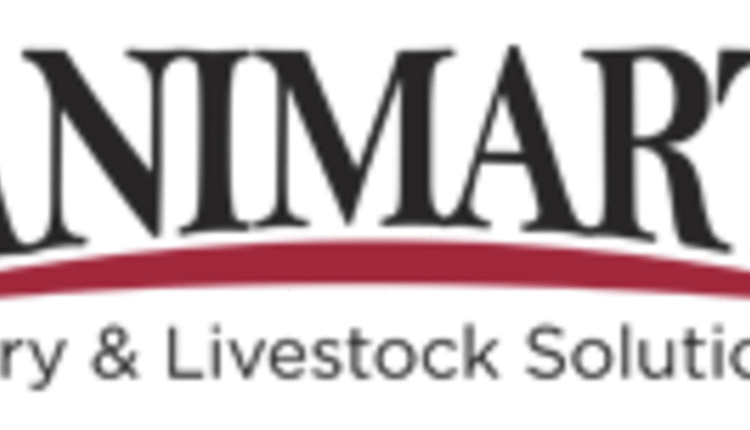 ANIMART, LLC is pleased to announce the launch of a new VFD-FREE Vet Service Platform. With a combination of VFD-FREE products and services, the dairy and livestock division of ANIMART seeks to provide solutions to producers to optimize operational excellence while reducing cost and reliance on prescription / Veterinary Feed Directive (VFD) required products.
What is a Veterinary Feed Directive?
On January 1, 2017, the FDA enacted guidelines regarding the use of antibiotics in feed and water. Under the new regulations, antibiotics labeled to go in feed or water are no longer over the counter, instead fall under veterinary oversight. Antibiotics labeled to go in water require a prescription, while antibiotics that go into feed require a VFD.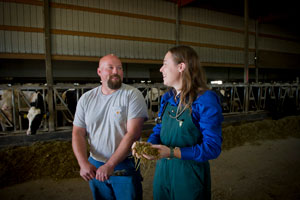 Under the guidance of the ANIMART Professional Services team – including experienced veterinarians, a licensed pharmacist and milk quality specialist – a list of 137 VFD-alternative products has been compiled, offering producers numerous options for both prevention and treatment of herds without the cost associated with a VFD.
The most common issues producers are treating with VFD drugs include pneumonia, scours and inadequate weight gain – none of which require VFD products to treat. Instead, ANIMART Professional Services Veterinarians can guide producers not only to alternative products, but also to better on-farm ventilation design, cleaning protocols and the proper collection and administration of colostrum/milk/milk replacers – all designed to improve the health of the herd.
Of course there are times when a VFD or prescription will be required and a veterinarian should be consulted, but producers are finding preventative VFD-FREE product alternatives to be effective for reducing disease incidence. Among the alternatives for prevention are vaccines, nutraceuticals and probiotics. VFD-FREE treatment options include electrolytes for supportive treatment and non-VFD antibiotics when necessary.
What producers are saying about ANIMART and new VFD regulations:
"ANIMART's Dr. Armon made the new regulation on VFD transition easy on me by handling and filing the paperwork. He was very knowledgeable about the products that don't require VFD's and offered me substitutions that were better for my farm."
Phillip van Doorn, Wm. van Doorn & Sons, Inc., Tony, WI
"With the new VFD regulations, I was impressed with the ANIMART veterinary and sales teams who worked seamlessly with my nutritionist to maintain the health of my herd and reduce costs."
Lee Clark, Schairer Farms, Inc., Birnamwood, WI
ANIMART's VFD-FREE vet services can be customized and scheduled according to the needs of the farm, ranging from in-depth design and protocol consultations to educational lunch-and-learns for employees.
ANIMART is proud to work with dairy producers and milk processors, among other industry professionals, to reduce the reliance on antibiotics. It is the goal of both the Professional Services Team and ANIMART sales professionals to help producers improve the health of their herd through prevention protocols and on-farm efficiencies rather than drugs.
Producers are encouraged to reach out to their ANIMART Territory Manager, Professional Services Veterinarian, visit the company's website, www.animart.com, or simply call 800.255.1181 to learn more about VFD-FREE products and services.
Established in 1982 and headquartered in Beaver Dam, Wisconsin, ANIMART, LLC is a provider of animal health products, supplies and services for dairy and livestock producers worldwide. ANIMART is committed to offering a full line of products supported by outstanding service. More information about the company and its products can be accessed at www.animart.com.