The information below has been supplied by dairy marketers and other industry organizations. It has not been edited, verified or endorsed by Hoard's Dairyman.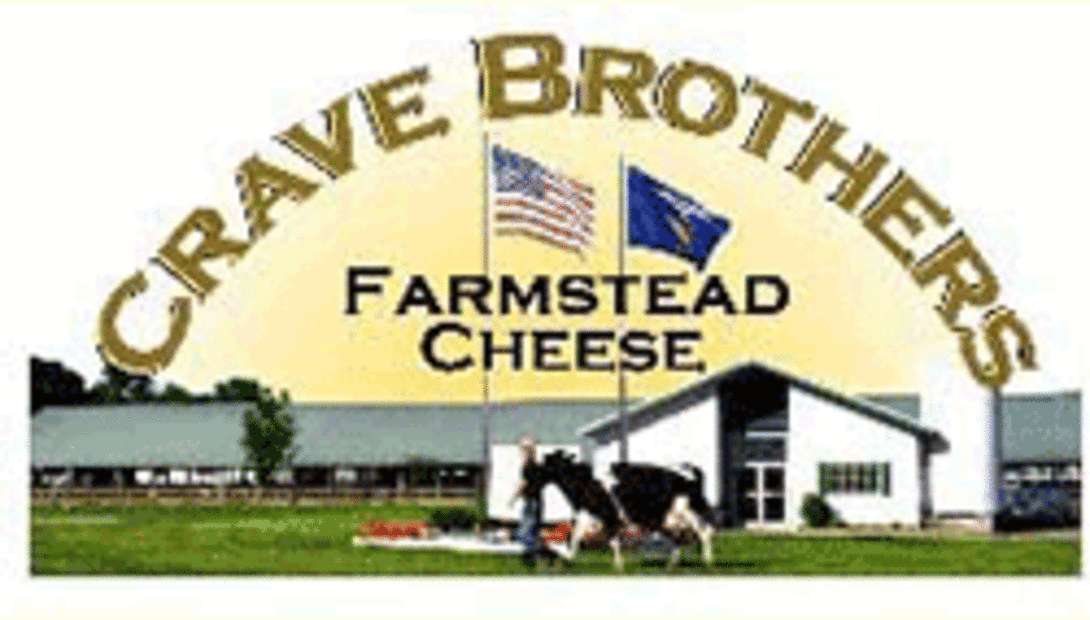 Take outdoor cooking to the next level during National Grilling Month in July with a Crave-able burger recipe from Crave Brothers Farmstead Cheese. When you're going for simplicity, quality ingredients matter. That's what sets The Crave Burger recipe apart. All you need are your burgers of choice—beef, turkey or veggie burgers—two
Crave Brothers Fresh Mozzarella Medallions
per burger, homemade marinara sauce, burger buns or your favorite artisan bread.
When you add burgers to a hot grill, you're just a few minutes from discovering how Crave Brothers award-winning Fresh Mozzarella and burgers are made for each other. Crave Burgers are in a category all their own. Here's why:
• The flavor of quality Fresh Mozzarella creates a Crave-able burger:
Crave Brothers Fresh Mozzarella Medallions add a fresh milk flavor and an artisanal note to classic burgers. In the 2017 U.S. Cheese Championship, the cheese received "Best of Class" in the Fresh Mozzarella category—and swept the category by also winning the second and third place awards as well. Crave Brothers Fresh Mozzarella is available in a variety of forms—medallions, 8 oz. and 1lb. balls, 1 lb. logs, in containers of small mozzarella balls in four sizes, and in curd form. All told, Crave Brothers Fresh Mozzarella has won more than 30 prestigious awards. Imagine what its melty richness can do for grilled foods.
• Sustainably produced Fresh Mozzarella Medallions are a feel-good food:
You can feel good about choosing Crave Brothers Fresh Mozzarella as an ingredient for your burgers. Each Crave Brothers Farmstead Classics cheese type is made with milk from the Crave family's own dairy herd. Their cheese-making facility uses 100 percent green power, and practices water conservation and recycling. In fact, the Crave Brothers Farm LLC and Crave Brothers Farmstead Cheese LLC are carbon-negative businesses that produce more energy than they consume—enough to power their dairy farm, cheese-making plant and 300 homes in the community.
• Crave Burgers are simply sensational fare.
Summer is all about quick and easy recipes. For picnics and backyard get-togethers, the Crave Burger marinara sauce can be made ahead of time to save time on the day of grilling. The sauce complements the flavors of burgers and Fresh Mozzarella. It's made with crushed tomatoes, red wine, olive oil, yellow onion, garlic and seasonings. When it comes time to grill, simply add marinara sauce and Crave Brothers Fresh Mozzarella Medallions to burgers near the end of the cooking time.
Crave Brothers Fresh Mozzarella also complements grilled vegetables, fresh tomatoes and pizza made on the grill. For the complete Crave Burger recipe and other summer recipe suggestions featuring Crave Brothers Fresh Mozzarella, visit the website at
www.cravecheese.com
.
The Crave family farms 2,500 acres of productive land in south-central Wisconsin, growing soybeans, corn and alfalfa to use as nutritious feed for their Holstein cows. From the manure digester to water recovery, sustainability is top-of-mind on the farm. Every pound of cheese made by George Crave, a licensed cheese maker, is made with milk from the family's herd. Crave Brothers also produces Mascarpone, Part-skim Mozzarella, Oaxaca, Cheddar curds and Jalapeňo Cheddar curds.