The information below has been supplied by dairy marketers and other industry organizations. It has not been edited, verified or endorsed by Hoard's Dairyman.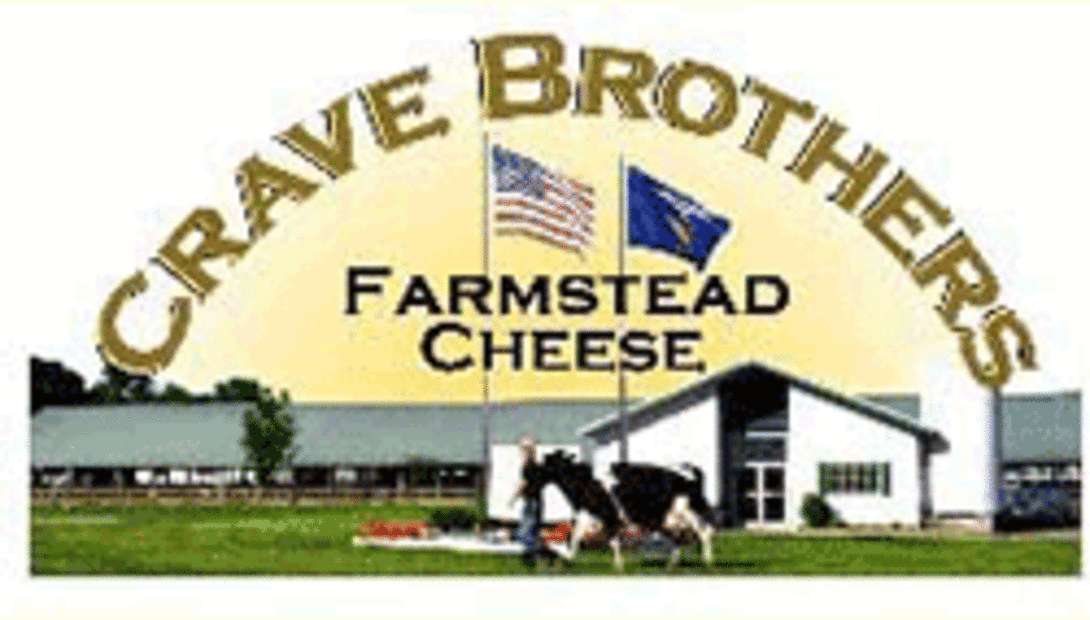 Whether you're a fan of street food, protein snacks, regional specialties or fried appetizers, Crave Brothers Farmstead Classics Cheddar Cheese Curds have something to offer just about everybody. With their squeaky texture and mild, salty flavor, Crave Brothers Cheddar Cheese Curds are a natural snack and a versatile ingredient.
In fact, the Wisconsin cheese curds tradition is catching on throughout the country. Chefs are serving battered fried cheese curds as bar snacks, and featuring them as pizza toppings, a key ingredient in poutine combos (the Canadian-inspired dish of French fries with cheese curds and gravy) and on breakfast menus.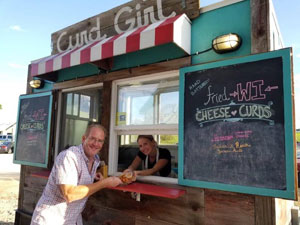 In Wisconsin, creative cheese curd ideas abound. Among the most noteworthy is Curd Girl food truck in Madison, featuring battered, fried Crave Brothers Cheddar Cheese Curds with a choice of sauces. When USA Today featured "The United States of Food Trucks: 51 Deliciously Quirky Ideas" in 2015—the same year Crave Brothers introduced its line of award-winning Cheddar Cheese Curds—the inspiration from Wisconsin was Curd Girl's Fried Cheese Curds with Sriracha Aioli. The sweet heat of sriracha hot sauce and the garlicky mayonnaise flavor of aioli complement the fresh flavor of cheese curds.
Owner Jessica Wartenweiler shares some of the Curd Girl secrets, starting with Crave Brothers Cheddar Cheese Curds. She says the key to making great fried, battered curds is to start with a great fresh curd. "We chose Crave Brothers first and foremost for their great product, and love the fact that they are family-owned and use sustainable farming practices. On top of that, everyone we have encountered there has been great to work with," Wartenweiler says.
Jessica Wartenweiler's fried cheese curd recommendations include maintaining proper cooking temperatures and batter temperatures. She advises, "Make sure your oil is hot enough—we prefer 375°F—to reduce greasiness. We have also found that keeping the batter as cold as possible helps it stick to the curds, and avoid falling off the curds in the fryer." Curd Girl uses a homemade beer batter for its fried cheese curds.
Locals can experience Curd Girl's battered, fried Crave Brothers Cheddar Cheese Curds at the Dane County Farmers' Market on most Saturdays, or check the Curd Girl Facebook page for weekly food truck locations:
www.facebook.com/curdgirl
. Home cooks also can experiment on their own with high-quality Crave Brothers Farmstead Classics Cheddar Cheese Curds, available in a mix of White Cheddar and Yellow Cheddar, or in Jalapeño Cheddar varieties. Both varieties come in 12-oz. packages and are made fresh weekly.
Crave Brothers Cheddar Cheese Curds offer the ultimate fresh cheese experience. Crave Brothers Jalapeño Cheddar Cheese Curds won First Place in the 2017 U.S. Cheese Championships, Natural Snack Cheese category. In 2016, Crave Brothers won First Place in the American Cheese Society awards competition for both Jalapeño Cheddar Cheese Curds and Yellow Cheddar Cheese Curds, and Third Place for the White Cheddar Cheese Curds. The year they were launched, Crave Brothers Cheddar Cheese Curds won two First Place awards at the 2015 American Cheese Society competition—one for Cheese Curds, and one for Cheese Curds with Flavor.
Like other Crave Brothers cheeses, Crave Brothers Cheddar Cheese Curds are made with milk from the Crave family's own dairy herd. Their cheese-making facility uses 100 percent green power, and practices water conservation and recycling. For serving ideas featuring Cheese Curds from Crave Brothers Farmstead Cheese, visit the website at
www.cravecheese.com
.
The Crave family farms 2,500 acres of productive land in south-central Wisconsin, growing soybeans, corn and alfalfa to use as nutritious feed for their Holstein cows. From the manure digester to water recovery, sustainability is top-of-mind on the farm. Every pound of cheese made by George Crave, a licensed cheese maker, is made with milk from the family's herd. Crave Brothers produces Fresh Mozzarella, Mascarpone, Part-skim Mozzarella, Oaxaca, Farmer's Rope String Cheese, and Fresh Cheddar Cheese Curds in white, yellow and jalapeño varieties.