The information below has been supplied by dairy marketers and other industry organizations. It has not been edited, verified or endorsed by Hoard's Dairyman.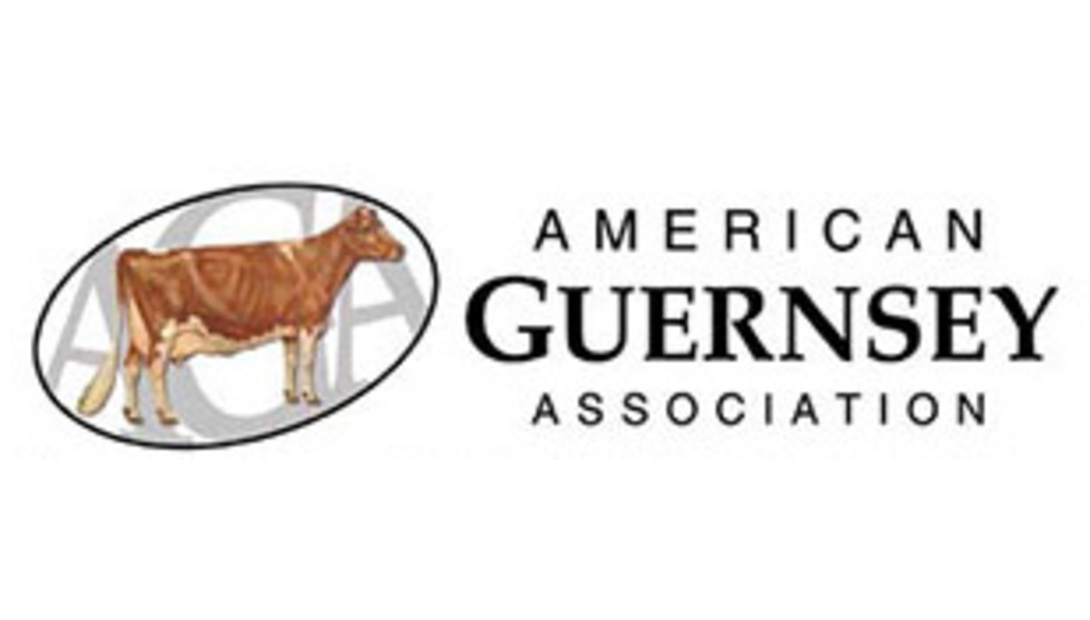 Guernsey royalty from six different states competed for 2017's title of National Guernsey Queen at the National Guernsey Convention and 141
s
t
Annual Meeting in Saratoga Springs, New York. Lauren Robison of Mulberry Grove, Illinois was named National Guernsey Queen and Ellie Wantland of Niangua, Missouri was named National Guernsey Princess. Both Lauren and Ellie were crowned by the retiring 2016 royalty, Queen Stefani Evers of Oregon and Princess Cara Trotter of Pennsylvania.

Robison is the 18-year-old daughter to Emily and Kevin Hartmann of Hartdale Guernseys. Her roles on the farm include assisting with feeding calves, vaccinations and other medical treatments, fair cattle entries, and collecting tail samples for A2A2 testing alongside her dad. Robison hopes to continue learning about the breeding and nutrition program her family executes. She is optimistic about genomics data that is gathered and looks forward to future opportunities the Guernsey breed has. Currently, Robison is a student at Kaskaskia College where she is studying Animal Science and Agribusiness. She is also interning with the University of Illinois Extension Service. Robison was heavily involved in 4-H and FFA, and served as Director on the Youth Board for the American Junior Guernsey Association for 2016-2017. She has participated in multiple contests for numerous years at National Guernsey Conventions and has shown her cattle at state and national levels. She received her Illinois State FFA Degree in 2016 and was the recipient of the 4-H Illinois Livestock Scholarship. When asked what the Guernsey breed should emphasize to stay competitive, Lauren wrote, "We need to expand our efforts on A2 to provide a marketing niche for our breeders. We need to look beyond what's right in front of us and consider what other options we might have to improve our efficiencies. We all need to do our part!"
Wantland is the 17-year-old daughter to Jeff and LeeAnn Wantland of Wantland Farms. Wantland Farms is a third- generation dairy farm that has primarily Holsteins, but is gradually adding Guernseys to their 50-cow herd. Wantland was her high school's varsity volleyball captain this year and has competed in choir competitions throughout her high school career. She is beginning at Kaskaskia College this fall to study Animal Science. Wantland is a member of 4-H and FFA as well as the Missouri State 4-H Dairy Judging Team. She has had years of experience showing cattle, exhibiting 4-H projects and learning more about the dairy industry. When she isn't busy showing cows, she travels with a local Guernsey Farm and helps with fitting cows and chores. When asked what the Guernsey breed should emphasize, her response was, "I believe that the Guernsey breed should emphasize high fat and protein milk that the Guernsey cow produces. We could increase the demand for the breed and continue to be competitive in the dairy industry."
The American Guernsey Association is based in Columbus, Ohio and is dedicated to the advancement and promotion of Guernsey dairy cows and products.