The information below has been supplied by dairy marketers and other industry organizations. It has not been edited, verified or endorsed by Hoard's Dairyman.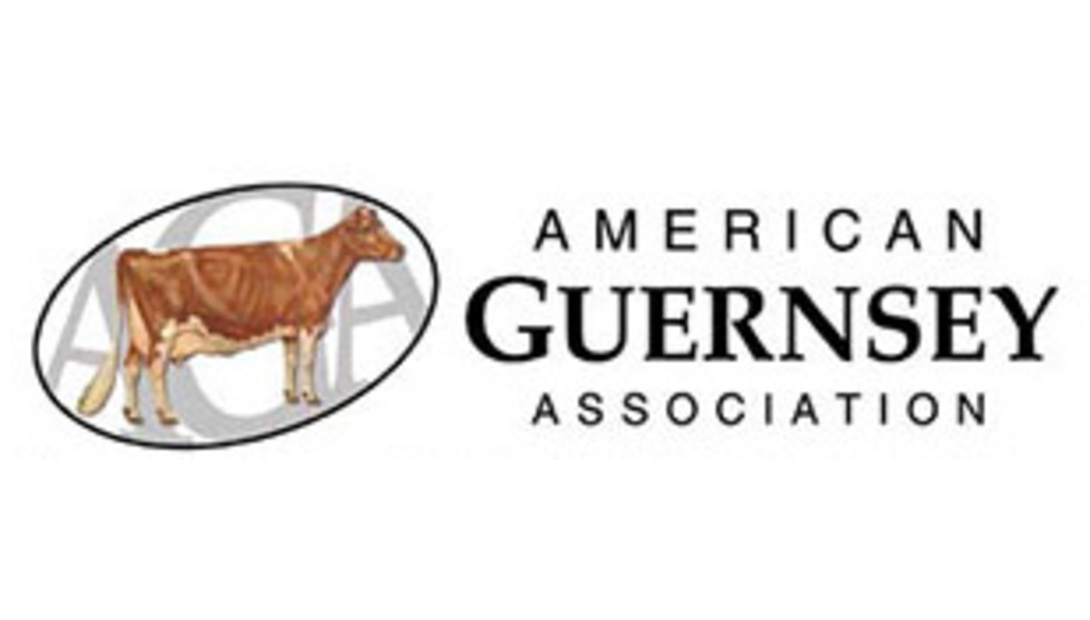 After asking a few members of the New York Guernsey Breeders' Cooperative, Inc. how they would describe Richard (Dick) Whalen, three words were stated repeatedly: passionate, dedicated and loyal.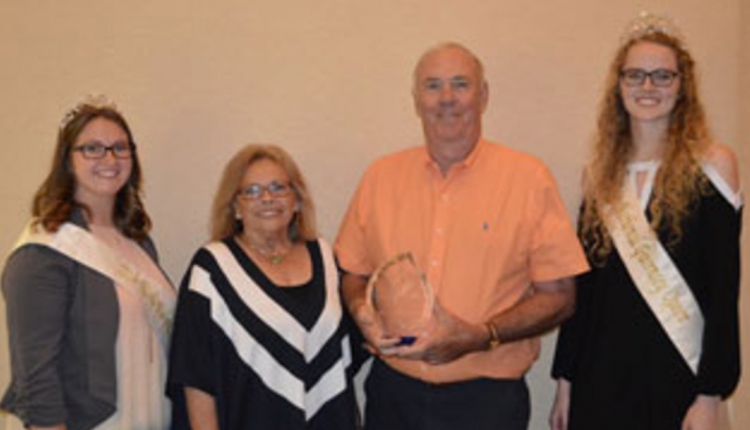 Richard "Dick" Whalen was honored as the Distinguished Service recipient.
As an individual who did not grow up with Guernsey cattle, Dick did not become involved in the Guernsey breed until the mid-l 990s when he bought his first Guernsey cow, Tessie. Tessie transformed this once Holstein and Jersey man into someone passionate for the Guernsey breed, and more than willing to do whatever was necessary to help a fellow breeder, improve the breed, or better direct our organization. As a result, Dick has always been and always will be the first to volunteer his own time, money or possessions to benefit the Guernsey cow, enthusiasts, New York's state organization or the American Guernsey Association.
His service and dedication to our national association alone is evident through the time he has spent serving as the 2004 National Guernsey Convention Chair, as a member of the American Guernsey Association's Finance and Reproduction Committees and now as the 2017 National Guernsey Conventions Sale Chairman. These undertakings do not even touch upon his involvement within the New York Guernsey Breeders' Cooperative where he has served as board member for over 20 years. Within the New York Association, Dick has helped oversee our state shows such as the New York State Fair and Spring Carousel, assisted with the New York Spring Carousel Guernsey Sale and sits on various committees to help direct the work of our organization. Moreover, the promotion that Dick has accomplished for the Guernsey cow and dairy industry on his own and the efforts he and his family have made to provide individuals who desired Guernseys the opportunity to purchase their own animal is un-paralleled.
As a young person who has only known Dick personally for a short number of years, I am not able to list every single accomplishment in the dairy industry, his exact time spent volunteering to serve our organization or name all the cows he has bred that have made an impact on our breed. However, it is without question, with what I do know, that it is my honor to present Richard (Dick) Whalen the American Guernsey Association Distinguished Service Award.
Dick and his wife Judy from Millbrook, New York, have two daughters, Donna and Lynda. He has bred, developed and exhibited in both Holstein and Guernsey, numerous All-American, Reserve and Honorable Mention All-Americans throughout the years as well as the breeder of Friendship Regal, sire of several All-Americans and nominees. His Holstein herd held one of the highest BAA's in the 1970s and his dispersal was the highest averaging sale in 1978. He has shown and displayed cattle for more than 50 years at local, state and national levels.
Along with his dairy interests, Dick is also involved in his community as a past president and member of the Millbrook Business Association, Dutchess County Community Foundation Area Fund, a member of the New York Farm Bureau,Town of Washington Historic Society and a past director of the Bank of Millbrook.
The American Guernsey Association is based in Columbus, Ohio and is dedicated to the advancement and promotion of Guernsey dairy cows and products.