The information below has been supplied by dairy marketers and other industry organizations. It has not been edited, verified or endorsed by Hoard's Dairyman.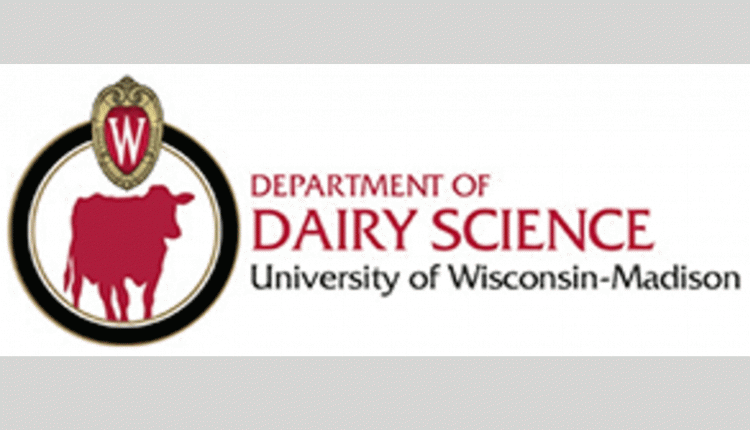 Seventy youth competed at the State 4-H Dairy Judging Contest held on July 17
t
h
i
n Black River Falls in conjunction with the State Ayrshire and Guernsey shows. Ayrshire and Guernsey animals were pulled out of the show strings and Holstein, Brown Swiss, and Jersey cattle were trucked in from nearby farms to make classes for the contest. A huge thank you goes out to all of the Black River Falls area breeders
w
h
o provided animals for the contest and to the Ayrshire and Guernsey breeders who welcomed the
State 4-H Dairy Judging Contest to their show.
Dodge County was the top overall and reasons team in the Senior division and will go on to represent Wisconsin in the National 4-H Dairy Judging Contest at World Dairy Expo. The Shawano County team took second place overall and will represent Wisconsin and compete at the All American in Harrisburg, PA. Emma Gwidt from Shawano County was the high individual overall and Dawson Nickels from Dodge County was the top reasons individual in the Senior division. The top 4 individual seniors who were not on one of the first or second place teams will come together to form a team that will represent Wisconsin at the NAILE in Lousiville, KY. These 4 individuals are Eva Doornick of St. Croix County, Elise Bleck of Sheboygan County, Colin Uecker of Jefferson County, and Vanessa Roberts of Manitowoc County.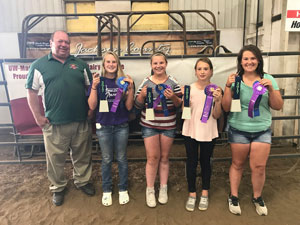 I
n the Junior competition Barron County won first team overall and St. Croix County was the top team in the Type Analysis Questions category. Summer Hammann from Barron County was the top individual and won the Type Analysis Questions category. Sheboygan County was the second high team in the Junior age division.
Top Five Junior Teams:
1 Barron County
Summer Hammann

Justyne Frisle

Alleah Anderson

Regina Frisle
2 Sheboygan County
Brady Bleck

Campbell Booth

Ella Bindl
3 St Croix County
Bekah Luckwaldt

Libby Wagner

Amelia Dittman

Maren Luckwaldt
4 Pierce County
Ambrea Kjos

Natalie Mark

Braeden Bechel

Quinn Emery
5 Wood County
Sydney Kauffman

Brooklynn Schwoerer

Rainna Simone
Top Fifteen Junior Individuals:
1 Summer Hammann- Barron County
2 Brady Bleck- Sheboygan County
3 Campbell Booth- Sheboygan County
4 Emma Bangart- Wood County
5 Justyne Frisle- Barron County
6 Bekah Luckwaldt- St Croix County
7 Ambrea Kjos- Pierce County
8 Libby Wagner- St Croix County
9 Sydney Kauffman- Wood County
10 Natalie Mark- Pierce County
11 Mercedes Kroll- Kewaunee County
12 Brooklyn Schwoerer- Wood County
13 Rainna Simone- Wood County
14 Braeden Bechel- Pierce County
15 Alleah Anderson- Barron County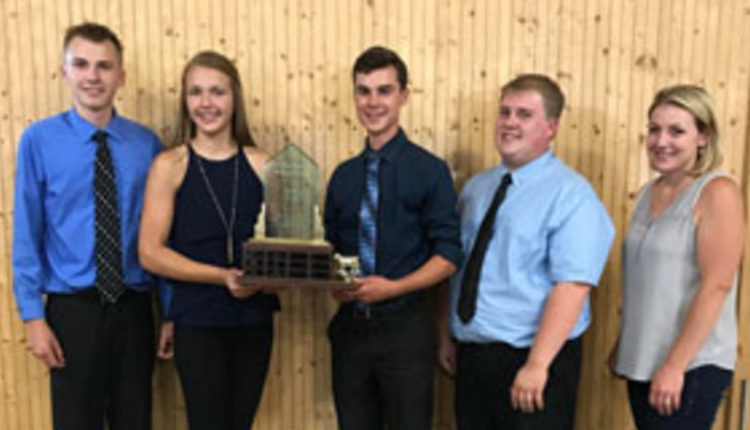 1 Dodge County
Emma Gwidt

Madelynn Gwidt

Mason Jauquet

Colin Wussow
3 St Croix County
Eva Doornink

Derek Utecht

Hailey Benkema

Vanessa Achterhof
4 Sheboygan County
Erica Helmer

Elise Bleck

Dallas Kreisa

Jared Abraham
5 Rock County
Nicole Broege

Anne Runde

Emma McNally

Jenna Broege
Top Fifteen Senior Individuals:
1 Emma Gwidt- Shawano County
2 Kylie Nickels- Dodge County
3 Erica Helmer- Sheboygan County
4 Dawson Nickels- Dodge County
5 Ben Buske- Dodge County
6 Eva Doornick- St Croix County
7 Elise Bleck- Sheboygan County
8 Colin Uecker- Jefferson County
9 Vanessa Roberts- Manitowoc County
10 Lauren Siemers- Manitowoc County
11 Madelynn Gwidt- Shawano County
12 Derek Utecht- St Croix County
13 Nicole Broege- Rock County
14 Fritzy Ullom- Dunn County
15 Luke Powers- Dunn County