The information below has been supplied by dairy marketers and other industry organizations. It has not been edited, verified or endorsed by Hoard's Dairyman.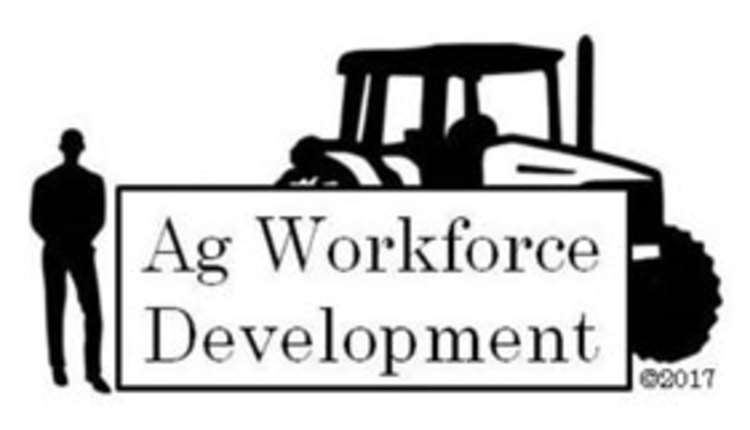 The knowledge and skill of employees and managers is critical to the success of dairy farm businesses. Trained individuals can revive newborn calves that less skilled workers might write off as another stillbirth. Trained workers will manage colostrum and sanitation in ways that dramatically improve calf health. Over time, this increase in the number of live births and calf health can heavily influence farm success.
Newborn Calf Care is the first in a series of workforce development opportunities organized by Ag Workforce Development, Agri-Services LLC and their industry partners. The vision for the Dairy Workforce Development program is for quality, hands-on learning that is self-sustaining and led by the industry. The program will support growing knowledge, skill, and commitment from current employees and will help build a viable career path to attract new workers to the industry.
Newborn Calf Care is planned for two sites in August:
August 8, 2017, at Burk-Lea Farms in Chambersburg, PA, Franklin County
August 9, 2017 at Brubaker Farms in Mt. Joy, PA, Lancaster County
Trainers include Ernest Hovingh, DVM, PhD from Penn State's Department of Veterinary and Biomedical Sciences, Marcela Martinez, MS from Agri-Services LLC, and Richard Stup, PhD from Ag Workforce Development. All training will be provided in both English and Spanish and native speakers of both languages are encouraged to attend.
Training topics will include:
Importance of Healthy, Living Calves
Causes of Newborn Calf Deaths
Evaluating Newborn Calf Health
Reviving the Newborn Calf After Difficult Calving
Colostrum Management and Sanitation
Presentations in the morning session will be followed by a number of hands-on learning opportunities. This method reinforces learning and aids in the transfer of new skills back to the workplace. Both managers and front-line workers are encouraged to attend.
Registration fee for Newborn Calf Care is $100 per participant and includes training, lunch, and all program materials. Register by calling Agri-Service LLC at (800) 538-6971 or (301) 223-6877. Advance registration is required. The registration fee is due at sign-up.
Dairy Workforce Development sponsors include: Boehringer Ingelheim, Sporting Valley Feeds LLC, White Oak Mills, Franklin Feed and Supply Company, and Elanco Animal Health. The Professional Dairy Managers of Pennsylvania (PDMP) is also helping to support this workforce development program.
Ag Workforce Development (www.agworkforcedevelopment.com) is a new company founded by Richard Stup to address the leadership and employee management needs of farms and agribusinesses. Rich works with clients to improve supervisor and employee performance, to facilitate ownership and management succession and decision-making, and to support human resource management. He is well-known in the industry from his previous leadership roles with AgChoice Farm Credit and Penn State Dairy Alliance. Rich can be reached at (570) 939-5081 or richstup@gmail.com
Agri-Service LLC is a leading supplier of dairy equipment and supplies in the mid-Atlantic region with four locations in Maryland and Pennsylvania. Agri-Service is known for providing innovative solutions for the dairy industry. Marcela Martinez, an Agri-Service employee, provides bilingual training and communications support for many regional dairy farm businesses.
For more information, contact Richard Stup at (570) 939-5081 or richstup@gmail.com