The information below has been supplied by dairy marketers and other industry organizations. It has not been edited, verified or endorsed by Hoard's Dairyman.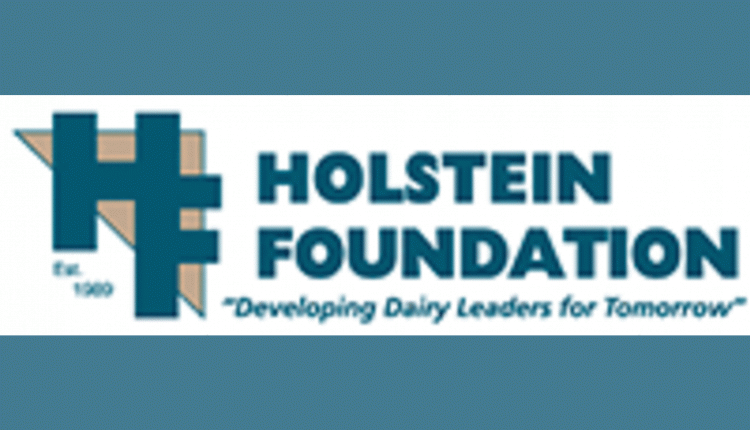 Holstein Foundation is pleased to announce it has received over $8,900 in donations from the fundraisers held during the 2017 National Holstein Convention in Bellevue, Wash. These funds will support the many programs the Holstein Foundation offers for youth and young adults in the dairy industry.
STgenetics pledged to donate $1 to the Holstein Foundation for every unit of STgenetics semen sold during the 2017 National Holstein Convention resulting in a donation of $7,500. Thank you to STgenetics, as well as all the dairy producers who purchased semen as a part of this campaign.
Two original paintings created by Andrea Jorgenson of Webberville, Mich., were auctioned off at the National Holstein Convention Sale, with half of the proceeds being donated to the Horace Backus YDLI Scholarship Fund. The paintings featured legendary Washington-bred cows, Ronelee Outside Dabble-ET and Markwell Durham Raven-ET, and generated a total of $587.50 for the Backus YDLI Fund. The Holstein Foundation also extends thanks to Sherman Polinder, Scott Courtney and David Rama for purchasing the paintings.
Each year during the Convention, the Holstein Foundation holds Penny Wars, where states challenge each other to see who will take home "Penny," the stuffed cow. The goal is to fill your state's container with the most pennies. This event raised almost $900 for the Holstein Foundation in 2017.
The Holstein Foundation has been developing future leaders for a vibrant dairy community since 1989. Current programs targeting youth ages 9 to 21 include the popular Dairy Bowl and Dairy Jeopardy competitions. The Foundation also focuses on youth education and outreach activities, offering free educational workbooks, and providing prize ribbons for local Junior shows. The cornerstone program for young adults is the renowned Young Dairy Leaders Institute, which helps participants become effective leaders, spokespeople and advocates for the dairy industry.
Your support is vital to the development of tomorrow's dairy leaders - helping prepare them for the ever-changing agriculture industry, or any career path they may choose. For more information about Holstein Foundation programs, visit www.holsteinfoundation.org, or contact Jodi Hoynoski, at 800.952.5200, ext. 4261 or by email, at jhoynoski@holstein.com.
The Holstein Foundation is a 501(c)3 organization founded in 1989. It is headquartered in Brattleboro, Vermont, and shares office space with its parent organization, Holstein Association USA, Inc. The Holstein Foundation's education, leadership development and outreach programs serve both youth and young adults across the country who are involved with all breeds of dairy cattle.