The information below has been supplied by dairy marketers and other industry organizations. It has not been edited, verified or endorsed by Hoard's Dairyman.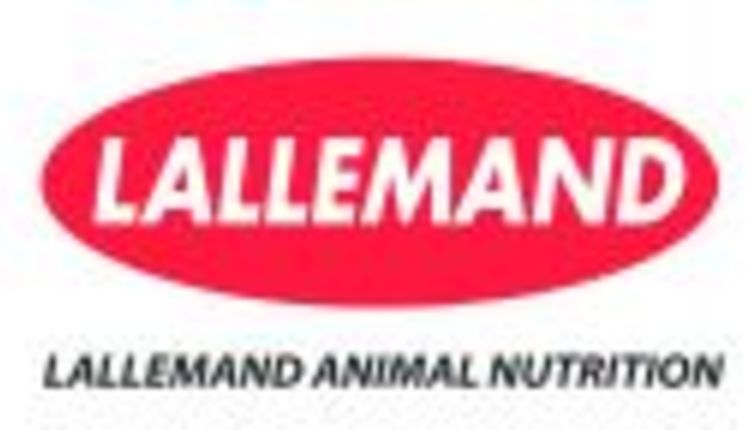 Calves are more vulnerable to illness during weaning due to a variety of stressors, including removal from their mothers and new diets.1 That stress can also have negative consequences for the health and productivity of newly weaned calves.
To help ensure successful weaning, producers are turning to probiotics to help reduce the negative impact of stress in cattle. For example, ProTernative®, which contains Saccharomyces cerevisiae boulardii CNCM I-1079, is a naturally occurring active dry yeast probiotic that positively activates the immune system of cattle. It is proven to support the immune system of cattle against everyday natural challenges.
"The key is to support a calf's health before it is challenged through good management practices, a proper plane of nutrition and plan for disease prevention," says H. Nielsen, DVM, Technical Services – Ruminant, Lallemand Animal Nutrition. "Attention to these three areas can reduce stress on the animal's immune system."
Supplementing with S. c. boulardii CNCM I-1079 is just one approach to help reduce weaning shock from a nutritional perspective, Dr. Nielsen notes. In addition, producers should include good management practices including close observation and early treatment, managing dust, heat, bawling, dehydration, feed change2 and time of weaning.3
In a study, newly weaned calves fed S. c. boulardii CNCM I-1079 demonstrated improved meal patterns, which allowed for a more uniform level of feed intake. The S. c. boulardii CNCM I-1079 calves experienced:
· 0.42 lbs. per day greater average daily gain (ADG) compared to controls during the first 28 days4
· The ADG increase is likely aided by cattle consuming more meals that were shorter in length and smaller in size compared to controls4
"Calf health can be improved by minimizing the negative effects of weaning stressors," Dr. Nielsen states. "Introducing S. c. boulardii CNCM I-1079 along with other management, nutrition and health protocols allows for a healthy, balanced digestive system that can support a calf's overall immune system."
Talk to your nutritionist to learn more about integrating ProTernative to help reduce weaning shock or visit http://lallemandanimalnutrition.com/ to find a distributor in your area.
Lallemand Animal Nutrition is committed to optimizing animal performance and well-being with specific natural microbial product and service solutions. Using sound science, proven results and knowledge, Lallemand Animal Nutrition develops, produces and markets high value yeast and bacteria products ─ including probiotics, silage inoculants and yeast derivatives. Lallemand offers a higher level of expertise, leadership and industry commitment with long-term and profitable solutions to move our partners Forward. Lallemand Animal Nutrition is Specific for your success. For more information, please visit www.lallemandanimalnutrition.com.
[1] USDA. 2010. Dairy 2007, Heifer Calf Health and Management Practices on U.S. Dairy Operations, 2007 USDA:APHIS:VS, CEAH. Fort Collins, CO #550.0110.
2 Bagley CV. Utah State University Extension: Animal Health Fact Sheet. Weaning Calves Successfully 1997. Available at http://digitalcommons.usu.edu/cgi/viewcontent.cgi?article=1415&context=extension_curall
3 Filley S. Oregon State University Extension Service. Weaning Beef Calves 2011. Available at: http://extension.oregonstate.edu/douglas/sites/default/files/documents/lf/WeaningLF0503.pdf
4 Jenks ML, et al. Effects of Saccharomyces cerevisiae boulardii supplementation during the receiving period on growth efficiency, and behavioral and health responses in newly weaned beef heifers. Plains Nutrition Council Spring Conference. April 16-17, 2015. San Antonio, Texas.