The information below has been supplied by dairy marketers and other industry organizations. It has not been edited, verified or endorsed by Hoard's Dairyman.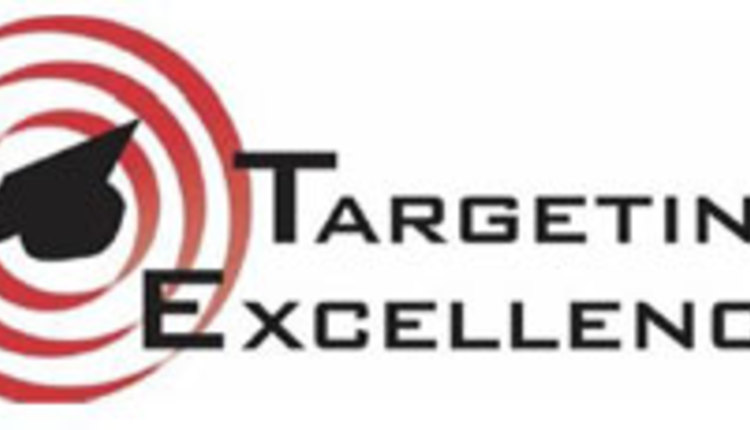 I am writing on behalf of the newly-formed Wisconsin Chapter of
Targeting Excellence
, to introduce you to our organization, and to invite you to participate in our first annual
Targeting Excellence Fund-raising event
on September 28th.
Earlier this year, our Wisconsin Chapter awarded $2,000 scholarships for the 2017/2018 school year to three outstanding young students pursuing future careers related to food animal agriculture, two at UW Madison and one at UW River Falls.
Having been one of the folks who reviewed the scholarship applications, I can attest to the fact that we have a bright group of future leaders now in training in our 2-year and 4-year ag schools here in Wisconsin. Funds for these three scholarships were provided with seed money from the general fund at Targeting Excellence, and from a donation from a Wisconsin-based agribusiness company. The fundraiser we will host later this month will fund scholarships to be awarded for the 2018/2019 school year.The mission of Targeting Excellence is
"To unite agribusinesses, production systems, and institutions of higher education in a common cause – to ensure the world's food supply by providing scholarships for students committed to food animal agriculture."
Our fundraising events are built around the Sporting Clays shooting sport, with events planned this year in Indiana, Iowa, Minnesota, North Carolina, Ohio, Pennsylvania, and
Wisconsin
.
Since its founding in 2014, Targeting Excellence has granted more than $420,000 in scholarships to students with a career focus on food animal agriculture. Targeting Excellence awarded a total of $184,000 in scholarships to 81 students in seven states for the 2017/2018 school year. These funds were generated at last year's events, and with the generous support of our
2016 sponsors
. With the addition of two new state Chapters, Targeting Excellence has set a goal of raising enough money through our 2017 events, fund $225,000 worth of scholarships for the 2018/2019 school year.
Wisconsin will be hosting its 1st Annual Targeting Excellence Sporting Clay Scholarship Classic on Thursday, September 28, 2017 at Waunakee Gun Club in Dane, WI. In addition to the clay shooting activities, Wisconsin State Representative, Keith Ripp will be joining us as our guest speaker. In addition to his public service work, Representative Ripp owns and operates a large farm and agribusiness enterprise near Dane, WI. He will share his first-hand view of the state of Agriculture in Wisconsin, and the importance of groups such as Targeting Excellence in making the investment in the next generation of agribusiness professionals through our scholarships.
Students from UW Madison, UW Platteville, and UW River Falls will be in attendance to assist committee members in hosting the event, to meet and network with industry participants, and to learn more about agribusiness career opportunities.
Please consider
supporting our efforts
by participating in our event, and/or providing additional financial support as a Sponsor.
Click here
to see a full list of the sponsors who have already made 2017 commitments Targeting Excellence is a registered 501(c)3 non-profit organization, consequently your contribution is tax-deductible to the extent allowed by law.
If you have any question, please contact me or Rachel Virden at
Targeting Excellence
(678) 448-2368, or go to the Targeting Excellence
website
for additional information about the participation or sponsorship packages. This will be a fun day, with funds raised being invested in Wisconsin students interested in careers in animal agriculture, so we hope you will consider lending your support.