The information below has been supplied by dairy marketers and other industry organizations. It has not been edited, verified or endorsed by Hoard's Dairyman.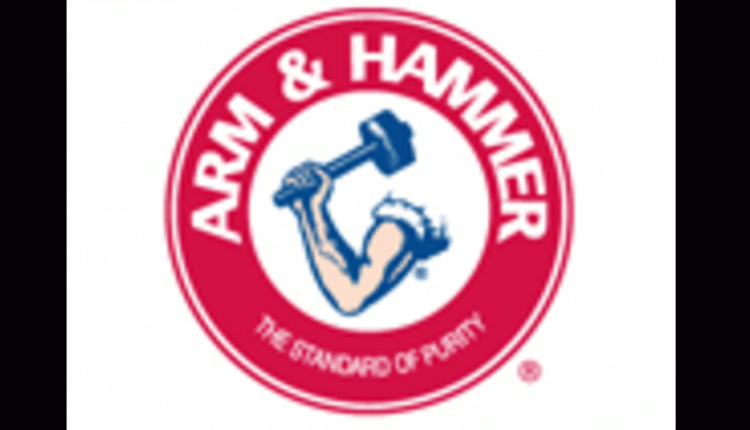 Field reports again point to significant concerns about mycotoxin levels in feedstuffs. Multiple surveys note that during the first half of 2017, countries in the Western Hemisphere were at high risk for mycotoxin-related threats to animals. And this year's growing conditions are not doing much to alleviate qualms for the remainder of the year and into 2018.That means taking preventative action and investing in an insurance policy to protect your herd against these secondary metabolites. They can severely suppress immunity, reduce nutrient utilization and absorption, reduce feed intake and irritate tissues—especially in the gastrointestinal tract. Or worse.
"It's losing cows that alarms you," Scott Blevins, manager at Wiese Brothers Dairy near Greenleaf, Wisconsin, says, detailing health-related issues that arose on the 6,000-cow dairy last year. Testing confirmed suspected mycotoxin presence, spurring corrective action by the dairy.
"We investigated a number of binders, but none of them provided the full solution that CELMANAX™ does," he says. After inclusion of CELMANAX to lactating cow rations, in short order death loss dropped significantly and a number of "digestive problems" experienced by the herd went away.
RFCs to the Rescue
The results Blevins noted are not surprising. Research1 shows that the Refined Functional Carbohydrates (RFCs) found in CELMANAX can protect the intestinal cells against the harmful effects of mycotoxins and prevent them from being absorbed through the gut and into the blood circulation. The toxins then pass harmlessly through the digestive system and are excreted without negatively affecting animal performance.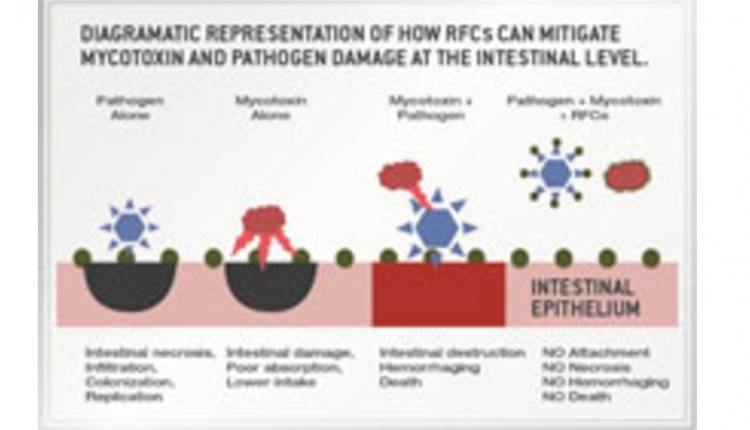 "Plus, immune suppression caused by mycotoxins can be reversed by beta 1,3/1,6 glucans and mannans present in RFCs, allowing the cow to further protect itself against pathogens," explains Dr. Joel Pankowski, Manager, ARM & HAMMER™ Field Technical Services.
"In addition," he adds, "nutrient uptake is maintained, leading to better feed efficiency and animal performance because animals can devote energy to all functions instead of fighting off infections or struggling to maintain nutrient uptake."
Where and When?
Mycotoxins may develop in almost any feedstuff during the growing season, at harvest or during storage. There are also thousands of unknown mycotoxin species yet to be researched.
What is understood is that cool, wet weather favors Fusarium toxins, while hot, humid weather encourages aflatoxin formation. As a result, Fusarium toxins are usually more common in the Northeast and Midwest, while aflatoxins produced by Aspergillus are found more often in the South, but also occur in the West.
Farms often bring in feeds from other regions, so it's not safe to assume rations are mycotoxin-free just because mycotoxins are not prevalent in your area.
Nor should you assume these secondary metabolites only lurk in grains. Mycotoxins can be found in byproduct feeds, protein concentrates, finished feeds, oilseeds, wet brewers grains, food wastes and forages, note experts at Penn State University2. Additionally, heat-processing and ensiling do not destroy mycotoxins.
Seldom are feeds contaminated with a single mycotoxin species. In fact, multi-mycotoxin studies have reported from 30 percent to 100 percent of analyzed samples were contaminated with two or more mycotoxins.3
"We know mycotoxins are there," remarks Blevins. "They are a given. But CELMANAX gives us a layer of protection against them."
Subclinical Effects
Prolonged mycotoxin exposure, even at levels considered "safe", may negatively affect performance and the effects may be cumulative. While a single, large dose of a mycotoxin can cause acute toxicity, it is more likely that the effects are chronic, caused by low-level consumption over time.4
"There are underlying problems that you don't always see before you lose a cow," asserts Blevins. "When you lower the threat from mycotoxins, metabolic issues, digestive upsets and all of those secondary things get better. We've seen significant improvement in all of these areas with the addition of CELMANAX.
"When we were trying to find a solution for mycotoxins, we knew how well CELMANAX impacts our calves' health and decided to add it to our lactating cow rations. It's worked great in our herd and have stayed on it because I believe in it," Blevins concludes.
About Arm & Hammer Animal Nutrition
Arm & Hammer Animal Nutrition, with headquarters in Princeton, N.J., is a worldwide leader in providing the broadest portfolio of microbial and nutrition solutions and services backed by an unmatched research and development pipeline. To learn more about Arm & Hammer Animal Nutrition, visit
www.AHanimalnutrition.com
.
Citations:
1 In Vitro Studies to Test the Ability of CELMANAX to Bind to Various Mycotoxins. ARM & HAMMER data on file.
2 Adams RS, Kephart KB, Ishler VA, Hutchinson LJ, Roth GW. Mold and Mycotoxin Problems in Livestock Feeding. Penn State University. Available at:
https://extension.psu.edu/mold-and-mycotoxin-problems-in-livestock-feeding
. Accessed September 25, 2017.
3 Pinotti L, Ottoboni M, Giromini C, Dell'Orto V, Cheli F. Mycotoxin Contamination in the EU Feed Supply Chain: A Focus on Cereal Byproducts. Toxins 2016;8(2):45.
4 Mold and Mycotoxin Issues in Dairy Cattle: Effects, Prevention and Treatment. eXtension.org. Available at:
http://articles.extension.org/pages/11768/mold-and-mycotoxin-issues-in-dairy-cattle
. Accessed September 22, 2017.