The information below has been supplied by dairy marketers and other industry organizations. It has not been edited, verified or endorsed by Hoard's Dairyman.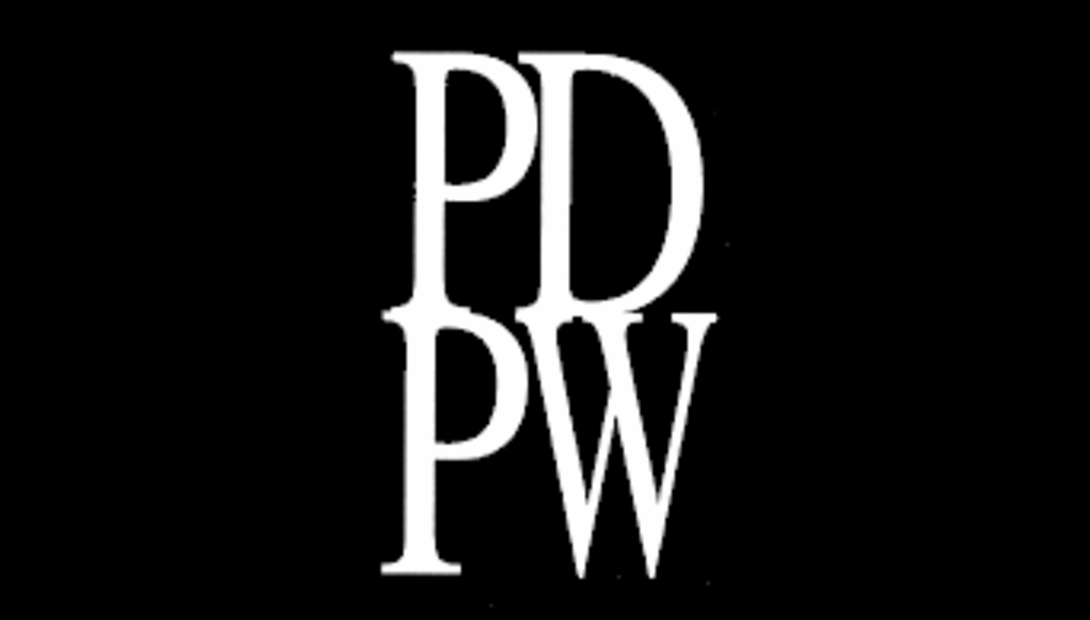 During challenging economic times in the dairy industry, continuous improvement and lifelong learning is at the forefront for thriving dairy farmers and agribusiness professionals. The 14th annual
Professional Dairy Producers®
(PDPW) Managers Academy for Diary Professionals, themed "Bringing the Magic to Dairy," was held Jan. 16-18 at the Wyndham Lake Buena Vista Resort in Orlando, Fla.
The sell-out executive-level training exposed
over 100 attendees, representing 14 states and two countries
, to the importance of a creative and progressive attitude when running a business. The advanced training had dairy owners and managers, industry directors, processors, marketers and distributor in attendance.
Crystal Spradlin, dairy farmer from Teabow Farms, Walkersville, MD, shared the greatest value for her was the networking. "It's great to meet other people in different regions of the country that are doing the same things we're doing, but with different aspects and different views." She went on to say, "it's nice to take that stuff back to our farms and implement it."
Between expert speakers, Lee Cockerell, former Executive Vice President of Operations for Walt Disney World, and Dr. David Kohl, Professor Emeritus at Virginia Tech, President of AgriVisions, LLC, they challenged attendees to think about their business culture, management strategies, and guiding principles, to maintain and thrive in an uncertain economic environment.
Lee Cockerell's session on day one, "Take Home More than Mickey," focused on the secrets to running a successful business. Cockerell shared how to weave management, technology and leadership into everything they do. He highlighted three key areas attendees should focus their time: hiring, training and culture. Cockerell went on to summarize that when focusing on the mentioned key areas, one will instill service, attitude and aptitude for a thriving, sustainable business – creating a place where people want to work.
Later in the evening, attendees heard from Dinner Keynote, Jim Sleper, CEO of milk cooperative, Southeast Milk, Inc. (SMI). Sleper shared his business strategy and customer relation insights with key brands like Publix Super Markets, Dean Foods, Borden's and others. In addition to milk marketing, Sleper also discussed the cooperative's hauling, feed, and dairy supply business structure and future opportunities.
Day two of the training included two unique, out-of-industry tours at the Orlando Easterly Wetlands and Disney Amusement Parks.
Dairy farmer, Betsey Cunningham, of Alliance Dairies Group out of Trenton, Fla. shared that the out-of-industry tours opened her eyes to a great deal of specific management skills "that are actually quite transferable; whether that's procedures, brands, and people management." Betsey values being able to take these key-take-a-ways and "apply that back to making magic" on her dairy.
At the Orland Easterly Wetlands, attendees were able to focus on environmental stewardship and water quality management practices. Attendees learned about the aquatic ecosystems, Iron Bridge Regional Water Reclamation facility, and the water management process from the City of Orlando executives and management. They discussed the many parallels of water quality, management and protocols as they discovered how the city's water and human sewer is treated and reclaimed through a natural process offered through earthen berms, millions of aquatic plants and the 17-cell area to manage and remove phosphorus and nitrogen in the 40 million gallons of water running through their system each day. Without notice, the group was greeted by an all-too-friendly alligator during their up-close tour of the earthen berms.
Later in the afternoon on day two, attendees focused on human resources management as they visited one of four Disney amusement parks, including Magic Kingdom, Epcot, Hollywood Studios, and Animal Kingdom. Attendees formed small groups and interviewed Disney cast members as they navigated the park grounds. Putting to practice key learnings offered the day before by Lee Cockerell, attendees interviewed Disney cast members, managers, and grounds employees. Questions revolved around the Disney employees hiring experience, on-going training system, and insights on how the overall Disney culture rises above the rest.
As the training reached the final day, Dr. Dave Kohl brought it all together in his session, "Keep the Magic Alive and Thrive." Through his intricate knowledge of economic trends and business strategy, attendees gained insights on the concepts and principles needed to overcome, thrive, and persevere through adversity.
Andy Bollinger, dairy farmer, Meadow Spring Farms, out of Lancaster County, Penn., shared that the training has set him for success both personally and professionally, "whether managing my farm or managing my employees, it is training that can be applied to any area of my life."
To learn more about the 2018 PDPW Managers Academy for Dairy Professionals, visit www.pdpw.org or review the experience virtually with #myPDPW and #PDPWManagersAcademy2018 on Facebook and LinkedIn using @ProfessionalDairyProducers or on Instagram and Twitter using @DairyPDPW.
Save the date for the 2018 PDPW Managers Academy, Jan. 15-17, 2019. More details including location and content will be made available this summer online at www.pdpw.org.
The 2018 PDPW Managers Academy was an accredited training and offers up to 16.25 Dairy AdvanCE continuing education units (CEUs) and up to 19.5 CEUs for the University of Wisconsin-Madison School of Veterinary Medicine. To learn more or secure credits, visit www.DairyAdvance.org.
Professional Dairy Producers (PDPW) is the nation's largest dairy producer-led organization of its kind, focusing on producer professionalism, stakeholder engagement and unified outreach to share ideas, solutions, resources and experiences that help dairy producers succeed."