The information below has been supplied by dairy marketers and other industry organizations. It has not been edited, verified or endorsed by Hoard's Dairyman.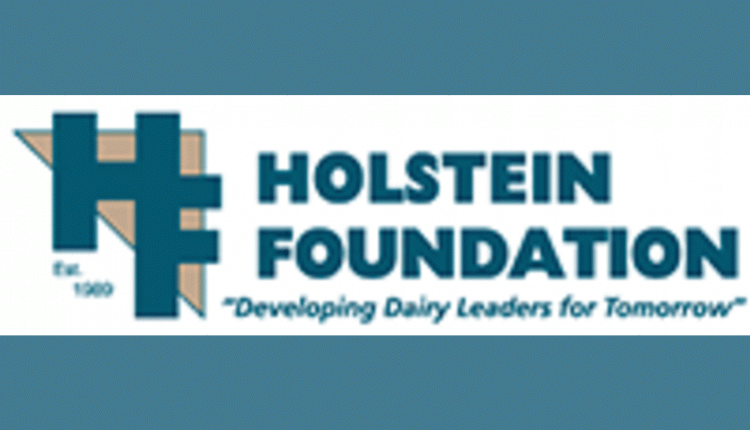 Holstein Foundation welcomes new trustee, Dieter Krieg, of Brownstown, Pa., to their board which oversees the direction of the Holstein Foundation's youth and young adult educational and leadership development programs.
"Being invited to serve as a Holstein Foundation Trustee is an honor not to be taken lightly," Krieg says. "I am hoping to perhaps make a small, positive difference in the lives of those who will inherit our beloved dairy industry. I'm thankful for the opportunity."
Dieter Krieg
For all of his 73 years, Dieter Krieg has been a farm boy at heart. Born in Germany, he came to the United States as a 10-year old boy and enjoyed life growing up with Registered Holsteins®. A Penn State graduate with a degree in dairy science, he always thought he would follow his father as a dairyman and Registered Holstein breeder.
But that changed in the Spring of 1974 when he pursued the dream of finding his own farm by way of becoming a farm editor. Strange as it sounds, the idea was to meet an older dairyman at a DHIA or Holstein club meeting who had a vacancy at his farm for a younger fellow.
Dieter started working as a farm editor in State College, Pa. He found the work so enjoyable that the original dream began to fade even on the first day. Fifteen months later, he was offered the position of editor at Lancaster Farming. During his four-years there, the paper grew from 64 pages to 200 pages.
In September of 1979 he started his own publication, Farmshine, which he continues to own, edit and publish to this day. The paper has a weekly circulation of just under 16,000, with subscribers in all 50 states.
For more information on the Holstein Foundation and the programs offered, visit www.holsteinfoundation.org, or contact Jodi Hoynoski at 800.952.5200, ext. 4261 or jhoynoski@holstein.com.
The Holstein Foundation is a 501(c)3 organization founded in 1989. It is headquartered in Brattleboro, Vermont, and shares office space with its parent organization, Holstein Association USA, Inc.

The Holstein Foundation's education, leadership development and outreach programs serve both youth and young adults across the country who are involved with all breeds of dairy cattle.